With thousands of expecting and new mums on my program and as a formerly expecting, and now new dad, I am so excited to share with you our new 28 by Sam Wood Pregnancy Fitness Program.
Along with my gentle, safe pregnancy workouts, my nutrition team has carefully designed a pregnancy meal plan to provide expecting mums with all the energy and nutrients required to grow a little superhuman. It also ensures you have the correct nutrients post-pregnancy if you're breastfeeding.
What you need from a healthy pregnancy meal plan
More energy to support a healthy pregnancy and encourage a healthy level of weight gain during pregnancy
Slightly more carbohydrates to provide extra energy for you and your growing baby
Removal of foods known to be potentially unsafe during pregnancy such as soft cheeses
A significant focus on wider abundance of nutrients from vegetables, quality proteins and healthy fats for the optimal health and growth of your baby
Interested to see what a typical 'day on a plate' looks like if you're on our pregnancy program?
This example of a great pregnancy meal plan was on regular rotation with Snez until we welcomed little Willow, so I thought I'd share it with you.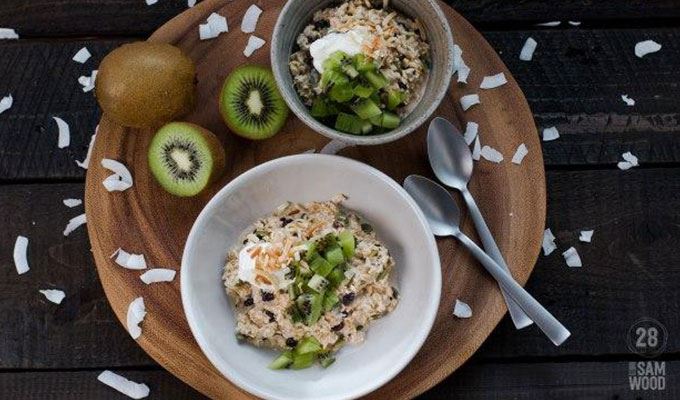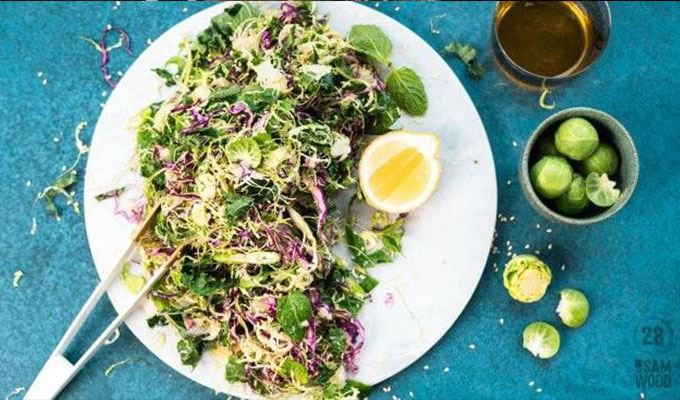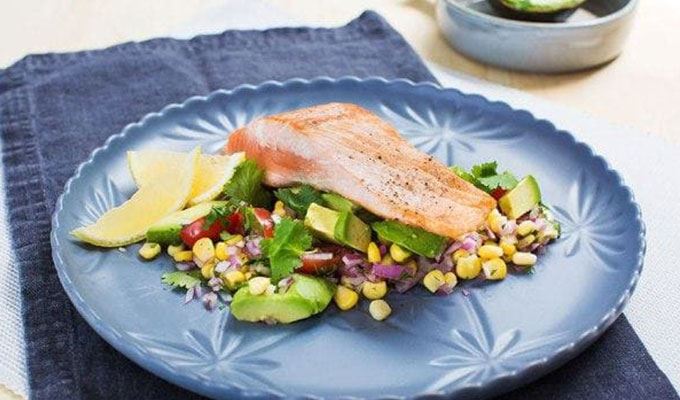 What a 28er on our pregnancy fitness & nutrition program might expect to eat for breakfast, lunch and dinner.
Breakfast: Kiwi, Coconut and Lime Bircher
Lunch: Superfood Slaw
Dinner: Pan-fried Salmon with Sweet Corn and Avo Salsa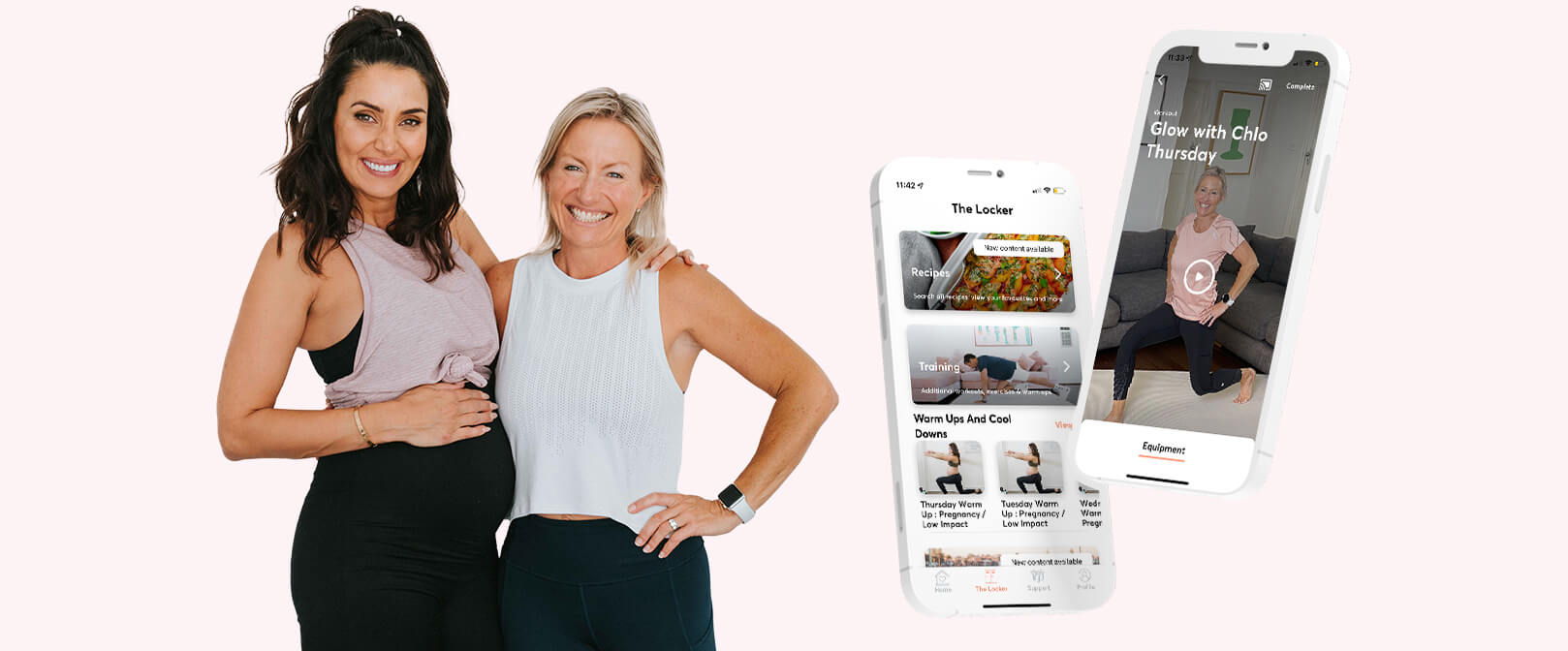 LET'S DO THIS