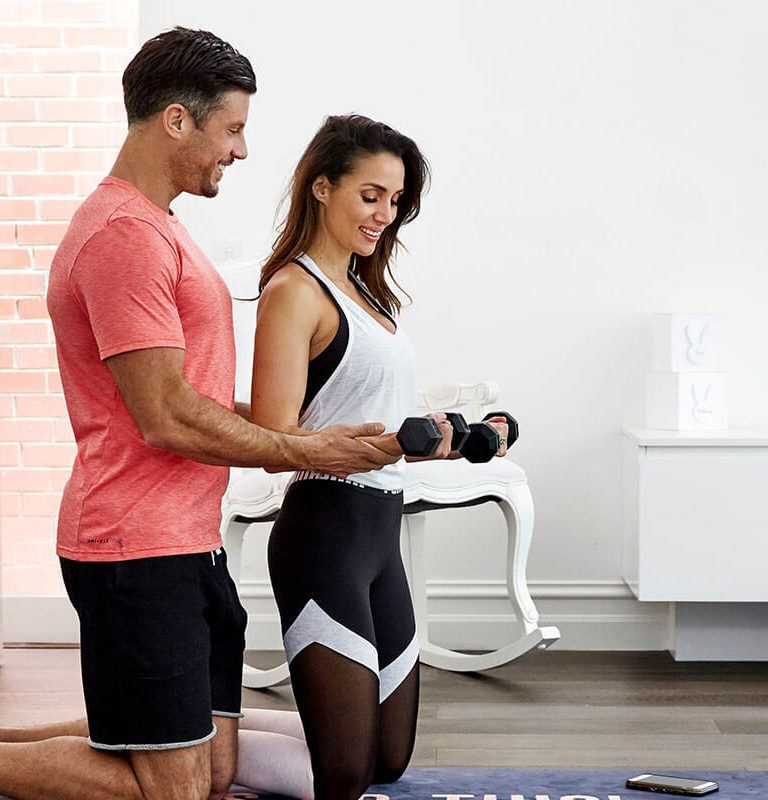 28 DAY HOME

FITNESS PROGRAM
Discover a fitter, healthier you with my home fitness program
28 By Sam Wood is a complete fitness, nutrition and mindset program designed to help you get fit at home and stay healthy and happy, inside and out.
As soon as you join my 28 family, you'll gain instant access to a variety of at-home workouts, including daily home HIIT workouts with me, as well as yoga or 10-minute 'Quick HIIT' exercise sessions for when you're short on time. You'll also enjoy a delicious healthy meal plan created by my team of nutritionists, as well as daily support and motivation from me and my crew, 7 days a week.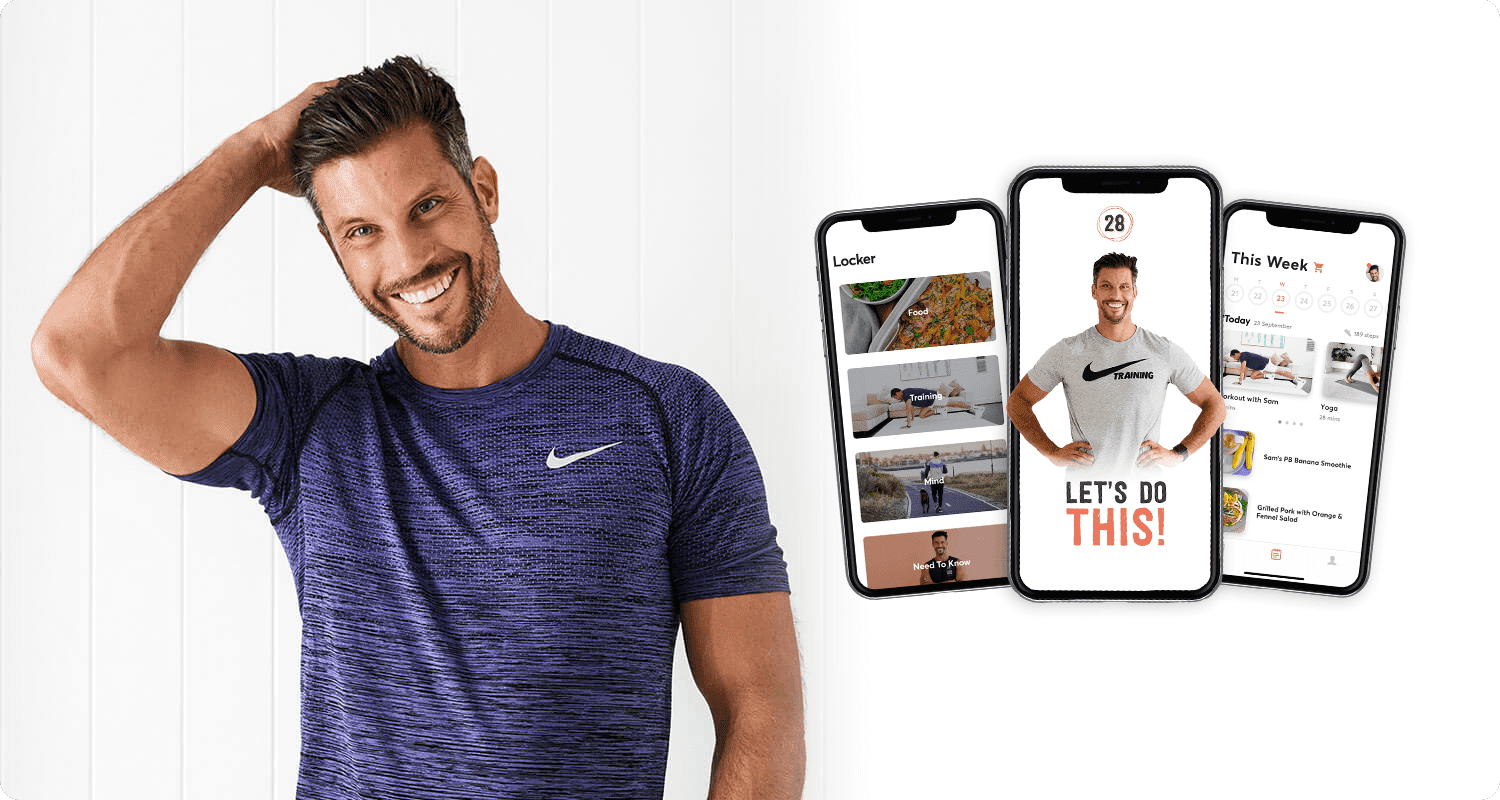 The online fitness program that makes it simple to get in shape, and stay healthy at home!
My home fitness program is designed to fast track your home fitness results and change your life forever!
Ready to get started with me?
Less than $2 per day on a monthly subscription., No contracts, cancel anytime.
Looking for a home fitness plan that makes getting fit fun and easy?
I know that getting in shape, and staying in shape, can be hard at the best of times. And with so many of us juggling work and family demands, it can be difficult to find the time to look after you, and maintain healthy new fitness and eating habits. That's where my at-home fitness program comes in! At 28, my training and nutrition program is designed to make getting fit easy. All you need is your phone and 28 minutes a day!
The 28 program gives you the structure you need to just 'get it done' with quick and effective HIIT workouts that make getting fit so much easier to achieve.
My 28 app helps your home fitness stay on track!
When you install my app you'll get me as the personal trainer in your pocket! You can access my entire program via an app on Apple and Android smartphones or you can log into your program via the web browser on your tablet or computer.


28 minutes a day is all it takes
My full-body home workouts are designed to tone your body in just 28 minutes a day. You'll also gain access to a great library of mindset, motivation and meditation podcasts to support you on your health & fitness journey. And, because you'll see the fastest results when you fuel your body with quality 'real food' ingredients, your fitness program also includes a weekly healthy eating plan, created by my nutritionist team.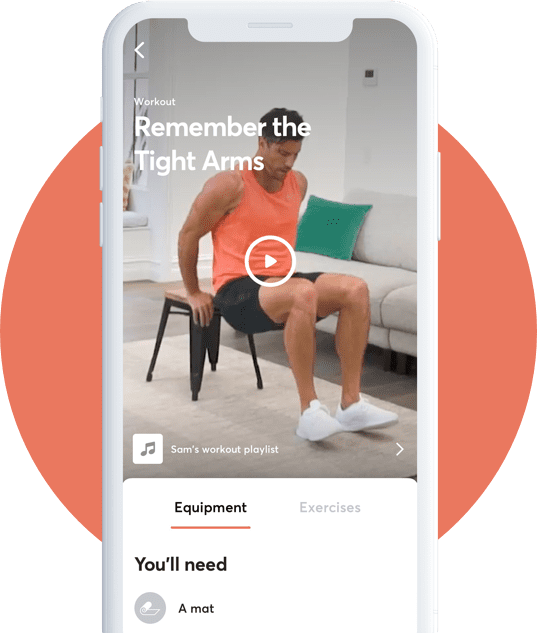 Enjoy more variety and more fitness options, every day with 28.
The 28 program is now more flexible than ever. You can do a daily 28-minute workout with me, Monday to Friday, but if you're short on time, swap one of my workouts for a new 10-minute Quick HIIT session with Anna. Or, if you're after something gentler, choose yoga with Zoe.
When you combine a variety of fast and effective workouts with a delicious healthy fitness meal plan, you'll soon see why 28 has helped over 400,000 people create a fitter, healthier lifestyle… from the comfort of their own home!
Effective, fast home workouts
You only need a phone and 28 minutes a day
Within 28 days, I guarantee you'll feel and see the fitness benefits.
Whether you use a phone or a computer, my fitness and nutrition program is here for you whenever and wherever you need us.
For the best fitness results, do a full-body HIIT workout with me 4 days per week, and then choose your favourite yoga and mobility workouts or active recovery sessions the rest of the week. You'll find all these fitness options (and more) inside your 28 program!
Real people – Real results
Over 500,000 people are living healthier lives with my home fitness & nutrition app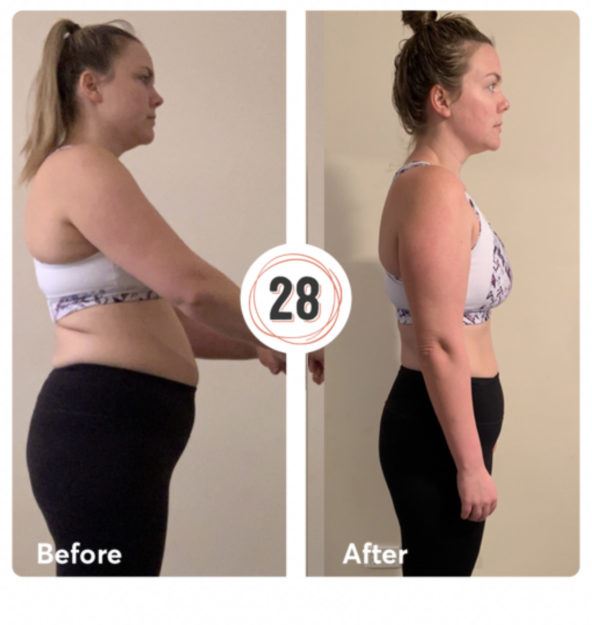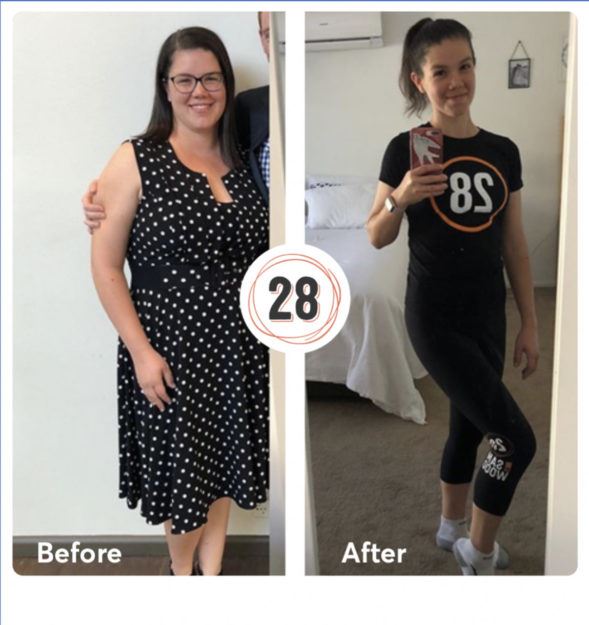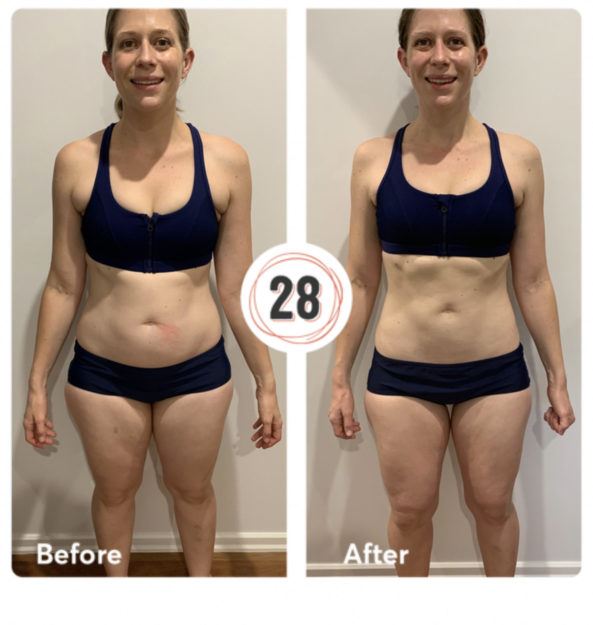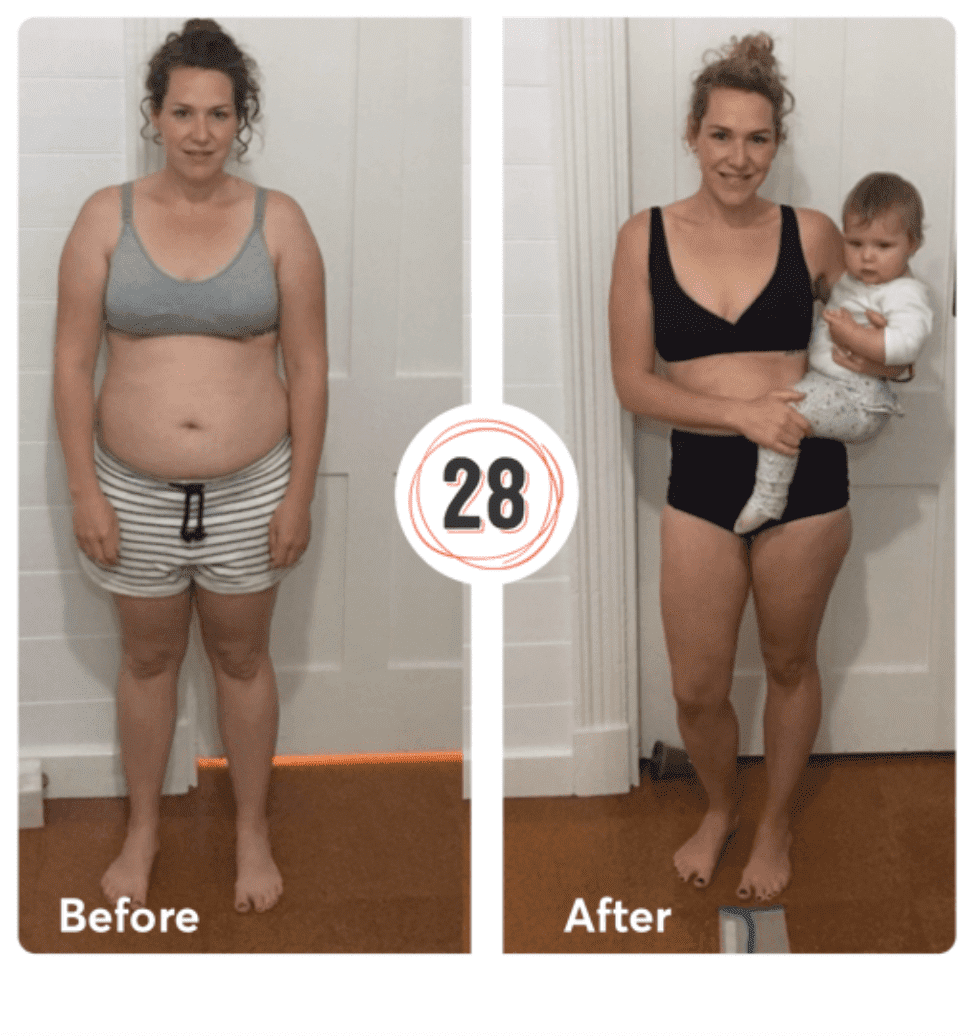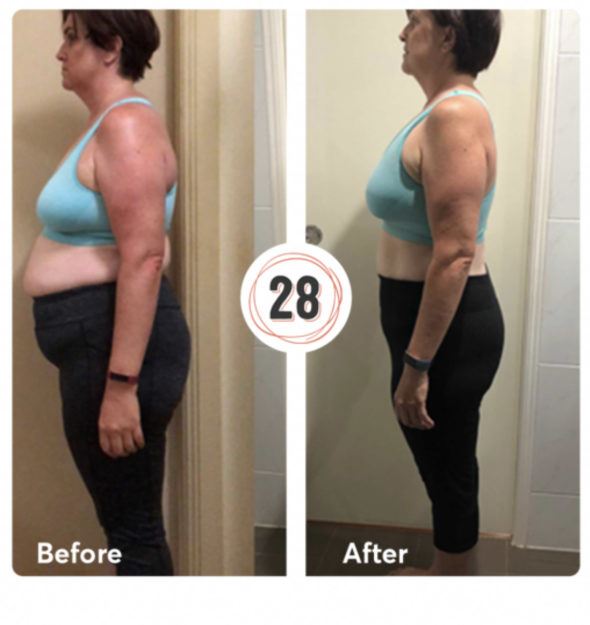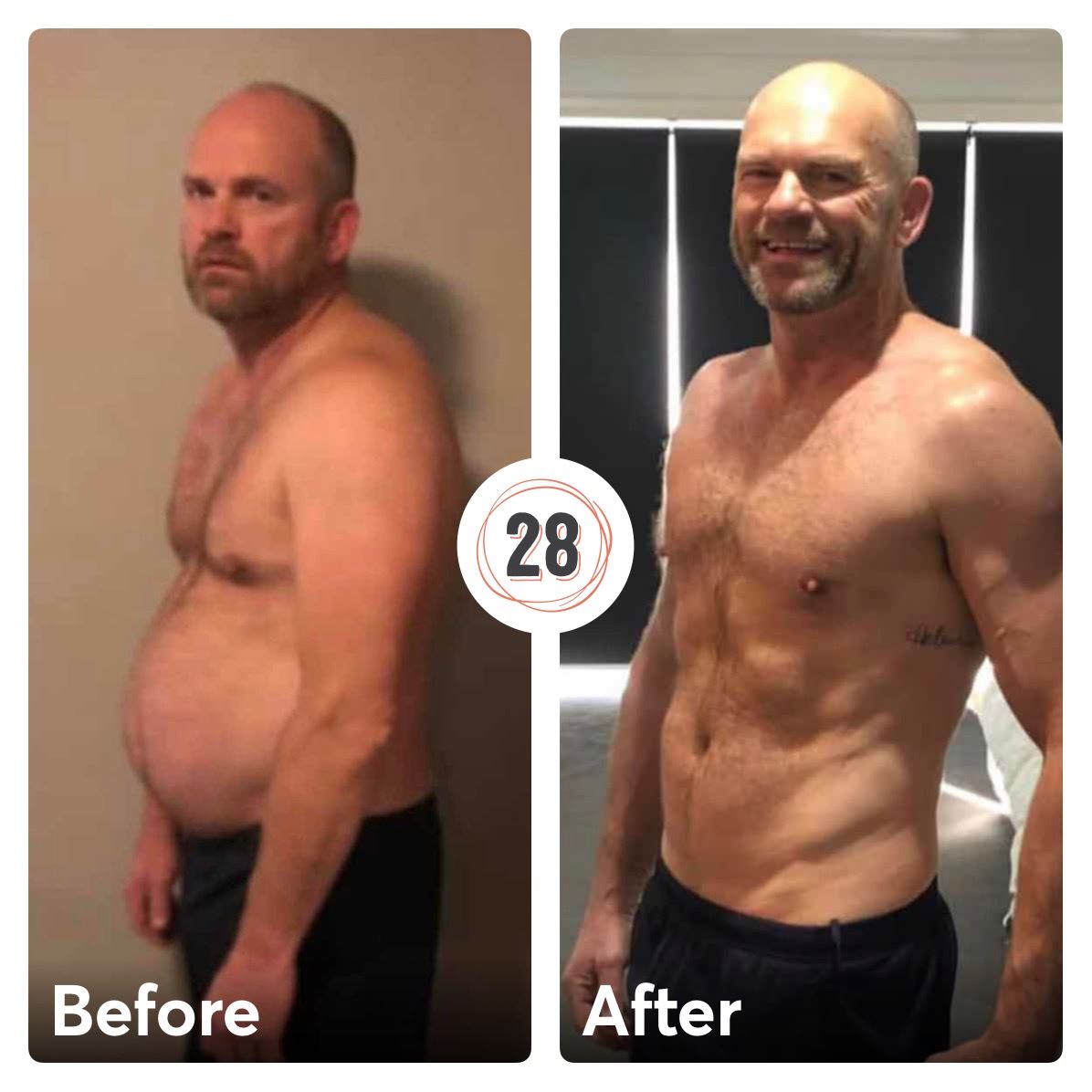 Now, it's your turn!
It's less than $2 a day. No ongoing contacts, cancel anytime.

Why work in 28-day fitness blocks?
I'm a big believer that 28 is the magic number. 28 days is long enough to see results but also short enough that you won't feel like your goal is too far away, or that the mountain is too high to climb. When your 28 day fitness block is up, you should reward your efforts, then hit reset and work towards your new 28-day goal. It really is as simple as this!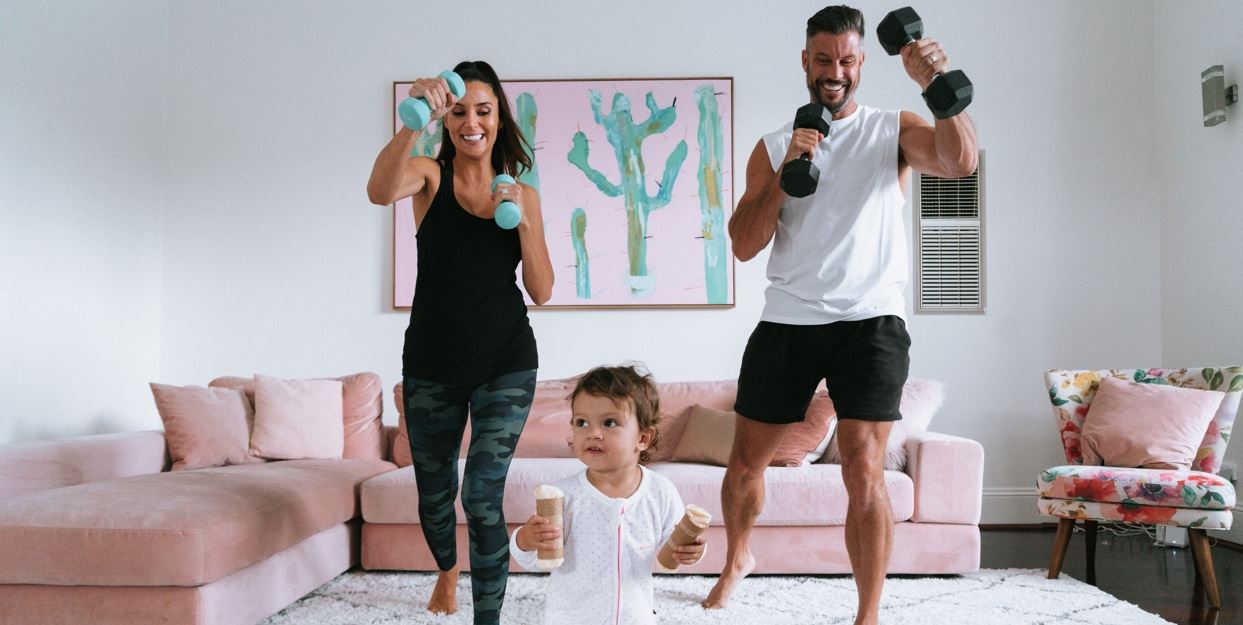 Get fit at home with the 28 family
My complete fitness, nutrition & mindset program is less than $2 a day.
No ongoing contracts, cancel anytime.
28-minute HIIT home workouts for every body
Whether you are a beginner wanting to get active or a fitness fanatic looking for the next fitness challenge at home, my 28-minute workouts have something for everyone. When you join my fitness program you'll be asked to select your current fitness level, so you get the right workout for you.
You'll find your fitness improves quite quickly when you start working out with me regularly. So, as soon as your workouts begin to feel easier, that's the time to challenge yourself and progress up to the next workout level!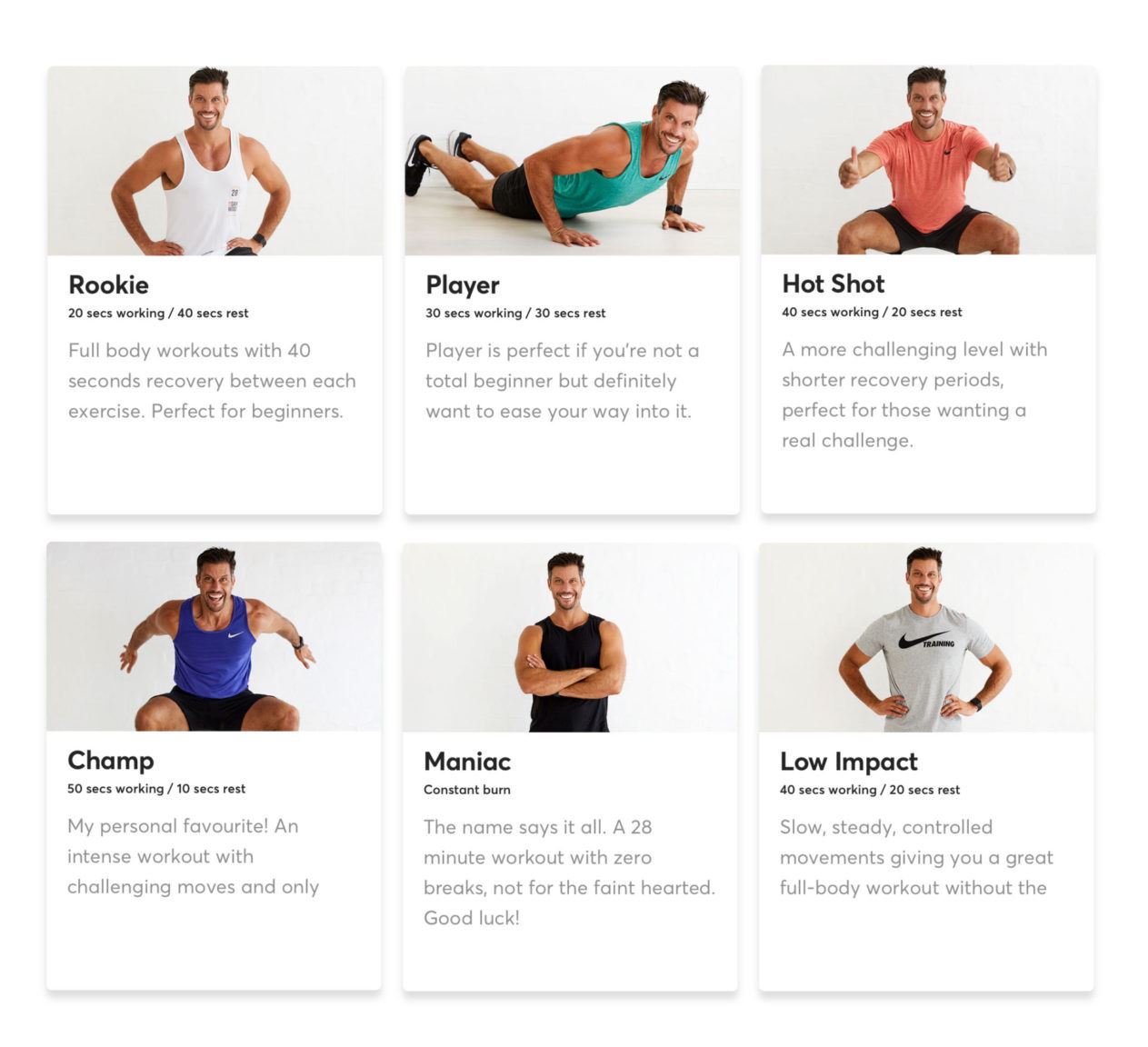 I have the right home fitness program for you, no matter your current fitness level
Regardless of your current lifestyle, my fitness program is designed to work around you and your life. Whether you are a full-time university student, a busy working mum or just someone who loves working out but can't get to the gym, my online 28-minute home fitness program suits every schedule and every fitness level.
We have a low-impact home fitness program for you too
You can choose the low-impact option if you'd like to get fitter with full-body exercises, without any jumping exercises so you don't place any extra pressure on your joints. We also have a customised low-impact postnatal fitness program, and a pregnancy exercise & nutrition program too!
When you join 28 why not include the whole family in your home workouts? Let's keep everyone fit, active & healthy at home!
Real food for real fitness results
When it comes to getting in shape and staying healthy, we all know the importance of eating a balanced and nutritious diet. Here at 28, we believe you should JERF (just eat real food) to gain all the nutrients an active body needs.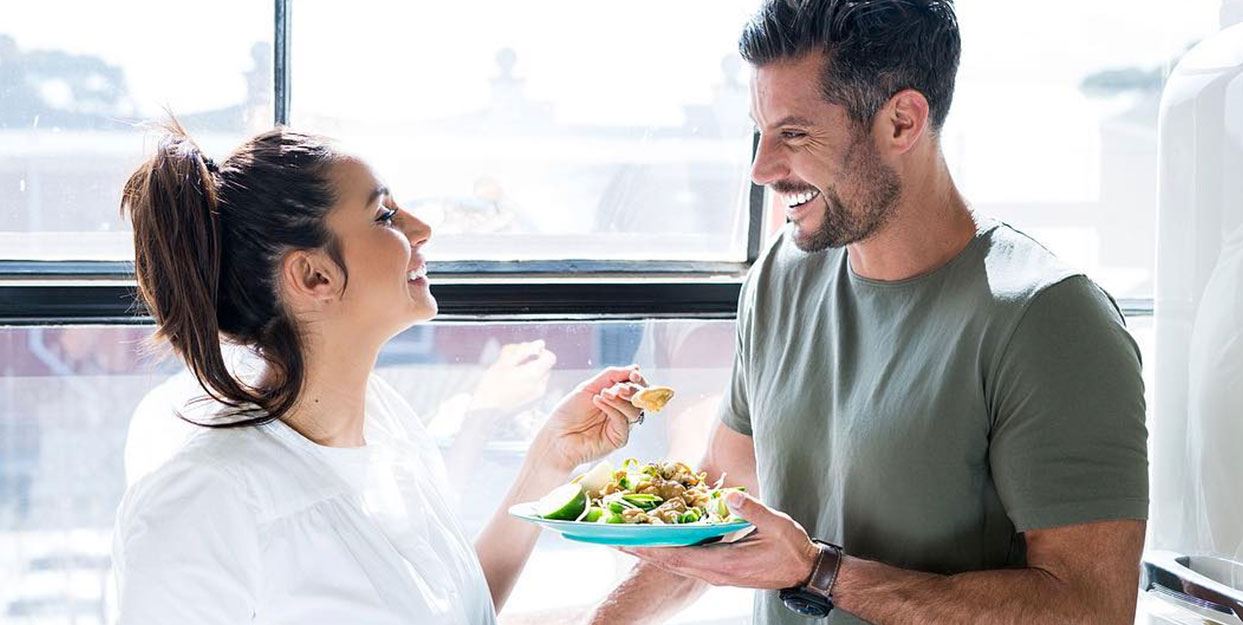 A focus on fresh, wholefood ingredients
You'll enjoy meals with lots of different flavours and textures each week, so you'll never get bored. And we have plenty of options for vegetarians, pescatarians and gluten-intolerant people too.
Quick and delicious recipes the whole family will enjoy
Our healthy meal plans are designed to be quick, healthy and delicious. With a new eating plan (including healthy snack options) created every week by our nutritionists, you'll discover our recipes are big on variety and flavour, with fresh and tasty ingredients the whole family will enjoy.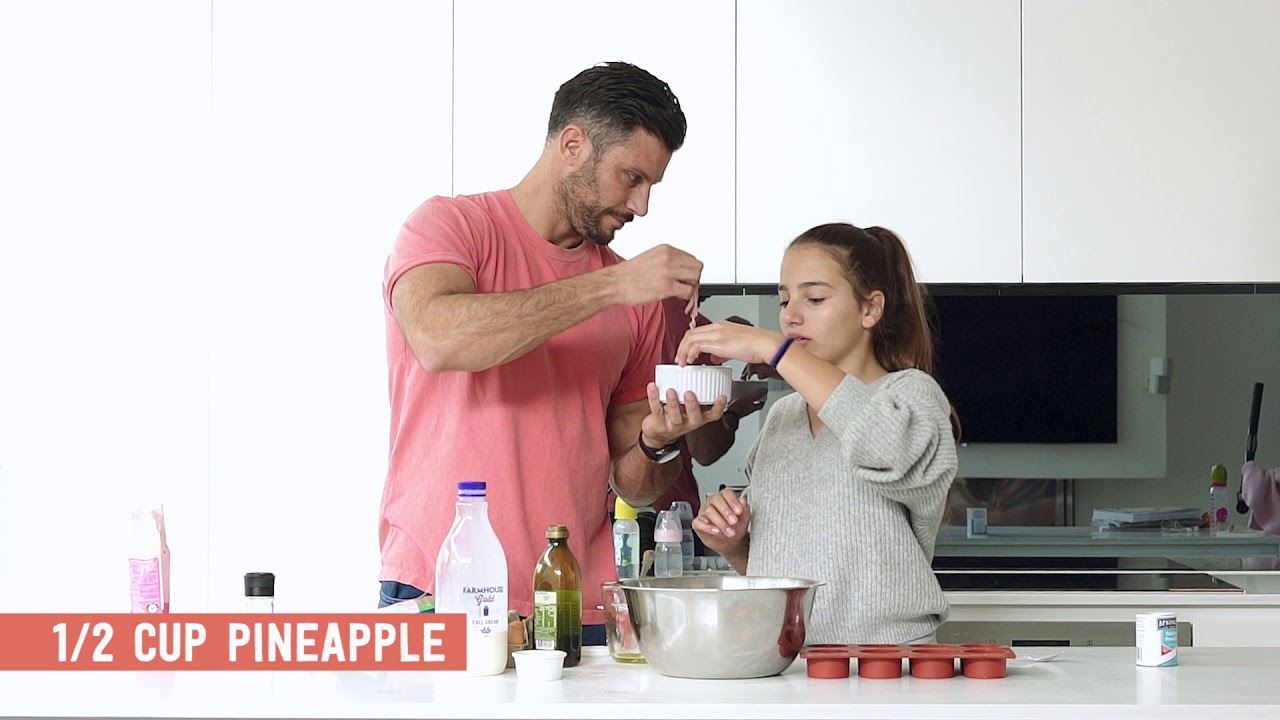 ---
Ready to become a fitter, healthier you?
My home fitness, nutrition and mindset program costs $59 a month, that's less than $2 day, with no ongoing contracts.
---
The secret ingredient to succeeding on a home fitness program: mindset!
Whether it be a relaxing guided meditation before bed or a motivational podcast first thing in the morning, my team of experts are on hand to make sure you maintain a positive state of thinking at each step of your fitness journey.
When it comes to taking that first step and starting a new fitness journey, I really believe in the power of the mind. My home fitness program gives you access to a library of mindfulness exercises provided from industry professionals to help you de-stress at any time. This means you'll be able to get yourself in the right mindset and this will really help you stay on track while you're following my fitness program. And, of course, the positive mindset habits you learn at 28 will help you maintain a healthy, balanced lifestyle for years to come!
One of my favourite features of the 28 program are my "Sam Cam" motivational videos which I record every day, in real-time. If you have my app, you'll get a daily notification on your smartphone or Apple Watch as soon as I've recorded it. Always motivational and educational, my videos might even include an occasional bonus live workout to help you take your fitness up a level!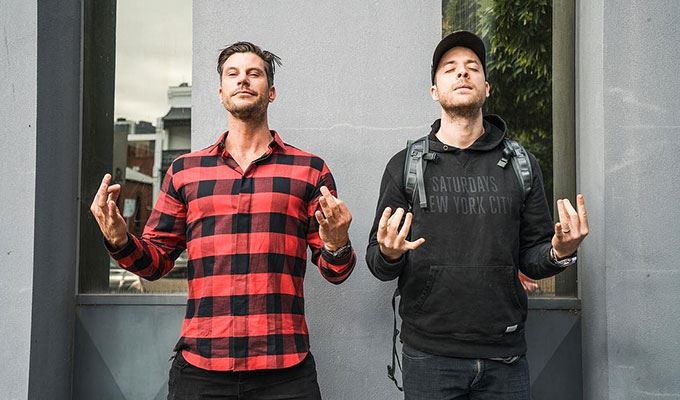 Join my home fitness program and join thousands of 28er's today!
At 28, my team and I are dedicated to helping people live a happy and healthy life. With dynamic and varied workouts, convenience and effectiveness, I know that once you start 28 you will never look back. When you sign up to my fitness program, you'll gain immediate access to 1000s of recipes and all my customised workouts, as well as Quick HIIT and yoga… plus you'll also have access to our helpful library of motivation, mindset and meditation podcasts. Whether you simply want to kickstart a healthier lifestyle at home or you want to transform your entire body, 28's fitness and nutrition program is the perfect path to becoming the best version of you.
Don't spend another day wishing for a healthier lifestyle. Register today and join thousands of 28ers just like you on the road to transforming their lives.
LET'S DO THIS!
My team and I are passionate about helping people on their quest to a healthier and happier lifestyle. With easy-to-follow 28 minute workouts plus daily support from me and my crew of health & fitness professionals, I am confident you'll love everything my home fitness program has to offer.
Less than $2 per day. No ongoing contracts, cancel anytime.
Need More Help?

FAQs
Got a question? Drop us a line and we'll get back to you ASAP
[simple_contact_form]