The amount of health and nutrition information on the internet can be overwhelming, with much conflicting information to be found. It's no wonder so many are confused about what to eat to be healthy. Here at 28, we're all about keeping it simple and coming back to basics. We have a 'real food' approach to nutrition, that's all about eating more food from nature and none from a lab. Real foods include seasonal fruits and vegetables, good quality meat, poultry, seafood, dairy and eggs, whole grains, legumes like beans and lentils, organic tofu and tempeh, and plenty of nuts and seeds.
An important aspect of healthy eating is having a good relationship with food. We want to be in control of what we eat, rather than having food control us. Our approach is all about moderation, not deprivation. While we want to nourish our body with real foods majority of the time, we also know that it's okay those times when we don't make the 'healthiest' choices. Health is a lifestyle and it's all about balance. Each meal or snack is another opportunity to fuel our body with nutritious and delicious options.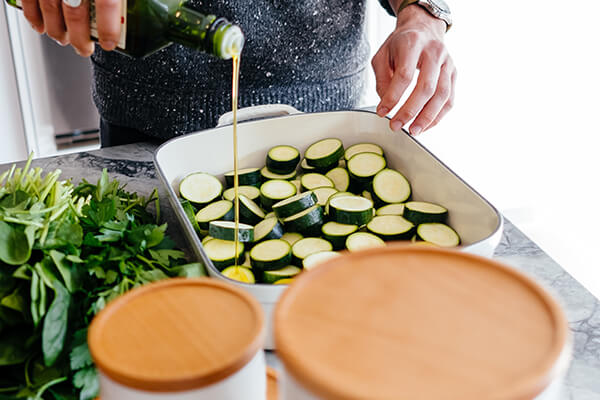 True healthy eating supports holistic health and is beneficial towards each of our bodily systems. One thing that is particularly important is gut health. We consider gut health to be the foundation of good health and the reason for this is because without proper digestion we aren't able to absorb all of the healthy foods we're consuming. One of the best things we can do for the health of our gut is to eat a variety of different foods. It's great to aim for 30-40 plant foods per week. An easy way to do this is to focus on eating the rainbow by incorporating a variety of colours on our plate at mealtimes.
These days there are a number of great tools at our fingertips, which can help us make healthier choices and check in with how we're going. One of these is the healthylife Food Tracker. Rather than tracking calories and macronutrients, it helps place more of a focus on real foods and the different types of food groups that we're consuming. It's free to join and links up to our Everyday Rewards card to highlight which types of foods we are buying and provides a great visual summary of the balance of our diet. We've been enjoying using it to make sure we're getting enough of the good stuff, while limiting the sometimes foods. Visit healthylife to find out more and check out the Food Tracker.*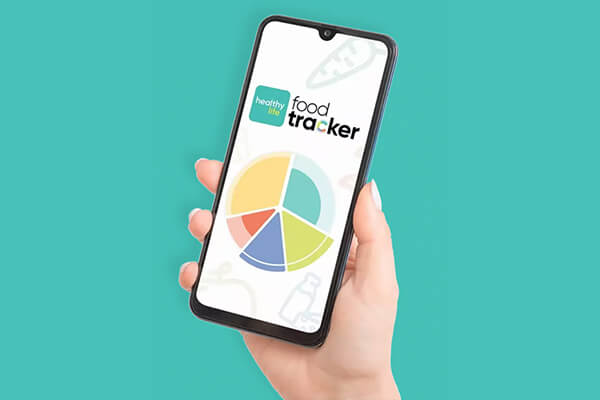 The more we can do to gravitate towards real foods, the better. Remember that healthy eating doesn't have to be complicated. Focus on eating the things that make you feel good in the long run, not the foods that give you short term gratification. When in doubt, come back to basics by eating real food, enjoy all things in moderation and enjoy variety in your diet.


*T&Cs apply. The intent of healthylife Food Tracker is not to provide health advice and no representation is made about individual improvement to health. healthylife Food Tracker and the related content does not take into account your individual circumstances, health requirements or specific dietary requirements and should not be used, or relied upon, as dietary, health or medical advice.