Smash it on your toast, mash it in your guacamole, add it to your fresh spring salads. If there's one ingredient that sure as heck isn't waning in popularity, it's the holy avocado.
This nutrient-packed ingredient provides our bodies with some truly fantastic benefits. Think about this list next time you're enjoying it on your breaky…
POTASSIUM FOR EVERY SINGLE CELL
Avos are LOADED with it! A 100gram serve dishes out 14% of your recommended daily intake, compared with 10% in bananas which are commonly considered the potassium superstars of the fresh food section.
VITAMIN E FOR YOUR EYES
Avocado is full of helpful vitamins, one of which is Vitamin E. This wonderful little guy helps protect our eye cells from free radicals, and lowers our risk of developing cataracts.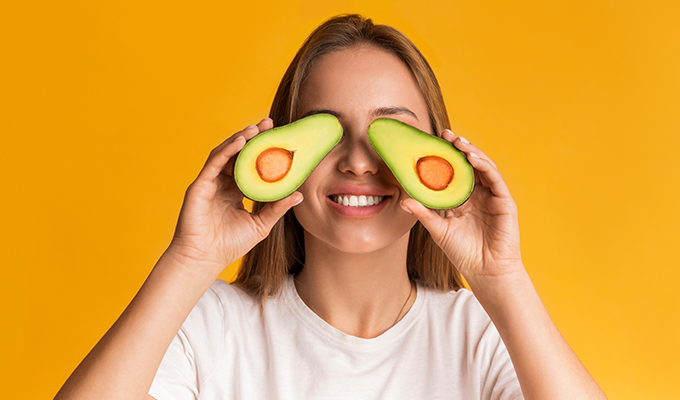 VITAMIN K FOR YOUR BLOOD AND BONES
Another fantastic vitamin we get from avocados is Vitamin K, which is required for healthy bones, healthy blood and for regulating blood calcium levels.
HEART HEALTHY MONOUNSATURATED FATS
Yes, avocados are very high in fat so we do need to consider how much we consume. With that in mind, the fat from an avocado is actually good for you measured amounts. It's the same fat we get in olive oil which has been known to contribute to heart health and reduce inflammation in the body. In fact, the healthy fats in avocados have been shown to actually help your body absorb fat-soluble nutrients such as Vitamins A, E, D and K.