With over 18 years as a personal trainer, trust me, when it comes to losing weight, I've heard all fads and so-called rules about every kind of food and macronutrient. Today I want to set the record straight on one of the most misunderstood macronutrients all of all: carbohydrates.
Carbs have been demonised over the past decade or so, and all the rules we hear about when to eat them (or if you should eat them at all) have snowballed out of control.
When it comes to carbs, as long as we know the best types to eat and how we should eat them, and we know what types of carbs we should avoid, there's no reason to eliminate carbs from our diet completely. In fact, you might be surprised by just how much fat you can lose and how much energy you'll have when you do include good carbs in your diet.
Here are the benefits of including good carbohydrates in your diet
They contain essential fibre
They can reduce bloating
They give you energy
They're good for your heart
They can aid in weight loss
Now, let's talk about what a 'good carb' and a 'bad carb' looks like.
When you hear the word "carbohydrates', I'm sure pasta, bread and rice spring to mind. I love them all, but the best way is to go for the least processed options.
The best kinds of carbs are unprocessed, and include:
Rye bread
Sourdough bread
Wholemeal pasta
Spelt pasta
Brown rice
You can also find 'good carbs' in the form of fresh vegetables, fruit and wholegrain rich food that take time to break down into glucose.
Bad carbs are the ones you'll find in store-bought pastries and packaged goods. These are the kinds of carbs that will wreak havoc on your health and your waistline.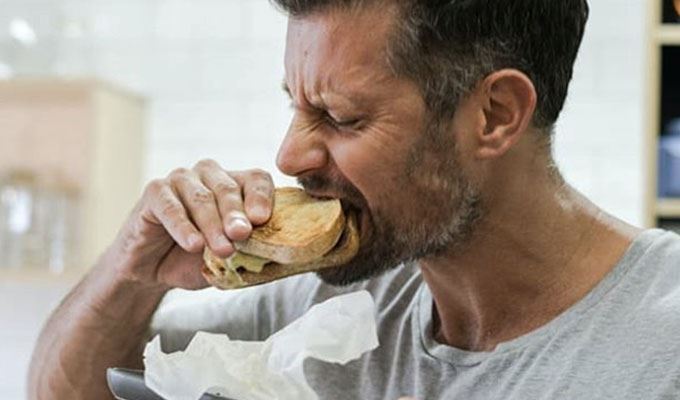 Try this day on a plate to see how good carbs are not only good for you, but can be bloody delicious too.
All of these recipes have carbohydrates as their main macronutrient source, but I promise you these won't be leading to weight gain any time soon!
Green Smoothie Bowl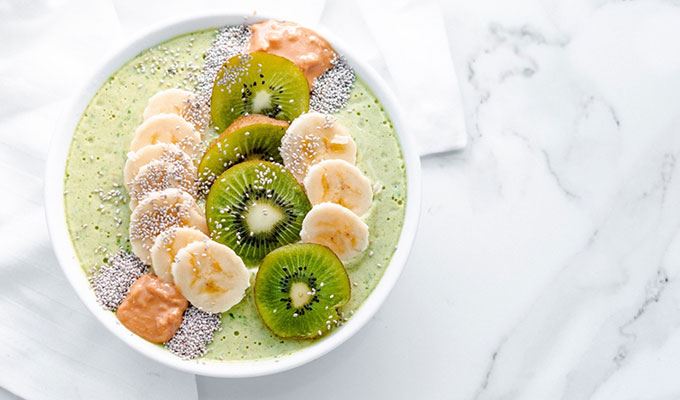 Ingredients 1 banana 1 kiwi fruit 2 tablespoons avocado 1 cup baby spinach 1 tablespoons vanilla protein powder (optional) 1/2 tablespoon peanut butter (smooth) 1/2 cup almond milk (unsweetened) 1 teaspoon chia seeds
Method
Place 3/4 of the banana, 1/2 kiwi fruit, avocado, spinach, protein powder and peanut butter with almond milk in a blender and blend until smooth (add water if necessary). Pour mixture into a bowl and top with chia seeds and remaining banana and kiwi.
ABC Salad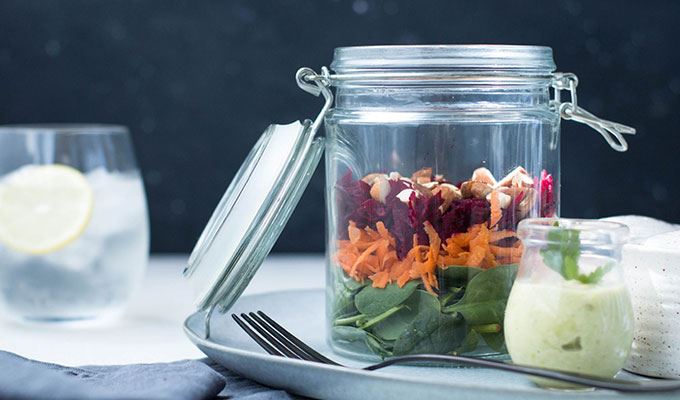 Ingredients
2 beetroot (baby) 1 carrot 1 cup baby spinach roughly chopped 2/3 cup chickpeas (tinned) drained and rinsed 1.5 tablespoons almonds (raw and unsalted) roughly chopped salt & pepper to taste
Ingredients for Dressing
2 tablespoons avocado 1 teaspoon tahini 1 clove garlic minced 1 sprig spring onion roughly chopped 1/2 teaspoon apple cider vinegar 1/4 teaspoon cumin (ground)
Method
Grate the beetroot and carrot and place in the bottom of a medium size jar. To make the dressing, place all ingredients into a blender or food processor and blend until smooth. Add dressing to the jar, mix well and allow to sit in the fridge for a few hours – this is the perfect lunch for making in the morning and taking to work because the rest time allows the grated vegetables to soften. Just prior to serving, shake the jar well and add spinach, chickpeas and almonds. Season with salt and pepper.
Chickpea Loaded Sweet Potatoes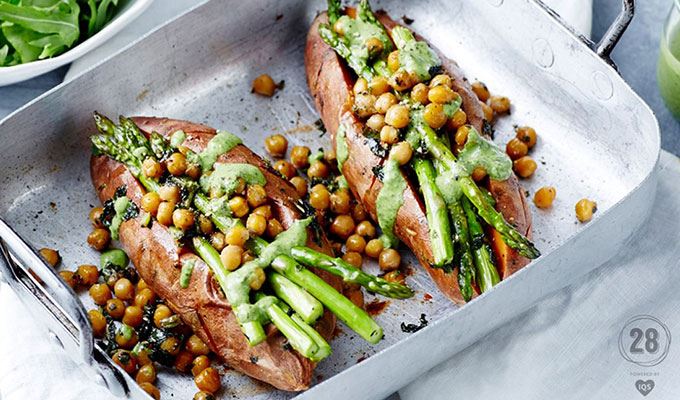 Ingredients
1/2 sweet potato 1 teaspoon olive oil (extra virgin) 1/4 bunch basil (fresh) leaves and stems finely chopped 1/4 tablespoon oregano 1/2 cup chickpeas (tinned) drained and rinsed 1/2 bunch asparagus tough stems removed salt & pepper to taste Ingredients for Dressing 1/4 bunch basil (fresh) finely chopped, reserving some extra for serving 1 teaspoon olive oil (extra virgin) 1 teaspoon tahini 1 tablespoon coconut milk (from carton) 1 tablespoon water 1 cup rocket leaves salt & pepper to taste
Method
Preheat a fan-forced oven to 200 degrees Celcius/400 degrees Farenheight/Gas Mark 6. Place sweet potato on a lined baking tray and place in the oven to roast for 50 60 minutes. To test if cooked, insert a knife through the centre. After the sweet potato has been in the oven for 30 minutes, start to prepare the remaining ingredients. In a large bowl, combine olive oil, basil, oregano, salt and pepper. Add chickpeas and asparagus to the bowl and roughly coat using a spoon or your hands. Remove the tray from the oven and carefully scatter asparagus and chickpeas around the sweet potato. Season tray generously with salt and pepper and return to the oven for approximately 20 minutes until the sweet potato is completely cooked. This will depend on the size of your sweet potato. Meanwhile prepare Green Basil Dressing. Add basil, oil, tahini, coconut milk, water, salt, pepper and half of the rocket to a small food processor. Blend until well-combined. Alternatively, chop all ingredients finely and combine in a small bowl. To serve, remove tray from the oven, carefully slice open the sweet potato as it will be very hot. Stuff with asparagus and chickpeas. Serve with fresh rocket, extra basil leaves and the Green Basil Dressing.