We get results at 28 because we keep it simple and sustainable. 28 isn't a diet, it's a lifestyle change that helps you to become the best version of you.
For over 3 years now, over 150,000 people have joined my 28 family and discovered what they can accomplish when they incorporate real food, exercise and mindfulness into their daily routines. 28 is not just a job for me, it's my life! It's something I have poured my heart into in order to be able to help as many people as possible feel better about themselves.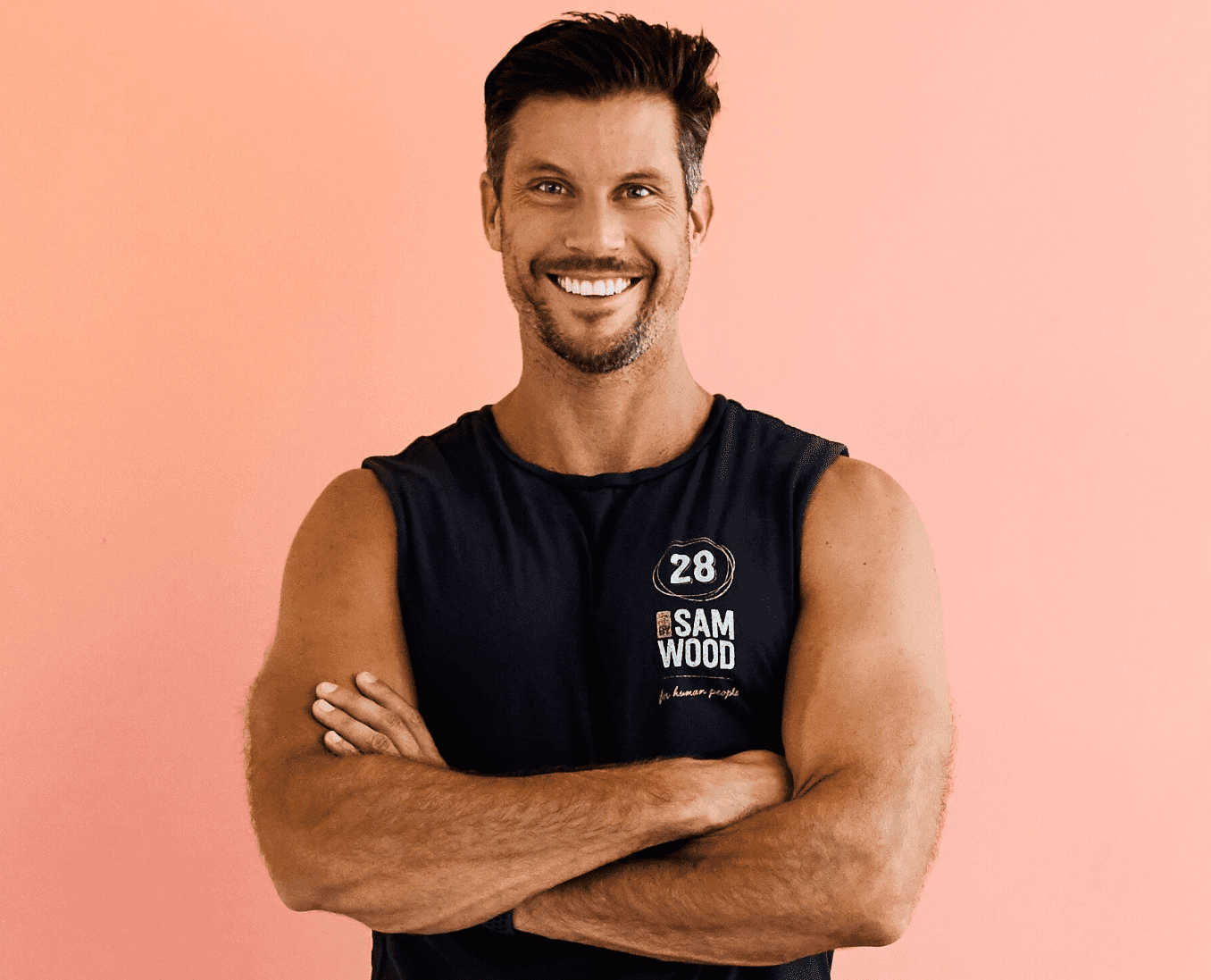 ---
"28 BY SAM WOOD"
'28 by Sam Wood' the book outlines my 28 training philosophy with more than 100 recipes – a mixture of favourites from my online program as well as brand new ones. Alongside quick and easy recipes for any time of the day, the book also includes a full 28-day meal plan and training program, offering all 5 levels of exercises. as well as advice on taking control of your health and your life today.
The workouts in my book can be done absolutely anywhere at any time that suits you.
You don't need to go to a gym or have had any experience working out in a gym. I demonstrate exactly how to perform each exercise, and they are designed so that you achieve maximum benefit.
The workouts in my 28 by Sam Wood book utilize dynamic movements that work the entire body, and improve strength, endurance, mobility and cardiovascular health, making you stronger, leaner and fitter.
Read more reviews on the book, 28 By Sam Wood at Booktopia or you can buy the 28 By Sam Wood book from our 28 store and we'll send you a free 28 water bottle as a thank you!
---
"7 MINUTES TO BETTER HEALTH"
The concept of this book was to give thousands of people a gentle nudge and be an easy starting point for getting healthier.
If you're already a 28er, you understand that 28 minutes a day is sustainable and achievable, however, so many people seem daunted by this commitment. That's why 7 minutes to better health was created. Something is always better than nothing.
My book helps you take that first step and gives you the tools to know there is ALWAYS something active and healthy you can do every day, even if it's just for 7 minutes.
With 30 tempting smoothies and 30 easy-to-make salads, eating well has never been simpler. These are quick, healthy recipes that save time, meet your nutritional needs, and make you feel fuller for longer. Alongside satisfying recipes for every time of day, 7 minutes to better health includes 30 of Sam's 7-minute home workouts with 100 exercises that will get you off the couch and feeling great.
It's only 7 minutes! Regardless of your fitness level… you can do it!
Read more reviews at Booktopia or you can buy 7 Minutes To Better Health by Sam Wood from our 28 store and we'll send you a free 28 By Sam Wood water bottle.
---
Exercise: why you'll come to love it!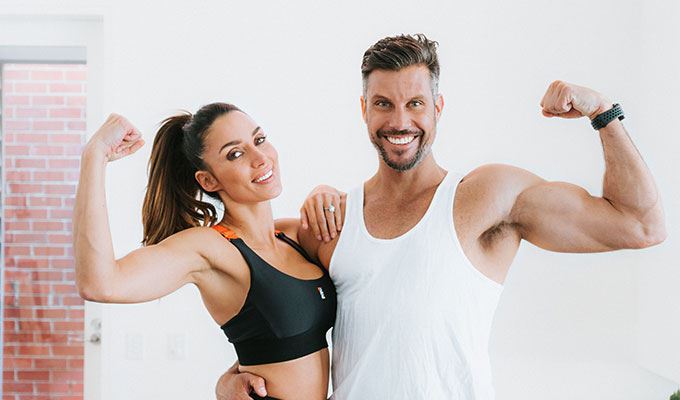 As a personal trainer with over 18 years of experience, I've worked with thousands of clients of all genders, ages and walks of life. For every 100 clients I meet, 99 of them tell me they have some combination of these 3 goals:
Lose weight
Tone up
Feel fitter
The first of those you could achieve by simply changing your eating habits and, for the majority of the time, swapping out your slightly dubious choices for better ones. But you're never going to see a firmer, fitter you unless regular exercise becomes a habit. And those aren't the only benefits you can look forward to.
Are you ready to have more energy, sleep better every night, feel more positive about yourself and cope with the stresses of life better?
Regular exercise – and I'm not talking about running marathons or spending hours every day in the gym – can help you achieve all that.

---