Pilates can be the perfect exercise when you're expecting. As a women's health physio and pregnancy pilates instructor you might imagine that pilates has been one of my favourite workouts to keep me active during my own pregnancies, and it was certainly a favourite with Snez too.
It is so important to keep your core strong and work on your mobility so your body can handle the extra weight of carrying a baby, so when Sam's 28 Pregnancy fitness program introduced pregnancy Pilates, Snez was eager to do it, and here are some of her favourite moves we always came back to, to help Snez stay fit and active during pregnancy!
Over to you, Snez!
---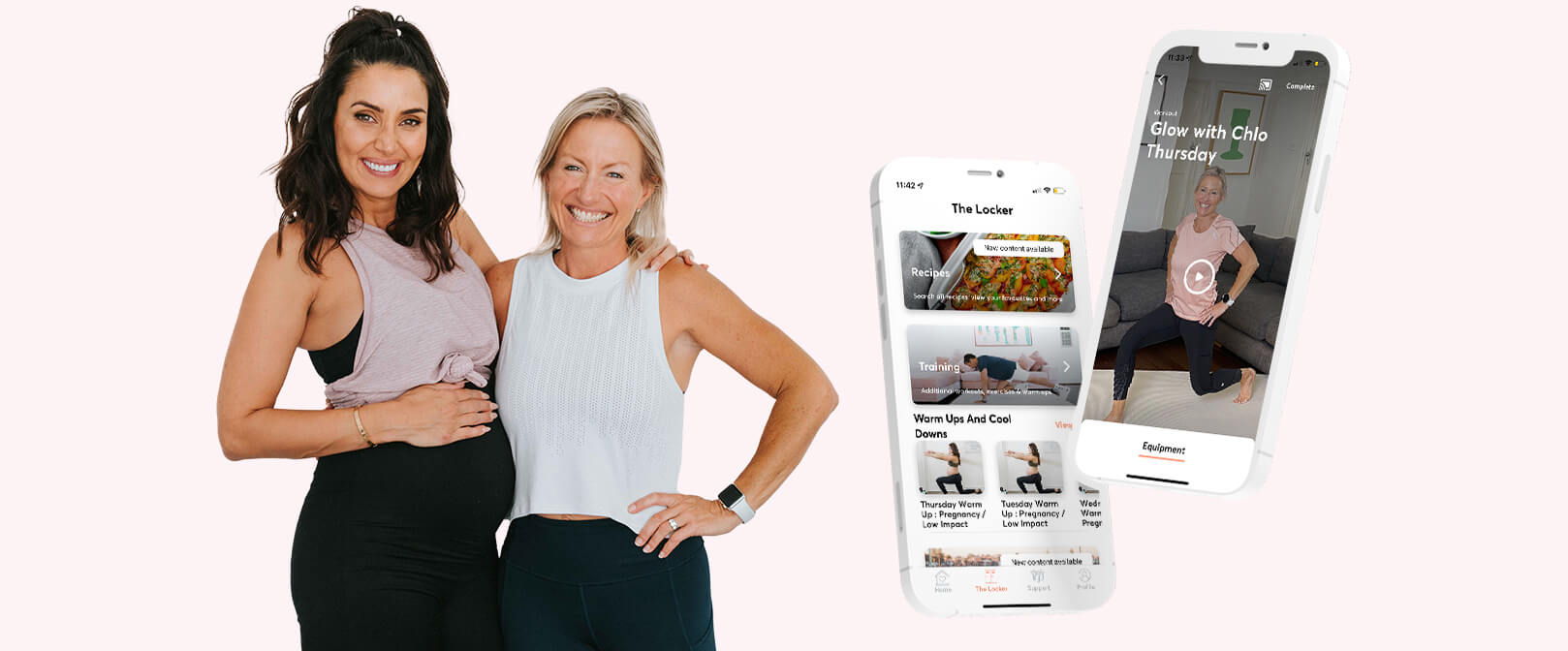 Snez's favourite pregnancy Pilates exercises
1. Side-lying inner & outer thigh move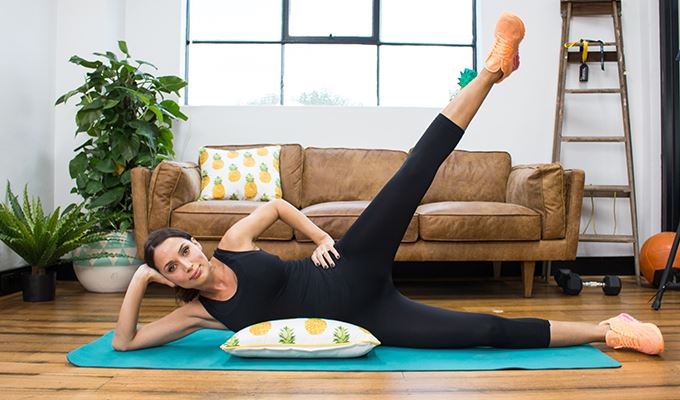 2. Kneeling alternating superman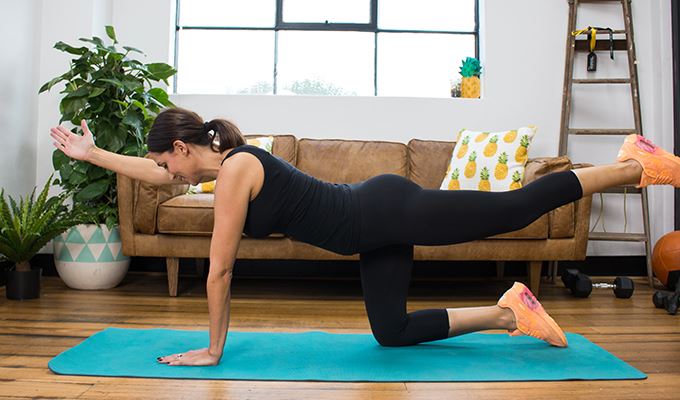 3. Kneeling plank (modified)
4. Plié squat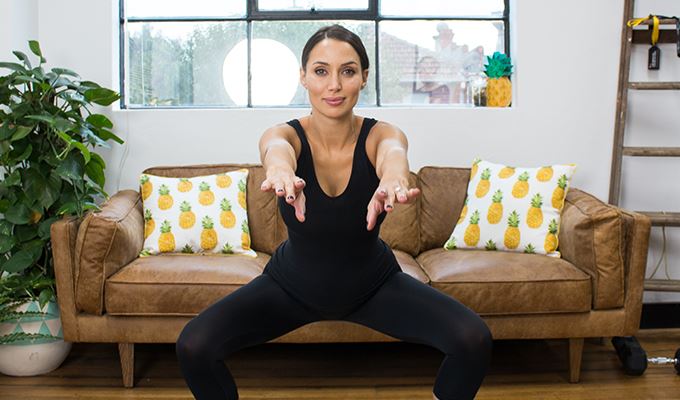 5. Seated curl and press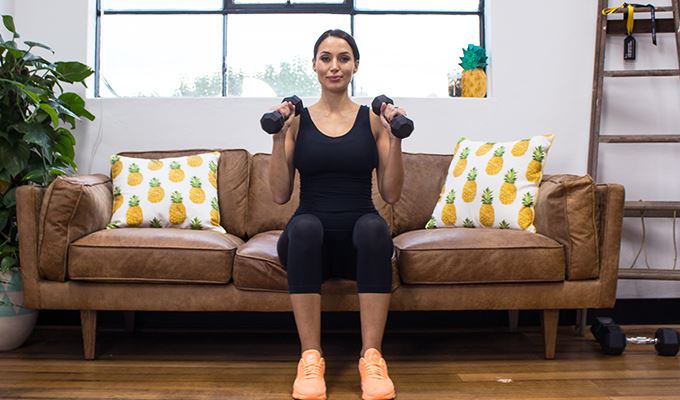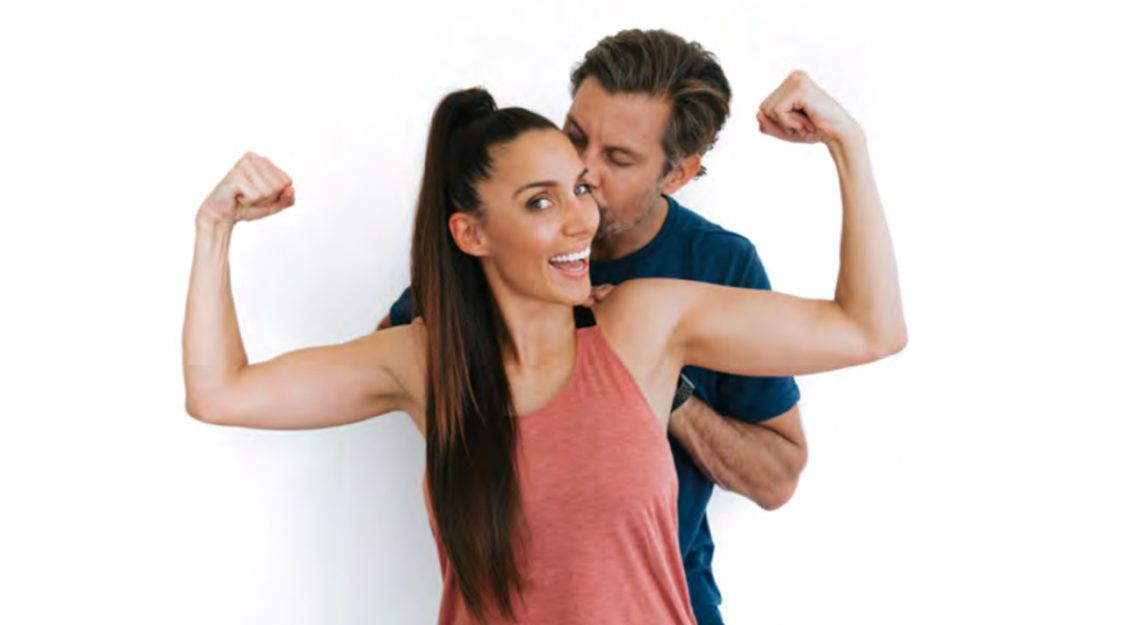 Exercising throughout my pregnancy has been so great for both my body and my mind. I often switch between one of the daily 28 workouts, a mat-based Pilates workout or a pregnancy yoga – depending on how my body is feeling.
I know that if I move every day I always feel better, so even if I'm not feeling up for a full workout, I just get out and go for a walk instead.
If you want to try out some of the workouts I've been doing during my pregnancies, you can find a few home workout videos on 28's pregnancy exercise program page and, of course, if you join our 28 family, you can try them all!