If you're a 28er, it's highly likely you love Alice's daily Pilates workouts! If you read anything related to health and fitness there's two words you'll hear constantly: CORE STRENGTH. If you're looking for a workout that's gonna switch on your core and help you get strong – Alice's Pilates workouts are for you.
Here are just some of the benefits that you could experience from practicing Pilates: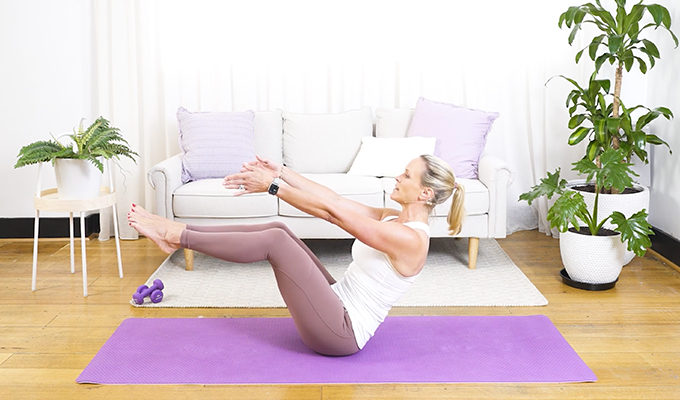 A truly full body workout – Pilates moves require you to engage your core and maintain balance whilst going through the various exercises. This means that while you might be focusing one area of the body in a particular routine, all of your muscles are in fact switched on and working!
You'll discover muscles you never knew you had – maintaining the movements during Pilates routines will help to engage deeper, smaller muscle groups you'd never think to work on, leading to a more comprehensive workout.


It aids in relieving back pain – the lengthening movements in Pilates help to decompress your spine, which is particularly beneficial if you suffer from back pain as a result of working at a desk all day.


It trains your brain! By concentrating on holding the positions and completing the meticulous movements included in Pilates routines, you're actually focusing really hard, and in turn reaping a lot of the benefits of meditation.
Pretty impressive little list there hey? Join us for a Pilates workout on 28 today and find out what all the fuss is about!