Many of us have dipped our toes into Yoga at some point in our lives, but have you ever heard about Yoga for kids? It will come as no surprise that something that is globally recognised as providing a vast range of benefits for adults can have similarly positive impacts on the little ones in our lives.
Sisters Nikki and Hayley Morris began their kids Yoga classes – Little Warriors – when they decided that their children needed an activity that was fun, physical and also provided a little extra for their wellbeing. Their classes focus on teaching respect, bravery, relaxation, self-control, confidence and self-esteem.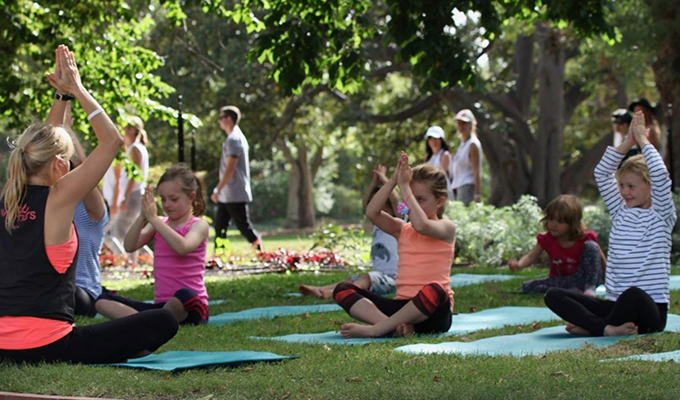 Using children-specific techniques to work through breathing and meditation, these classes teach kids relaxation and calming tools to help them in times where they might feel overwhelmed in day-to-day life. They also work on positive body image, improve social skills through group interaction, and work to increase attention spans.
The physical side of the classes teaches an increased awareness of their bodies, calms the nervous system and develops balance and coordination.
Now, yes, standard adult Yoga classes can sometimes feel quite intense. So, if you're wondering how on earth kids would be expected to pay attention during a session, you're not alone! Kids Yoga teachers utilise storytelling, music, props and even games to keep their students engaged in their classes and having plenty of fun!
Interested in exploring kids Yoga with your little ones? We're blessed to have Nikki Morris joining us for bonus classes at 28! Be sure to check out our bonus class schedule every week on our Facebook page to see when her next session is scheduled. We can't wait to hear what you think.