If you're a fan of juicy beef patties, tangy special sauce, and that perfect combination of flavours that has made the Big Mac a household name, then you're in for a treat!
Today, we're going to show you how to recreate the magic of the Big Mac right in your own kitchen, with a homemade, healthier version that's sure to satisfy your cravings.
Burger:
Serves: 2
Ingredients:
250g extra lean beef mince
2 x cheese slices
2x seeded burger buns
1/4 white onion, finely diced
2 tbs pickles, finely diced
Lettuce leaves, shredded
Sauce:
2 tbs whole egg mayo
1 tsp dijon mustard
1-2 tbs pickles/gherkin, finely diced
2 tsp tomato sauce/ketchup
1/4 tsp each – garlic powder, paprika
Method:
Season beef mince with salt and pepper and mould into 4 balls.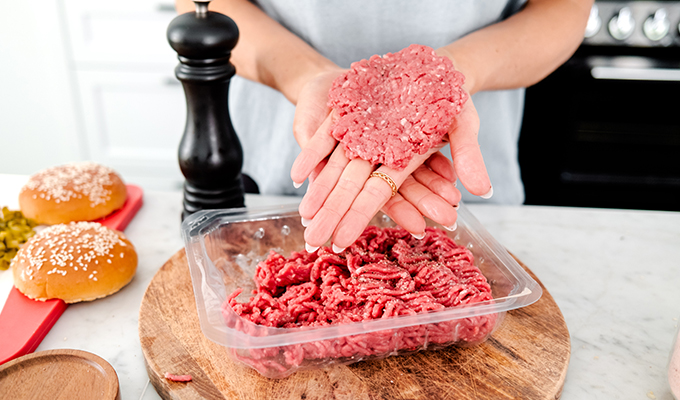 2. Heat a non-stick fry pan over high heat, place the patties into the pan and smash down so they are thin. Cook the patties until browned on both sides and beef mince is cooked through.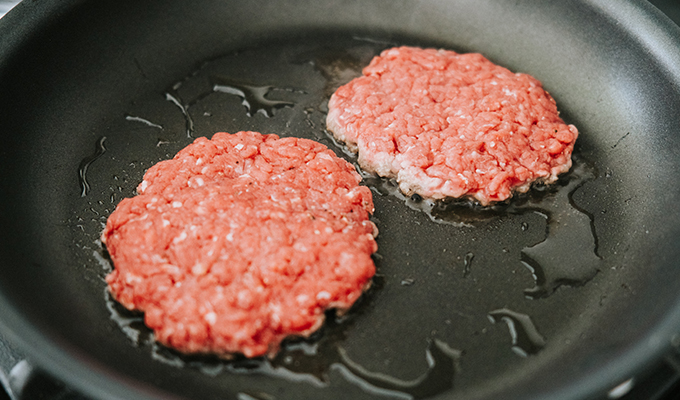 3. Meanwhile, prepare the sauce by mixing all ingredients together in a bowl until combined.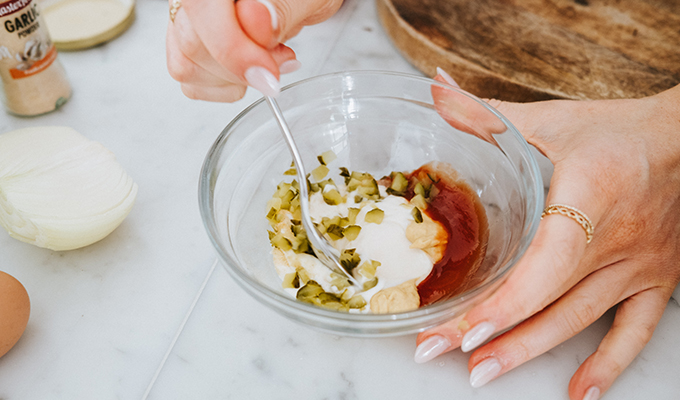 4. To assemble, slice the burger buns into 3 pieces. Place the cheese slice onto the bottom bun, top with one of the patties and the diced onion, then top with another slice of the burger bun. Add shredded lettuce, the remaining patty and diced pickles. Spread the sauce over each side of the top burger bun and close.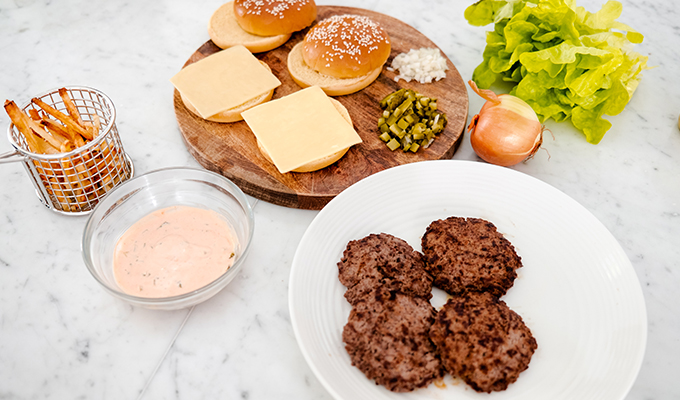 To serve:
Chips/Fries
Ingredients:
400g potatoes
½ tbs olive oil
1/4 tsp each – onion powder, garlic powder, salt
Method:
1. Peel potatoes and slice into thin strips, try to keep them the same size so they bake evenly.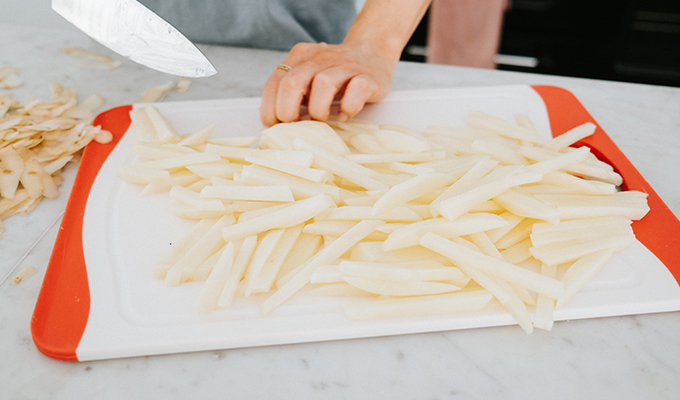 2. Place sliced potatoes into a large bowl filling with cold water. Allow to soak for 15-30 minutes.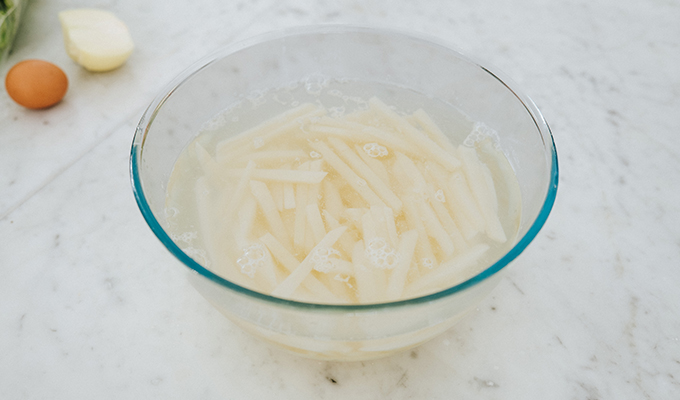 3. Once the potatoes are done soaking, drain and pat them dry with a towel. Dry the bowl and place the potatoes back in. Add the olive oil, onion powder, garlic powder and salt, toss to coat.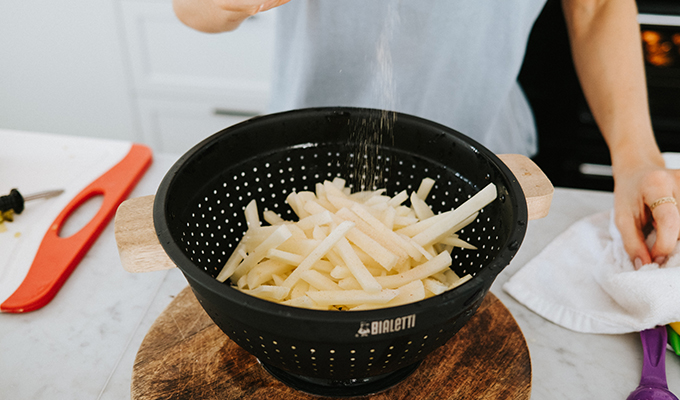 4. Arrange potatoes in a single layer on a lined baking tray or airfryer tray. Bake at 200°C for 30-40 mins, flipping halfway.