As seen on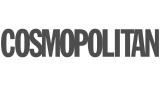 Over 500,000 people have transformed their lives using our program. Now it's your turn to kickstart your weight loss journey!
---
It's as easy as:
1. Set your weight loss goal you'd like to achieve in 28 days.
2. Follow our program and reach your weight loss goal within 28 days!
3. Didn't quite make it? No worries, you'll get a 100% refund.
What have you got to lose?
How The Goal Guarantee Works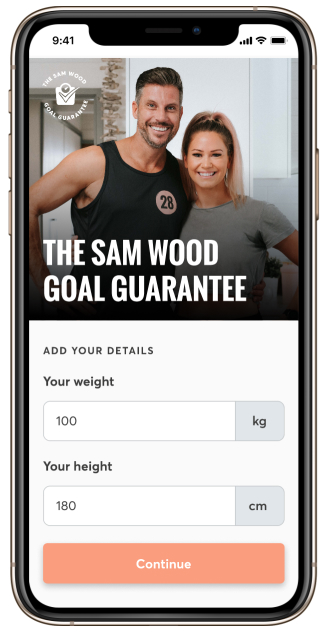 STEP 1
Get Your Weight Loss Goal Guaranteed
Click on the button below to commence the process to getting your weight loss goal guaranteed
STEP 2
Download The App
Once you've set your 28 day weight loss goal guarantee plan with us, go ahead and download our app to access exclusive workouts, recipes & meal-plan content.
STEP 3
Follow Your 28 Day Program
Start your weight loss journey by following the exercises, nutrition plans and mindfulness exercises in the app for 28 days. If you haven't reached your weight loss goal by the end of the 28 days, we'll give you a 100% refund in full. What have you got to lose? That's the Sam Wood Goal Guarantee!
Life Changing Stories
Check out some inspiration stories from real people who have kicked their weight loss goals with Sam Wood in just 4 weeks!
Stephanie
"Regaining power in my life. Prioritising me, my mental health and my physical health. Ordering my wedding dress yesterday in "my" size, not my "survive the pandemic" size."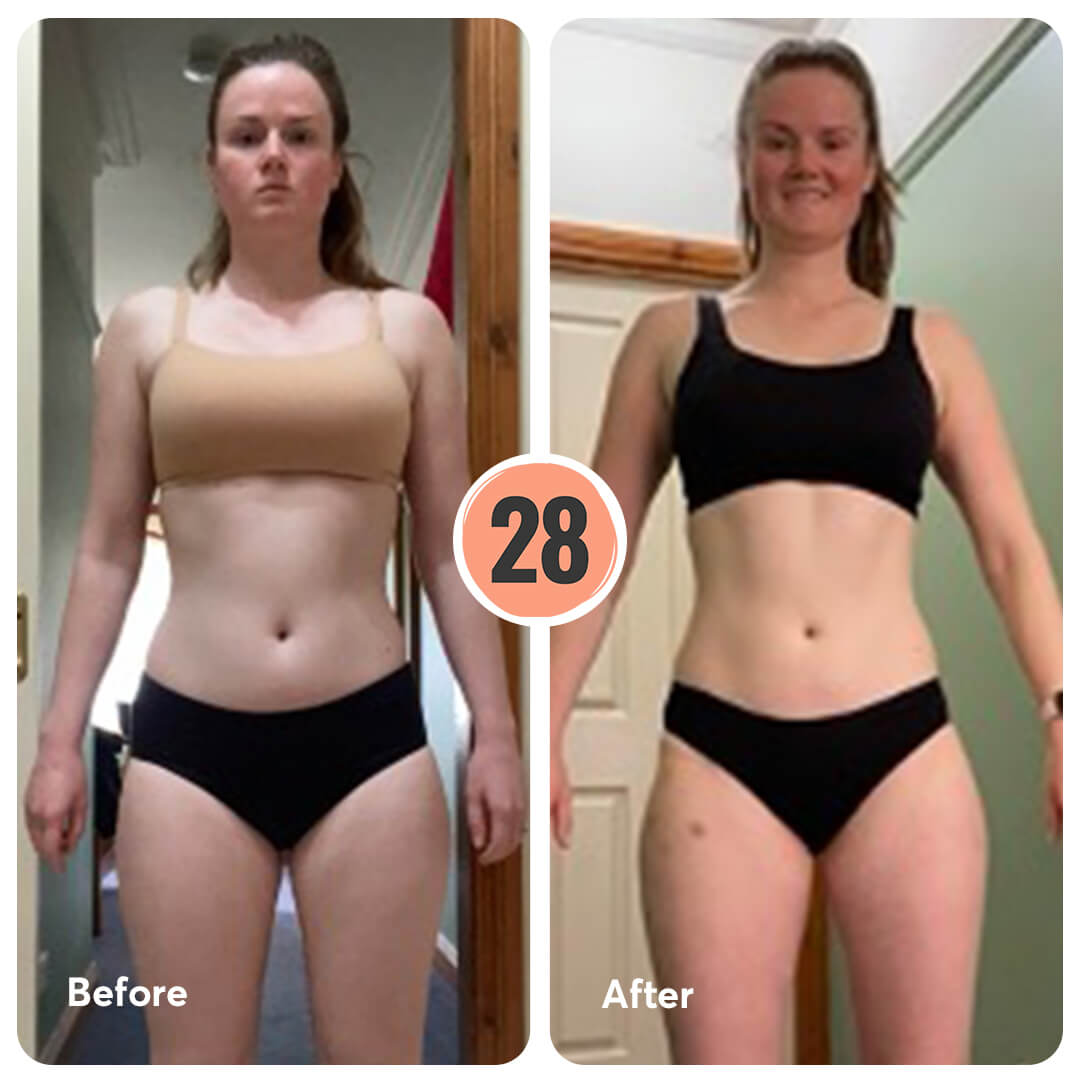 Pas
"I'm happier and healthier- for myself and kids. I'm no longer withdrawn. We move our bodies, get outside and make better food choice. Bye technology as entertainment!"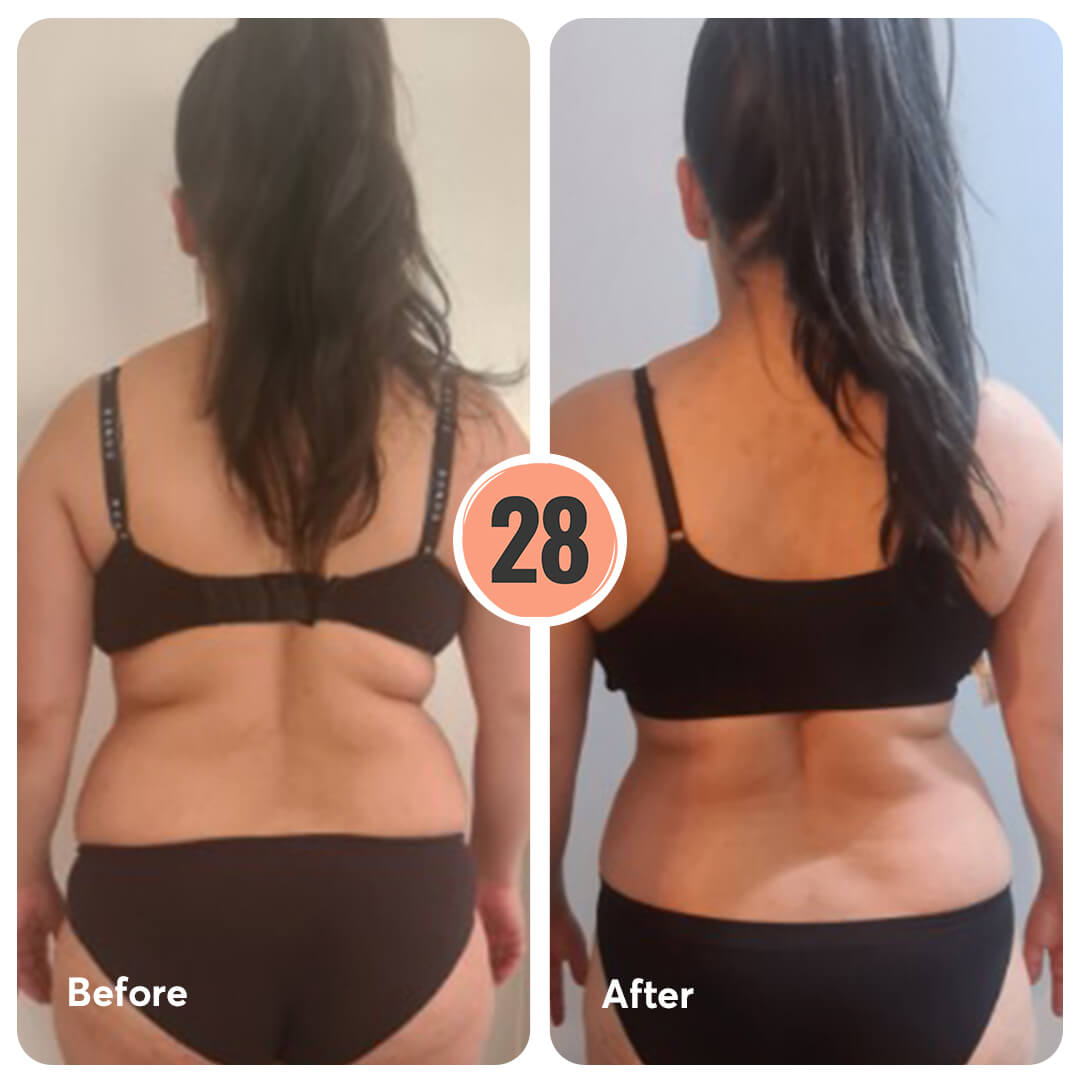 Melissa
"I feel accomplished for completing the challenge and have gained the motivation to keep exercising and eating well to ensure I continue a healthy lifestyle."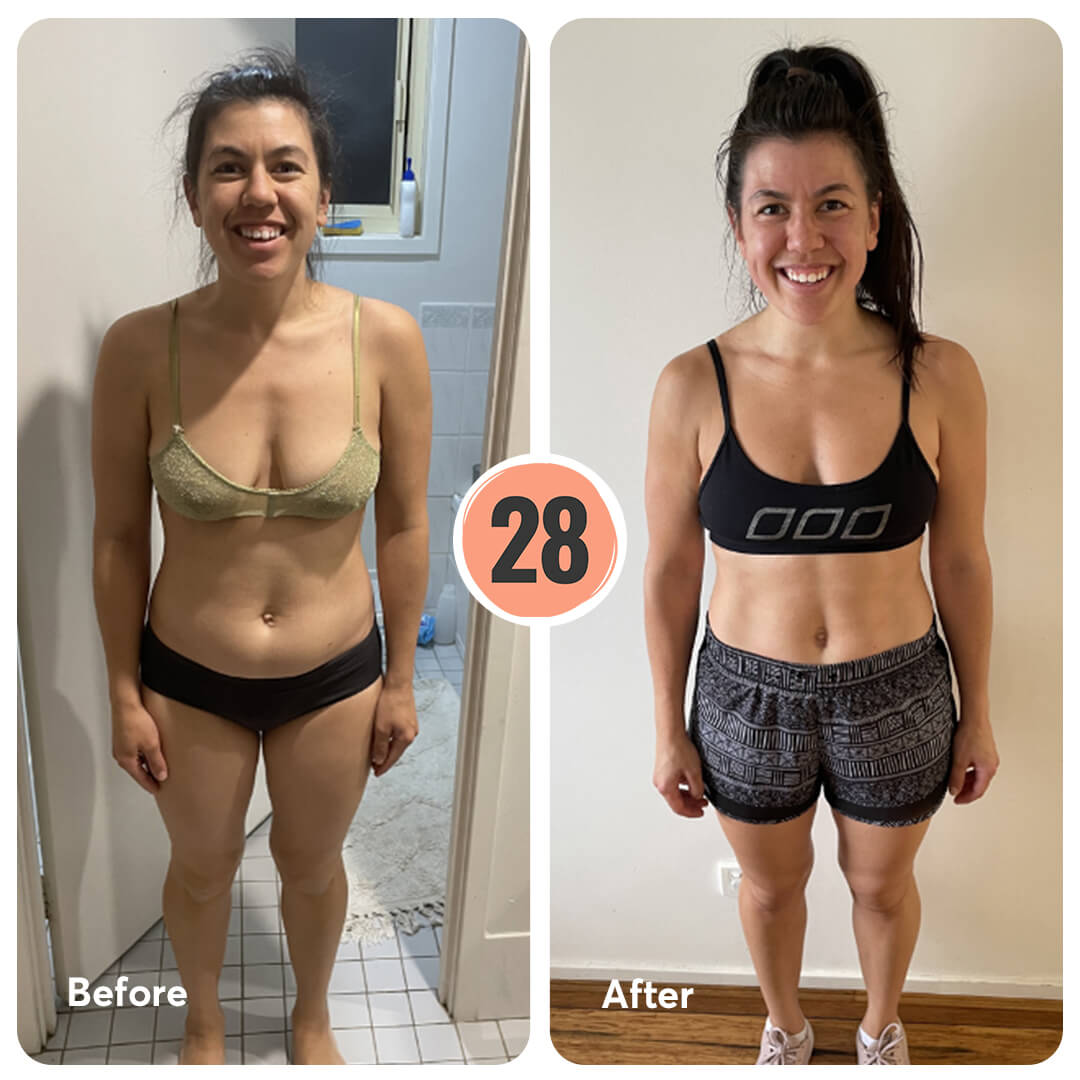 Jackie
"Due to chronic illness I wasn't able to exercise hard. But I learnt how to consistently eat well & kicked binge eating! Skin & energy have never felt better."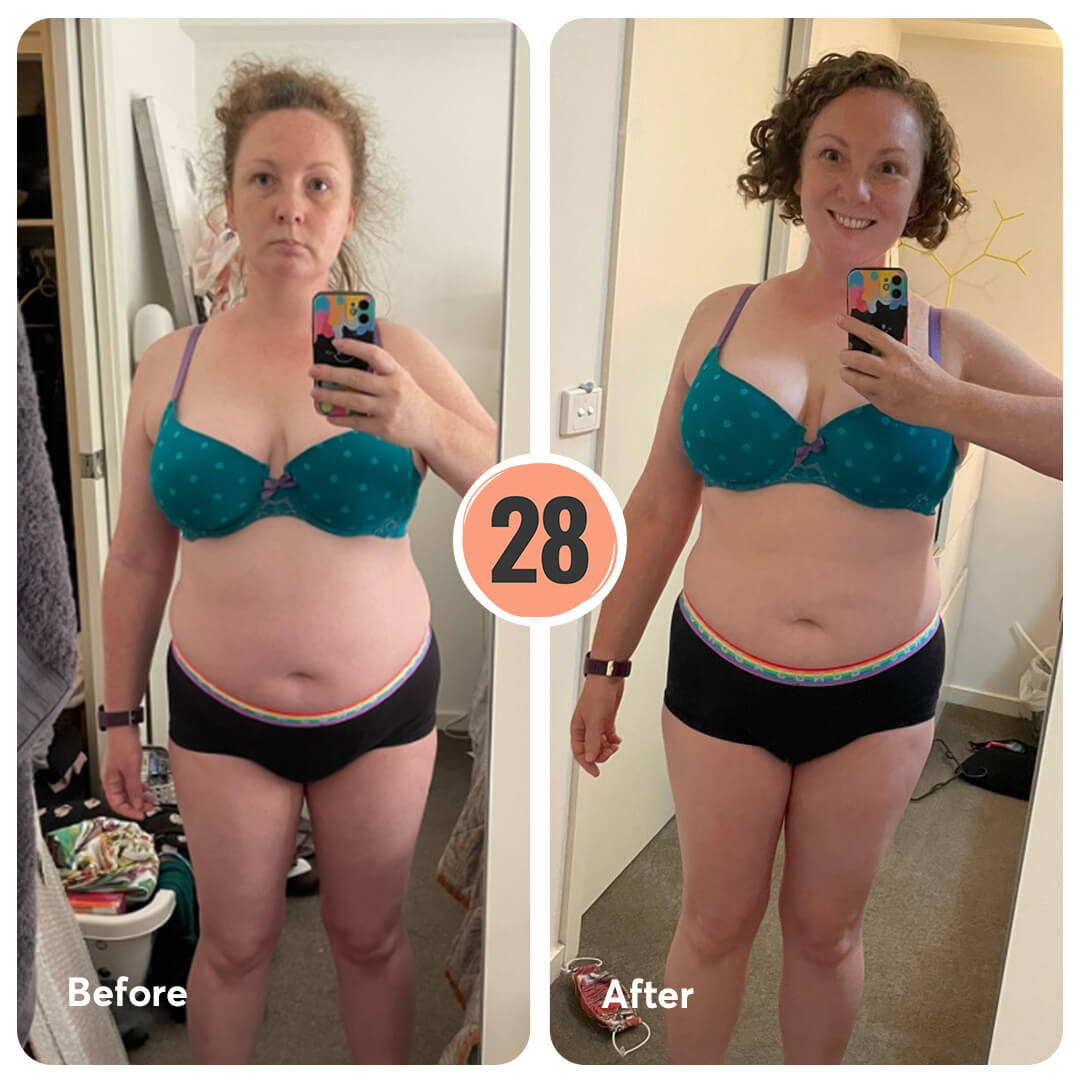 Danny
"My lockdown weight has gone. My mind is focused and clear.I feel so much better and that feeling is here to stay. Thank you!"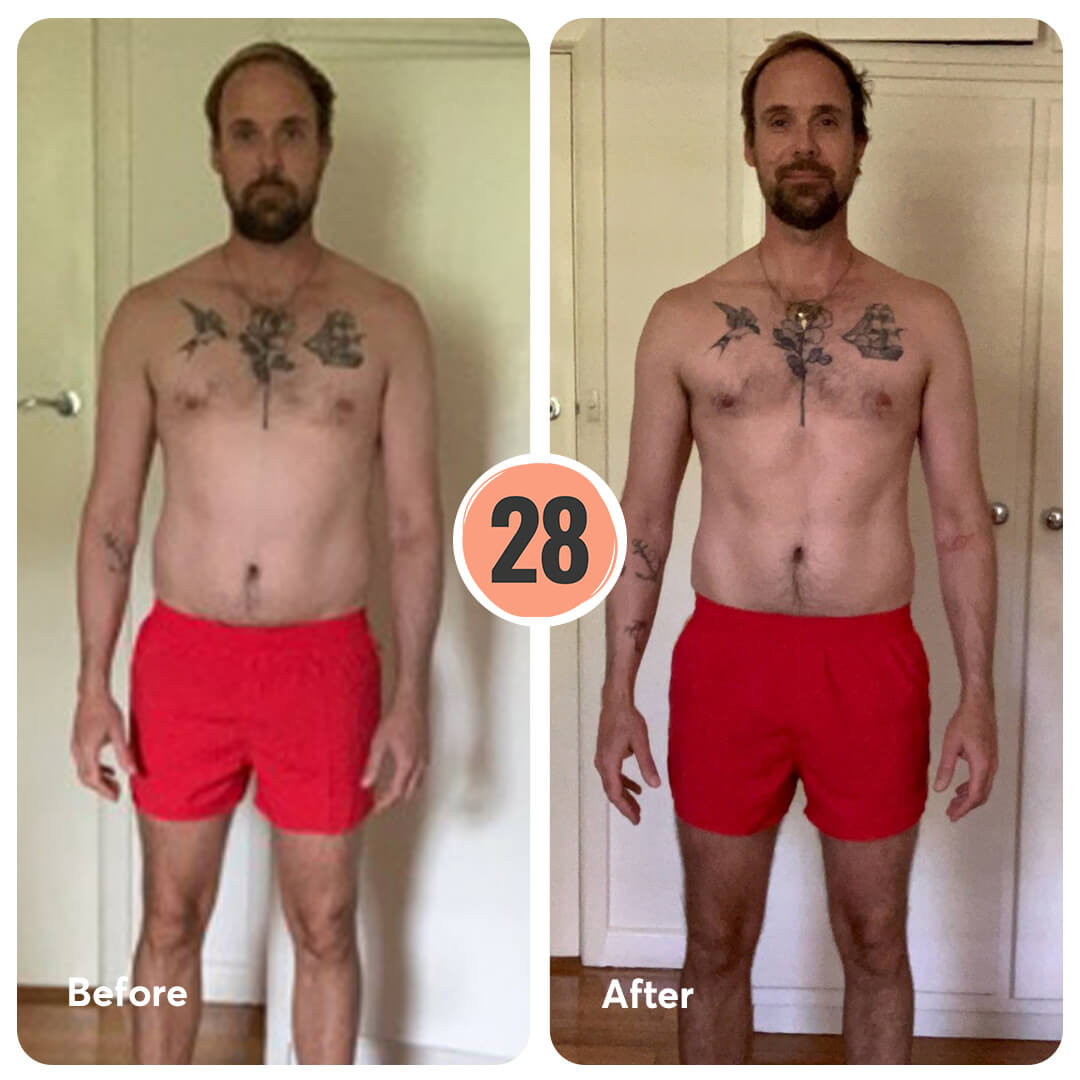 A day in the 28 program
This is what a typical day could look like once you join 28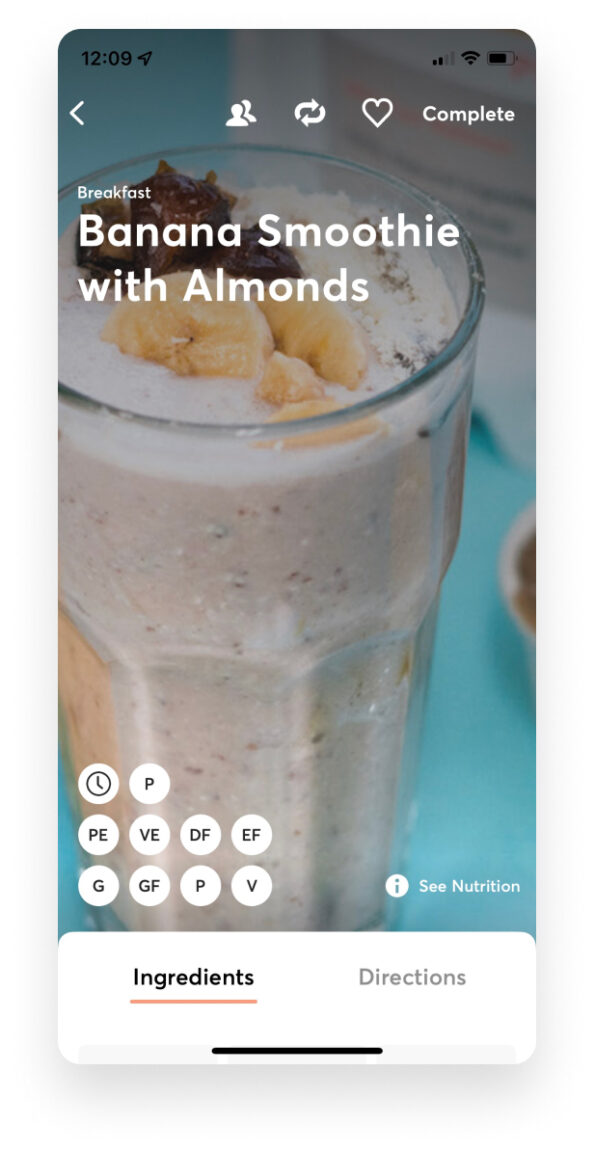 Breakfast
Kickstart your day with a delicious, healthy breakfast.
Our nutrition team loves making healthy versions of all your favourites — often they taste even better than the less healthy alternative. Balance is one of the most important nutritional principles after all.
CUSTOMISE YOUR DIET:




We also have a collection of recipes that are vegan, however when it comes to the meal plan program you may have to supplement some ingredients for plant-based options. You have full control to swap out recipes for alternative options — and there are thousands to choose from! Trust us, you will not go hungry on our meal plans.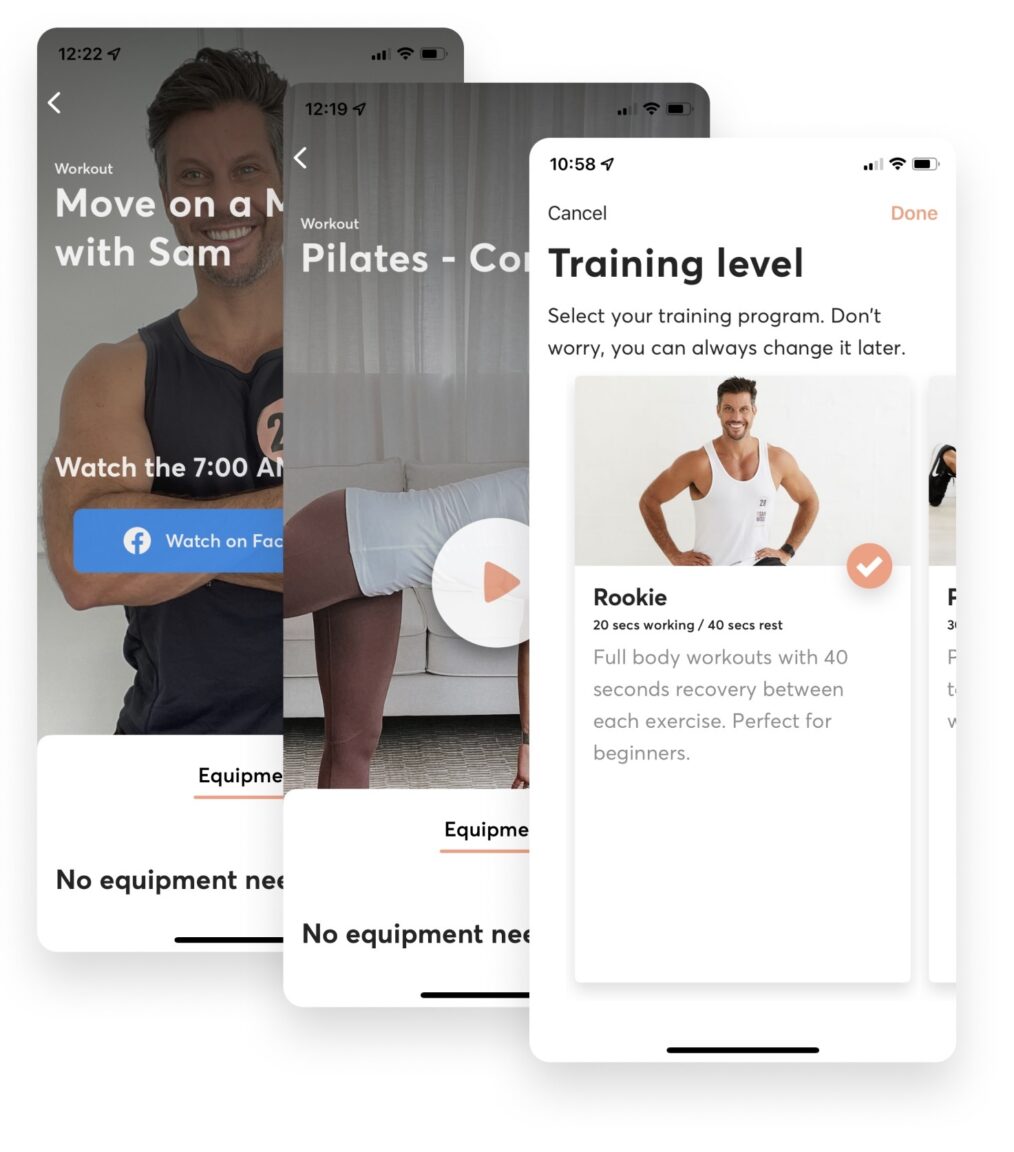 Exercise
Get your body moving moving everyday! No equipment needed.
Join a live workout or choose from a huge range of guided workouts, all tailored to your level.
Training isn't about volume. It's about consistency (every day we should move), variety (mix it up) and intensity (most workouts should get you out of your comfort zone).
CUSTOMISE YOUR LEVEL + CHOOSE A WORKOUT: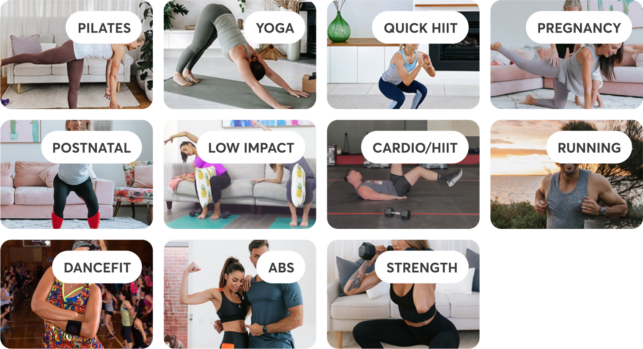 We have workout options for everyone, whether you're a fitness pro, just getting started, returning to exercise or working with injuries.

Change your level up or down at any time. Remember getting in shape isn't a race — start at a level you are comfortable with and increase when you feel you need that next challenge.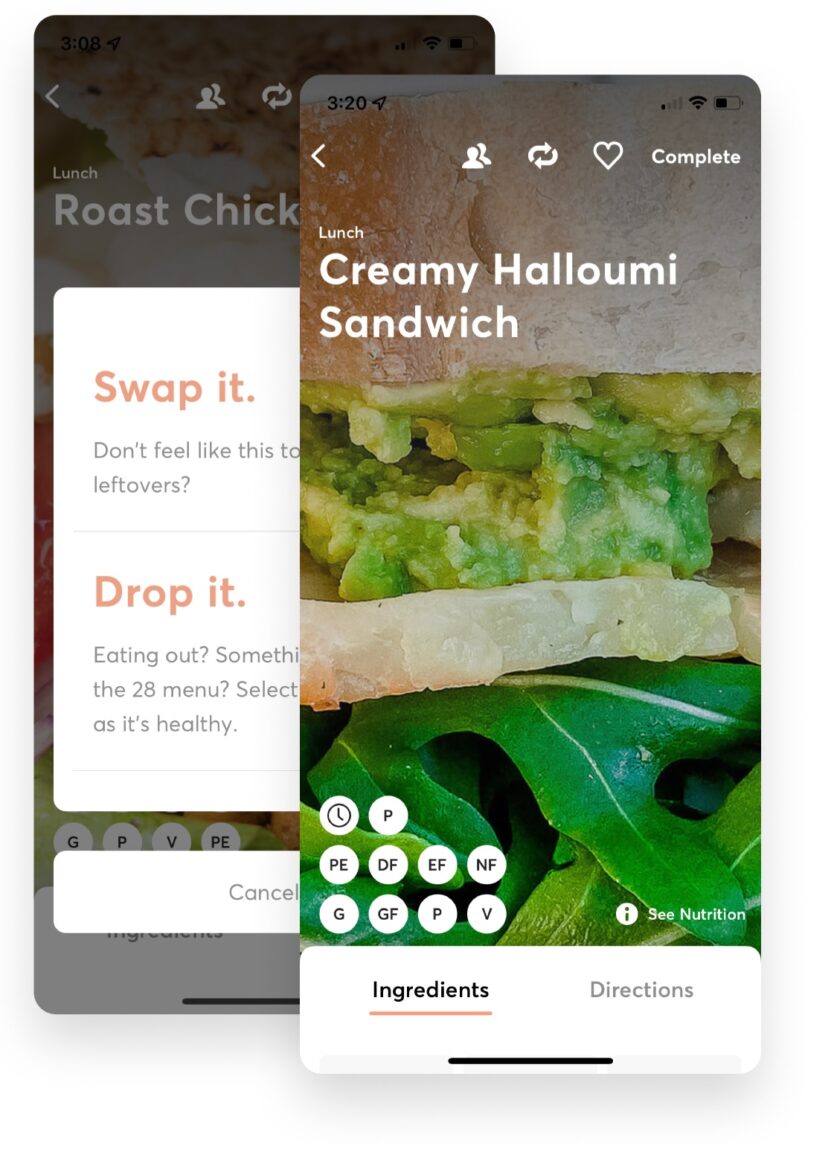 Lunch
No calorie counting, no diets!
Just eat real food — that's exactly what we stand by at 28. Eating wholesome and delicious food, as close to its natural form as possible. Real food comes out of the ground, off a tree, or from an animal (of course, this depends on your personal preference).
Our focus is on meeting your nutritional needs through healthy but delicious meals that the whole family will enjoy.
SWAP YOUR MEALS: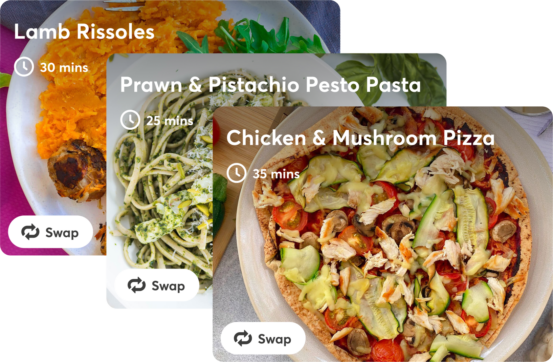 Eating out or don't feel like what's on the menu? Swap it out for something else!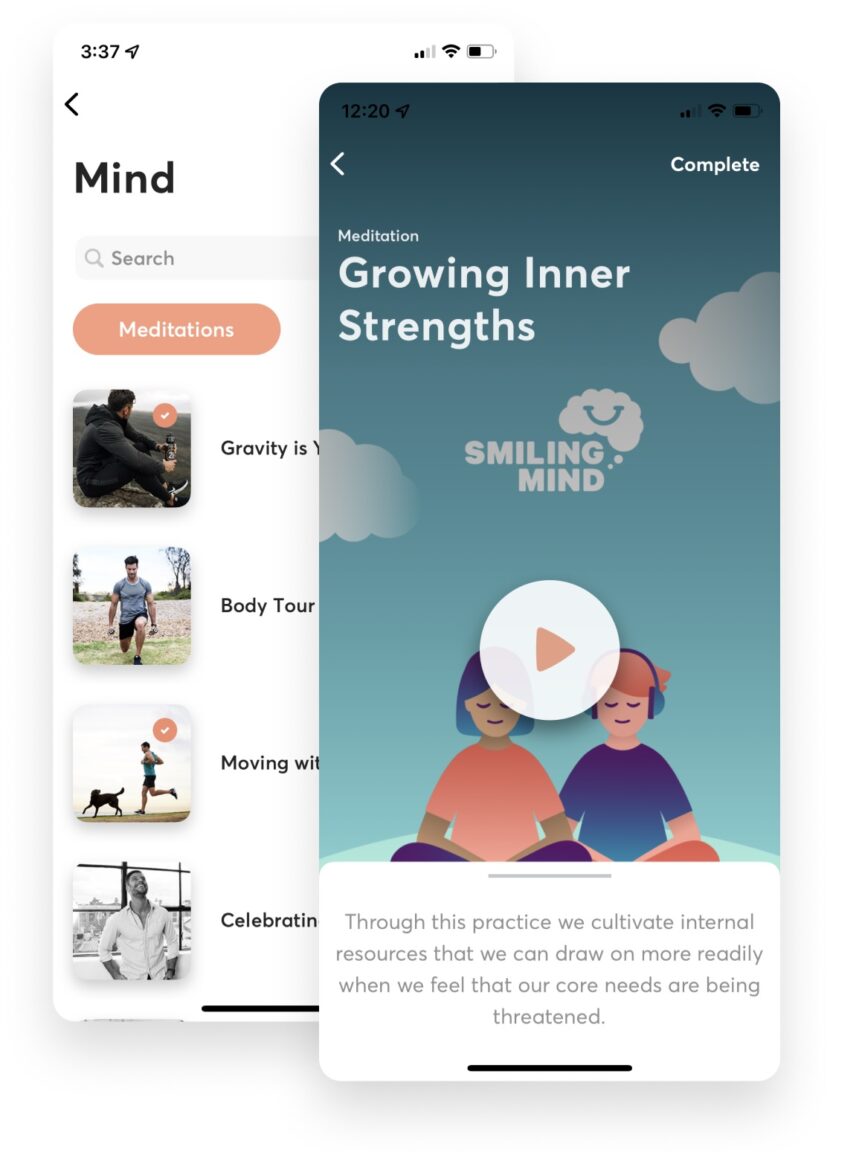 Mindset
Happiness, focus and relaxation.
Health doesn't just mean being physically well. In a society that's always switched on, it's more important than ever to take care of your psychological and emotional wellbeing.
The daily meditation and mindfulness exercises from Smiling Mind are designed to improve concentration and reduce stress.
MORE FOR YOUR MIND:


In the Locker, you'll also get access to a wealth of resources exclusive to the 28 program: podcasts, articles, guided meditations, how-to videos for exercises, thousands of healthy recipes and so much more.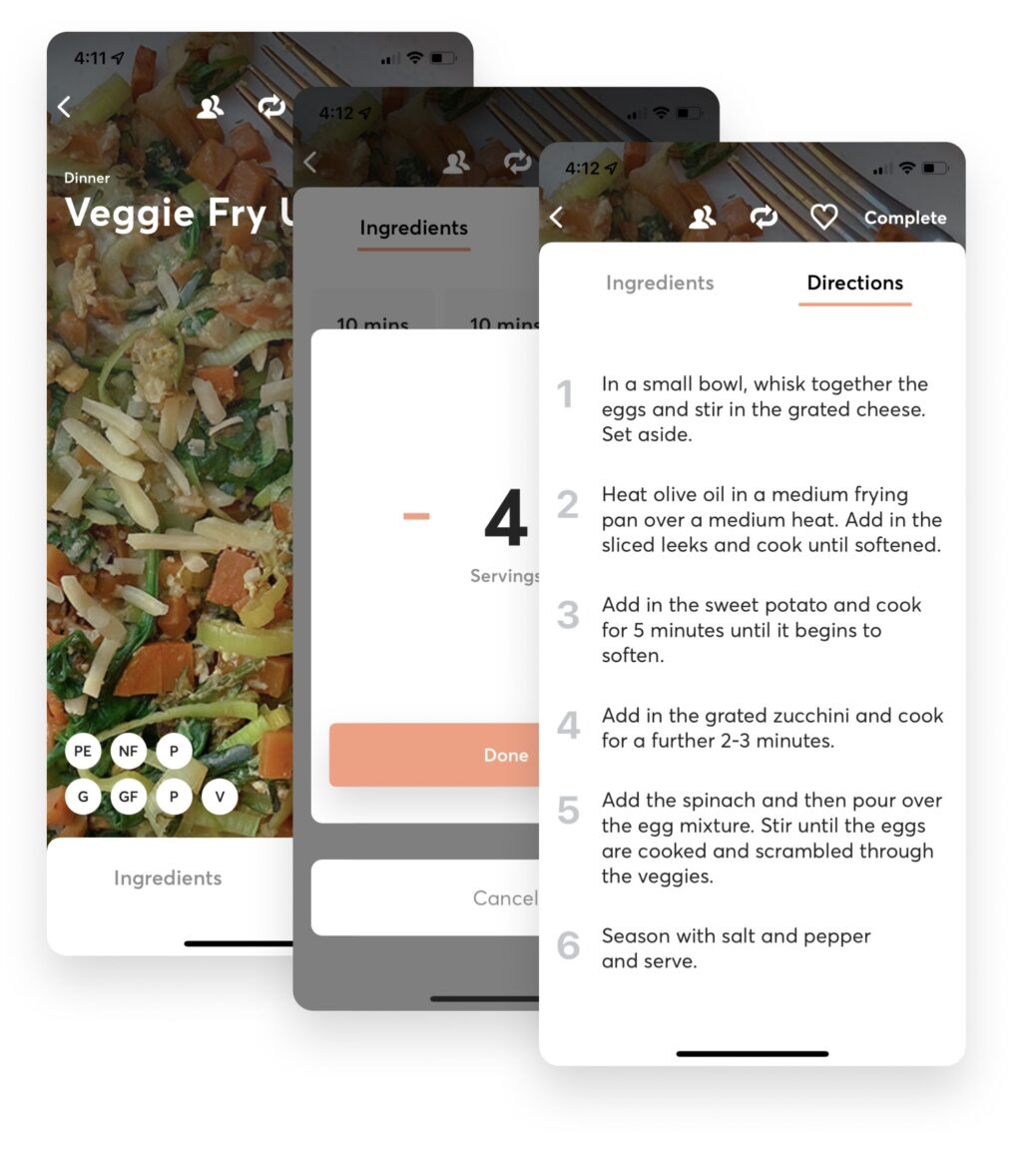 Dinner
Keeping it simple and tasty.
The recipes in 28 are designed to be nutritious and quick to prepare. We don't believe in restrictive eating and our motto is progress not perfection. You'll still find your favourite meals on the program — yes, we're talking pasta, pizza and burgers!
SCALE YOUR MEALS:

Leave the calculations to us! Our recipes and shopping lists scale automatically to the size of your family. Have some friends coming over? Increase the serving size with the tap of a button.
Unrivalled Support
We're passionate about supporting everyone to reach their goal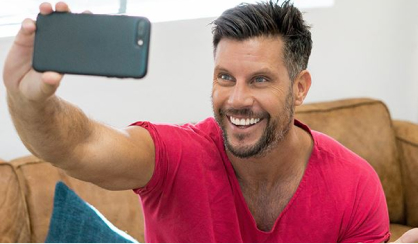 Motivation With
"Sam Cam"
Sam regularly posts motivational and directional videos to all participants to keep you on track!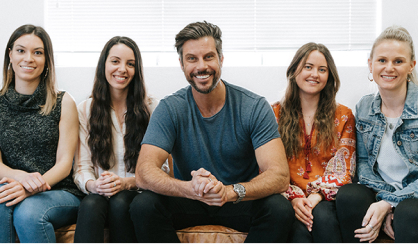 Live Support
24/7
The 28 support 'crew' are on hand to help you with any questions you have.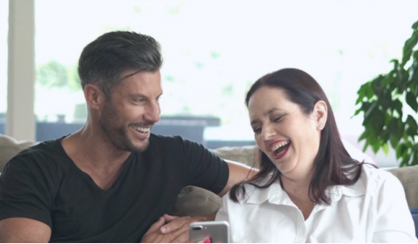 Facebook
Community
Once you've set your goal you will be invited to join our private Facebook Community