For many of us, getting our kids to eat vegetables can be overwhelming, frustrating or downright impossible. How many times have we opened their lunchboxes to find the food we have so carefully prepared and packaged, unopened or unfinished? It is not uncommon for mums and dads to feel guilt around what they and their children eat.
Mealtimes are an opportunity for us to promote healthy eating and provide our children with the fuel that they need for optimal learning and performance lasting energy and the ability to concentrate to the best of their abilities. They won't always eat everything that is served up and often their taste buds can change from one night to the next as to what vegetables they will eat without complaint! Ahh, the joys of parenthood.
Lead by example
It is important not to have one set of food rules for the kids and another for the adults. Lead by example and ensure you yourself try to incorporate an abundance of healthy foods and vegetables into your own diet. For children, the key is to keep on serving up a variety of fresh fruits and vegetables to them and encouraging them to try what is on their plate.
Make mealtimes enjoyable
Mealtimes can be less about eating the food and more about enjoying the time together as a family. Use it as an opportunity to talk together about what's happening in the day ahead, or if it's over dinner, about the favourite part of their day.
Introduce new foods slowly
Think back to when your child was just starting out on solids you would introduce one new food at a time and serve it up each day for a period of time to allow them to get used to it before introducing another new food. The same principle applies no matter the age.
Taste buds need time to get used to the flavour before deciding to like the taste. If food is remaining untouched, encourage four or five bites of everything on the plate and serve that particular vegetable up every night until it is eaten without complaint.
Get them involved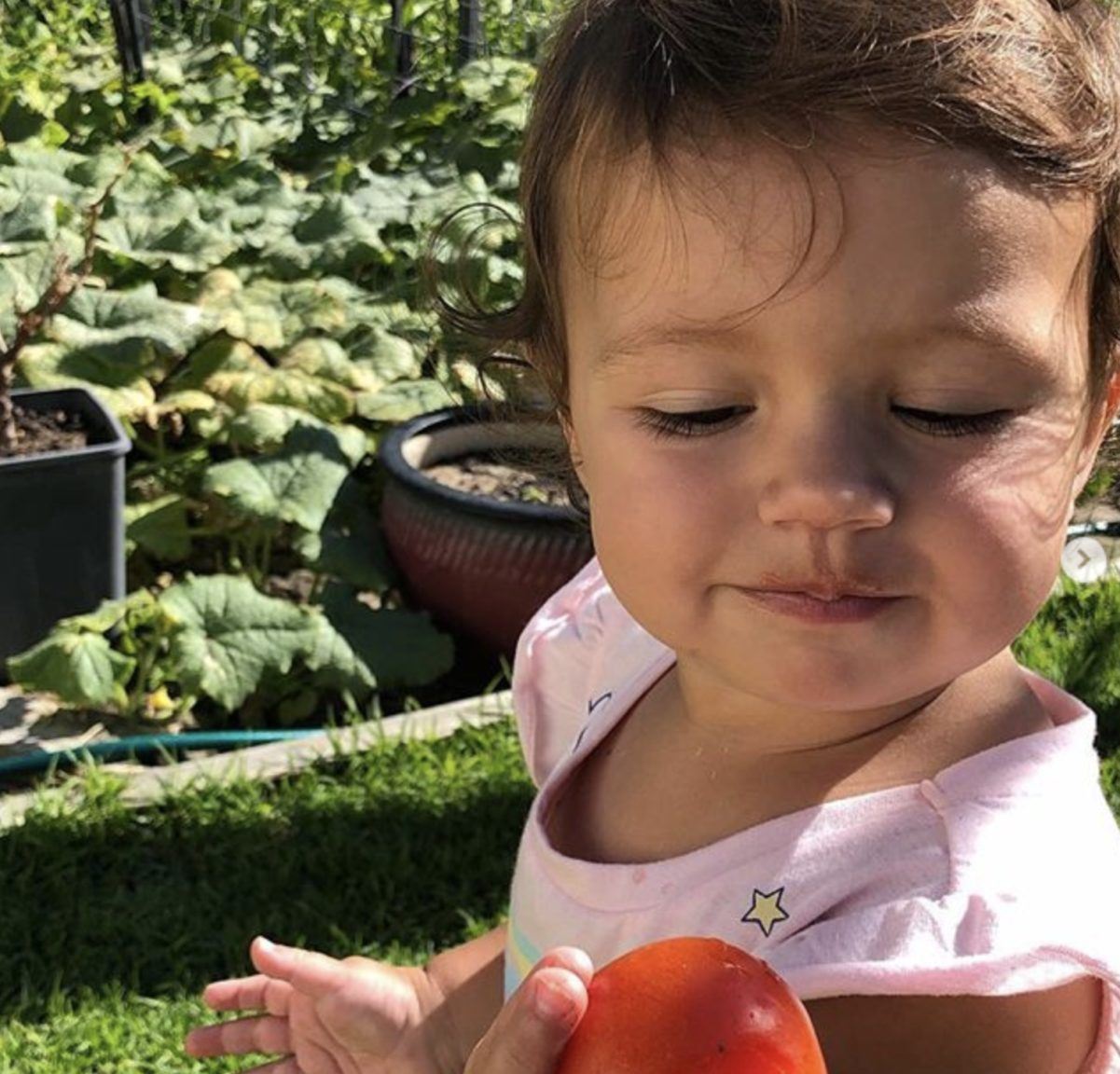 Getting your children involved in the kitchen is another great way to encourage them to try new foods. Have them help with planning the weekly menu so that they too get a choice of what they are eating. Have them chop or grate vegetables for meals and get them do the baking for their lunchboxes so they can easily add ingredients, stir and lick the bowl! It's also free help for you, so it's a win-win!
Be consistent
The food that your child eats at school is just as important as the food they eat for meals at home. With a little bit of organisation and planning you will be able to pack a lunchbox for your child without the need to stock your pantry full of packaged and sugar-laden items.
Avoid packaged food in the lunch box
These are often full of sugar, and a sugar spike and subsequent come down will be experienced, impacting their learning environment. Anyone who's experienced the sugar-highs & lows of a small child will know that this should be avoided at all costs! Many popular supermarket lunchbox items contain a large amount of sugar, and often much more than our entire daily recommendation.
Think outside the lunch box
Doesn't be afraid to think outside the square when it comes to the main options for lunch boxes. Contrary to popular belief, you don't need to provide a sandwich each and every day.
Spend some time on the weekend and do a big cook up for the week ahead make your own savoury muffins, frittatas or fritters, which can all be served cold.
Bake chicken drumsticks, roast vegetables, cook a batch of soup (investing in a small thermos is a great idea) or serve up some leftover bolognese.
Make a dip to serve alongside vegetable sticks and get the kids involved in some baking as 'treats' for their lunch boxes.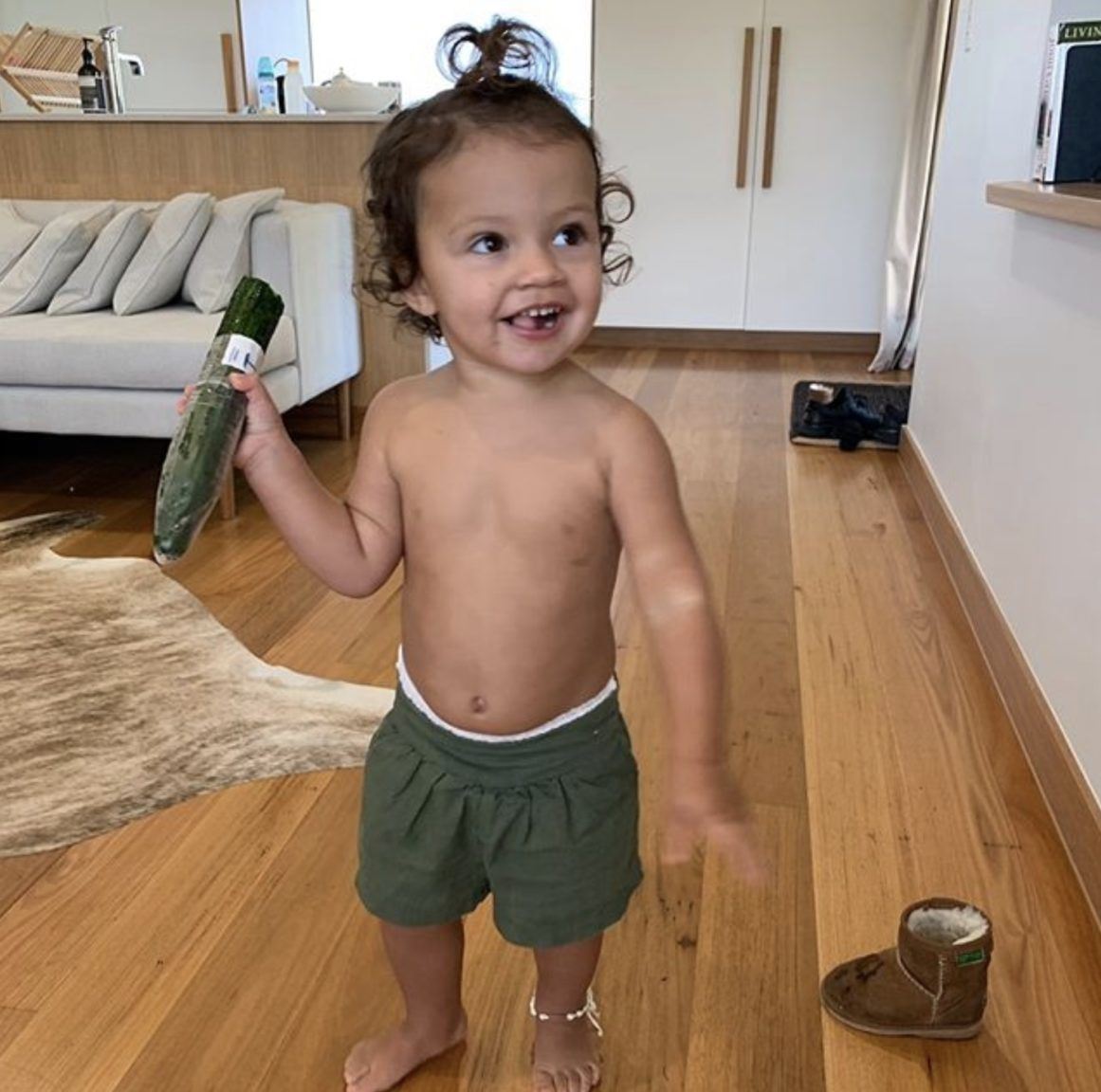 We have provided two of our favourite lunchbox friendly snacks from the 28 by Sam Wood's program, both of which provide a sneaky hit of vegetables! Why not get the kids involved in the kitchen and trial it this weekend for the week ahead?
---
Choc Zucchini Mini Muffins (Makes 12)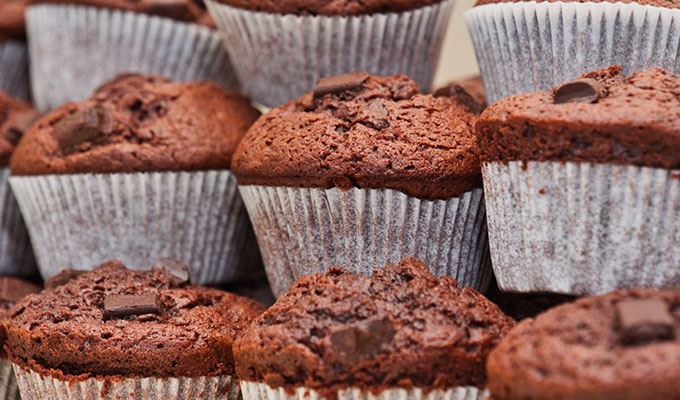 INGREDIENTS:
1 tablespoon coconut oil, melted 2 tablespoons coconut flour 2 tablespoons cacao (or cocoa) 1 teaspoon baking powder 1/2 teaspoon baking soda 1 zucchini, grated (excess liquid squeezed out) 2 eggs 2 tablespoons rice malt syrup, 1 teaspoon vanilla 2 tablespoons dark chocolate, chopped
METHOD
1. Preheat oven to 180degrees Celcius. 2. Lightly grease a mini muffin tray or line with mini muffin patty cake cases. 3. Into a large mixing bowl add all ingredients including the grated zucchini and mix until well combined. 4. Spoon mixture into muffin tray and bake for 8-10 minutes or until cooked. 5. Muffins will keep in the fridge for five days, or in the freezer for up to two months.
Sweet Potato Hummus (Makes 4 cups)
INGREDIENTS
2 medium sweet potatoes 400g can chickpeas, drained and rinsed 4 tablespoons olive oil 1 teaspoon garlic powder 3 tablespoons tahini 1 lemon, juiced and zested, 1 teaspoon ground cumin, 1 teaspoon smoked paprika 1 tablespoon sesame seeds, toasted teaspoon salt
METHOD
1. Preheat oven to 180degrees Celcius and line a baking tray with baking paper. 2. Place the sweet potatoes on the tray, drizzle with 2 tablespoons of olive oil and season well. Roast for 40 minutes or until softened. Allow to cool and scrape out the flesh. 3. Add sweet potato flesh, chickpeas, remaining olive oil, garlic powder, tahini, lemon juice and zest, cumin and smoked paprika to a food processor and process until smooth, or your desired consistency. Season well and process further if necessary. 4. Transfer to a serving bowl and top with toasted sesame seeds. Serve 1/2 cup with your favourite vegetable sticks celery, capsicum, zucchini, carrot are all great options.