It's true, there are SO many fitness challenges on the market right now. But what makes ours so different and effective, and why should you join our challenge community?
IT'S DESIGNED FOR ALL FITNESS LEVELS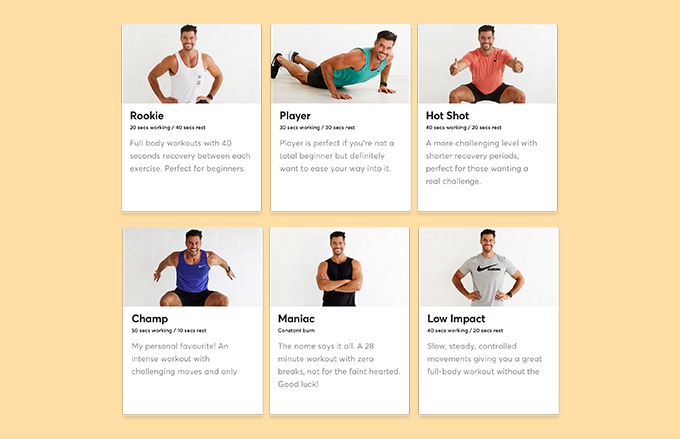 Fitness and weight loss is so personal – there is no one size fits all! In our opinion, that's what stops so many from going out there and exploring their potential. The 8 Week Challenge allows you to choose your workouts and how often you do them. You can make changes to your meal plan which you can also cater to your own dietary requirements. And there is no minimum level of involvement – that is completely up to you.
We don't want you to feel intimidated, or like you can't fit the "mould" presented by so many fitness images out there. We want you to feel welcome, and we want you to know that you can do this and achieve great things. Because you absolutely can!
YOU'RE BACKED BY A TEAM OF EXPERTS
Our expert trainers are with you every step of the way. Choose from a wide range of guided workouts to get you working up a sweat. Find your rhythm (literally!) and enjoy when you train.
HIIT
Strength
Pilates
Yoga
Dance Fit
& more!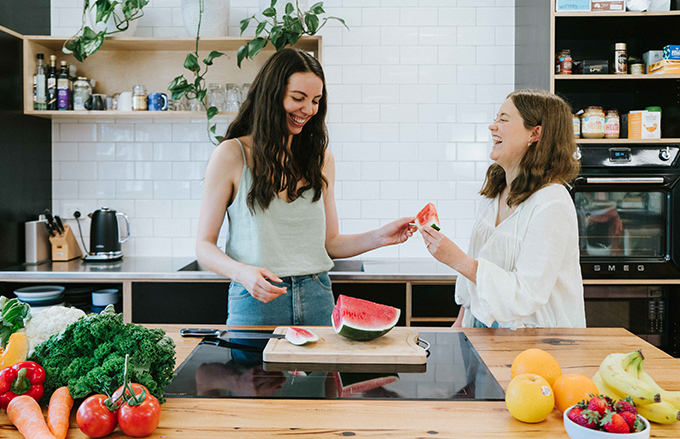 Our in-house nutritionists have crafted thousands of healthy, simple and family-friendly recipes that make it so easy to follow along.
IT REWARDS FINISHING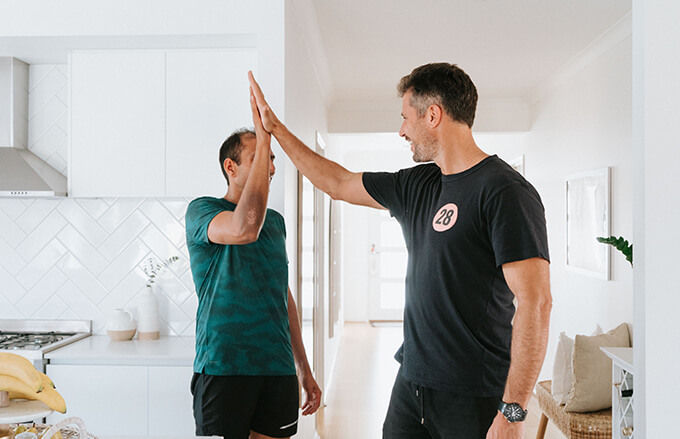 Recently we brought the concept of the Finisher Prize Pack into our challenge. Because while we still have a couple of major prizes for certain players showing great community leadership and inspiring transformations, just finishing a challenge is a huge achievement! That's why every single 28er who finishes the 8 weeks receives a prize pack. We celebrate everyone's progress!
THE SUPPORT IS CONSTANT & GENUINE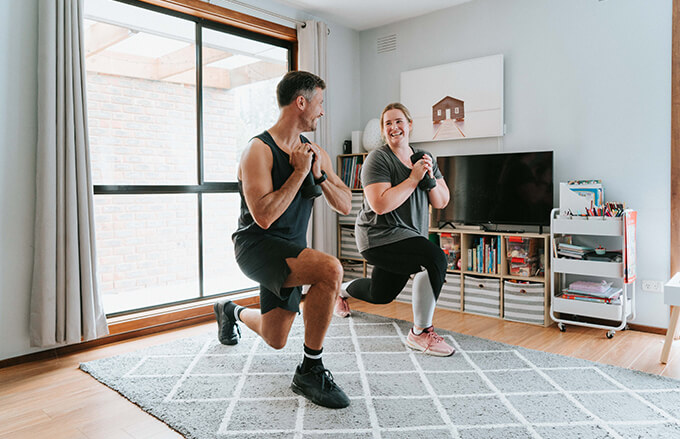 Support is everything when you're taking on new and difficult things. Our 28 Crew are heralded as some of the best customer support humans in the game. They are so dedicated to providing personalised advice to our 28ers.
Our challenge is also supported by the communities that we create around them! Our private online Facebook groups are safe spaces for everyone to support each other along the way – share in the hard times, and celebrate the great times!
If you're looking for something to really kick-start those weight loss and fitness goals, that provides all the tools and motivation you need, my next 8 Week Challenge is waiting for you. I can't wait to welcome you to our incredible community of 28ers!
Sam Wood xx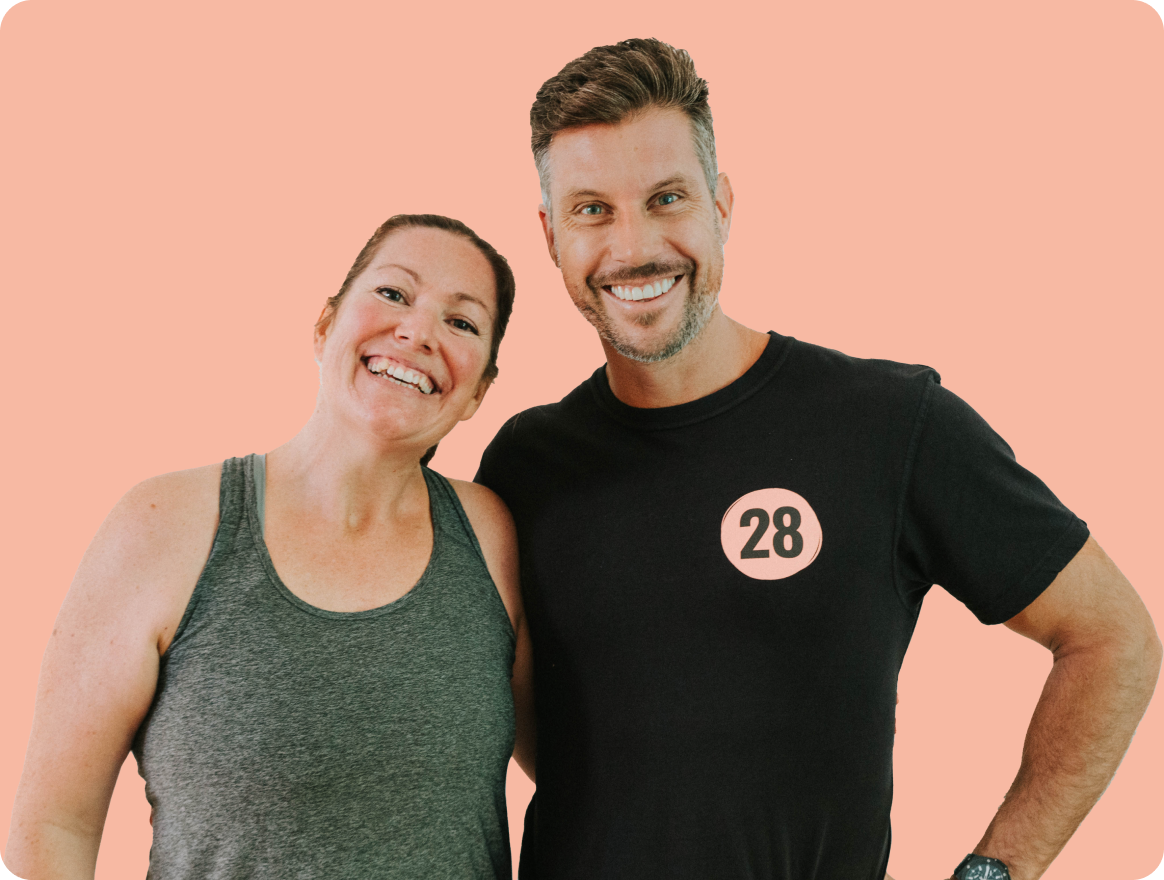 KEEN TO JOIN THE CHALLENGE?
That's brilliant!
STEP 1. SECURE YOUR SPOT
Click here to secure your spot on the 8 Week Challenge.
STEP 2. DOWNLOAD THE APP
Download the app to access all of your workout and meal plan content.
STEP 3. FOLLOW YOUR 8 WEEK PROGRAM
We'll create an 8-week exercise, nutrition and mindset program for you to follow along with.