It's no secret that prices at our local supermarkets continue to rise. It can be so tricky to develop healthy eating habits and to enjoy healthy meals while sticking to a budget. These tips will help you achieve healthy eating without paying ridiculous prices while doing so.
1. Plan your meals.
Rather than heading to the shops each night and buying your nightly dinner ingredients, sit down and plan out your meals for 3-5 nights of the week. It will allow you to keep your budget in mind and stick to a weekly spending amount that you can handle. Make sure you check your pantry/fridge before heading to the shops, so you're not doubling up on ingredients you already have. You can also choose meals that overlap with ingredients (eg. Coriander), so you're not using half the ingredient and then having it rot in your fridge, to be later thrown in the bin.
2. Enjoy meat free meals.
We know that eating meat at every meal can get expensive. We also know that eating vegetables is a great way to enjoy healthy eating. Try to plan two meals a week that are meat free. You'll be saving at the register, but also filling your bodies with vegetables that are nutritionally beneficial too. It's a win-win!!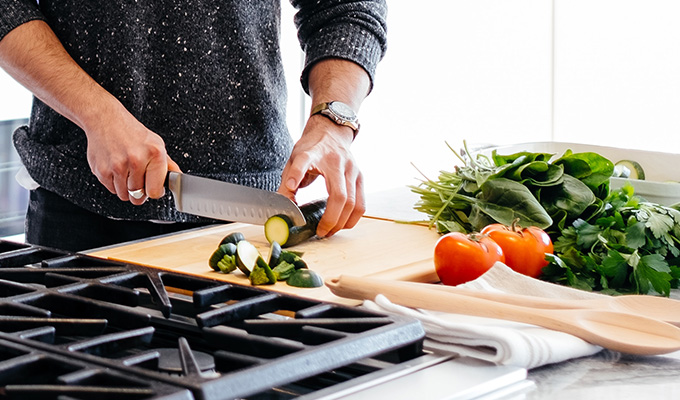 3. Cook at home.
Eating out can get incredibly expensive. We also often don't know what we are filling our bodies with when eating out at a restaurant or café. Try and limit the amount of take-away or eating out during the week. The result? You can control what you're putting into your meals, which is much healthier, and it will leave your wallet fuller at the end of the week.
4. Shop seasonally
There is so much talk about shopping seasonally, but it really does make a difference. Buying in season is usually cheaper as the produce requires less travel time, and therefore lower transport costs. Seasonal produce is also more likely to be cheaper because there is an abundance of it, so markets/supermarkets likely have excess that has a short shelf life. A bonus, the produce usually has better flavour when in season.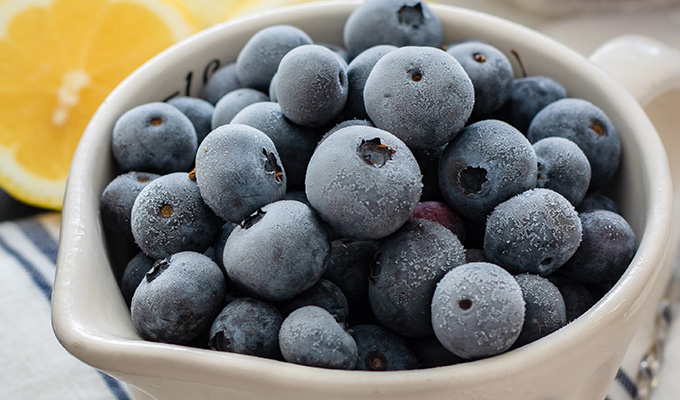 5. Frozen all the way
Frozen foods can often be much cheaper than their fresh counterparts.
Examples of frozen fruits: raspberries, blueberries, strawberries, bananas, mango, pineapple, blackberries, avocado, pomegranate arils, coconut.
Examples of frozen Vegetables: Peas, broccoli, stir fry blends, corn cobs, green beans, cauliflower/broccoli rice, carrots, brussels sprouts, edamame beans.
Frozen fruit and vegetables are fantastic!! And the variety in supermarkets is only getting better. They have excellent nutritional quality because they are snap frozen at their peak, it's even been reported they hold more nutritional value than fresh produce. You also don't have to worry about their shelf life – use them when you need.
6. Make a larger batch and have leftovers.
When cooking a vegetarian meal, make a larger batch and you're able to enjoy it over the following days. The vegetarian meal will be cheaper than a meat option and slightly increasing the ingredients will be a more affordable way to enjoy multiple meals during the week. Doing this will also save you time, as you're not needing to make an additional meal – who doesn't love that?
7. Shop the specials!
When sitting down to plan your meals for the week – take a look at the supermarket's specials for the seven days ahead. Try and select meals that include discounted items or ingredients on special. It will slash your grocery bill significantly. In addition to your meals, choose snacking fruits and vegetables that are on special also. It means you can enjoy healthy eating, but with a more affordable result.
8. Only buy what you'll eat.
There is no point buying six apples or pears, when three of them sit dwindling in the fruit bowl until they are thrown out. Take note of what you and your family actually eat and then buy accordingly.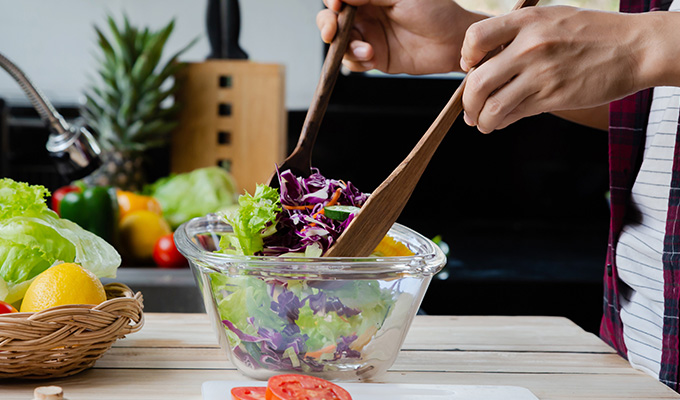 9. Make your own salad mix.
Buying pre-packaged salad mixers or spinach/rocket in packets can be far more expensive than buying the raw or unpackaged alternative. Get home from the shops, wash and dry it and then it's ready to go in the fridge for when you need it during the week.
10. Appreciate less expensive foods.
These are all ways that you can still enjoy healthy eating, but it doesn't come at a very high cost. Try to include some of the above tips in your weekly meal planning and you'll be sure to notice a reduction in your grocery bill at the end of the week.