CLAIRE'S INCREDIBLE 28 BY SAM WOOD TRANSFORMATION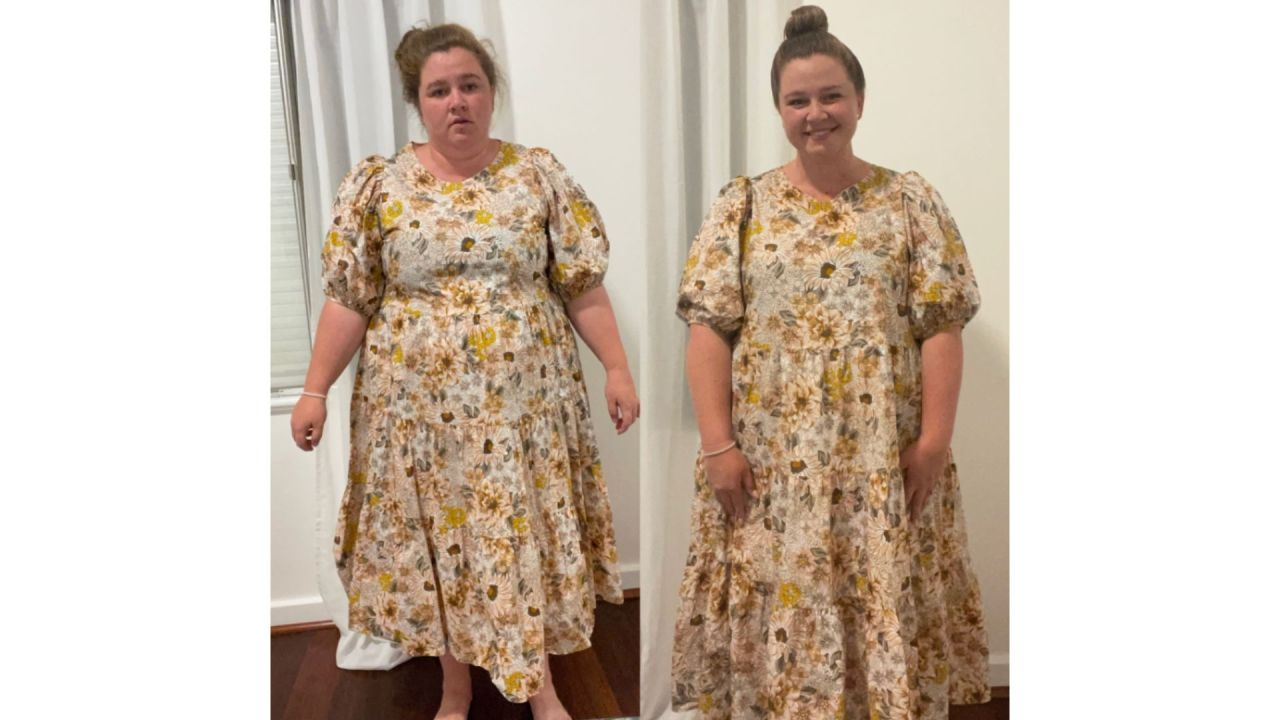 Before and after: With the aim to be the best version of herself for her kids and husband, her journey began. Image: Supplied.
When Claire Chisholm's doctor delivered her some confronting health truths, she knew she had to make changes for not just herself, but her young family.
Her first step was joining the 28 by Sam Wood program, and in just four months, she's lost 25kg and gained her health, her energy and her happiness.
"I put on a lot of weight whilst going through fertility treatments to fall pregnant with my first child," Claire tells Body & Soul, explaining that she continued to gain weight in the years that followed, putting it down to sleep deprivation and caring for two small children.
"I had completely let myself go and was incredibly unhappy," she admits. "I have PCOS and was told by my doctor that if I continued to gain weight, that I would be at risk of developing diabetes. I tried so many times to eat well and exercise but just couldn't commit. My diet was unhealthy and I really wasn't moving my body at all."
"I started eating 28 by Sam Wood meals which had me learning a new way of cooking and experimenting with different food and food combinations than I had in the past. I loved that the program allowed me to switch and change to suit my life, and that I never felt super hungry. I also felt great about feeding my family delicious and healthy meals."
The results are startling. "I have now lost 25kg. I lost 17 kg during the 28 by Sam Wood 8-Week Challenge and have continued to lose weight after. It really is not a diet but a lifestyle change," she says.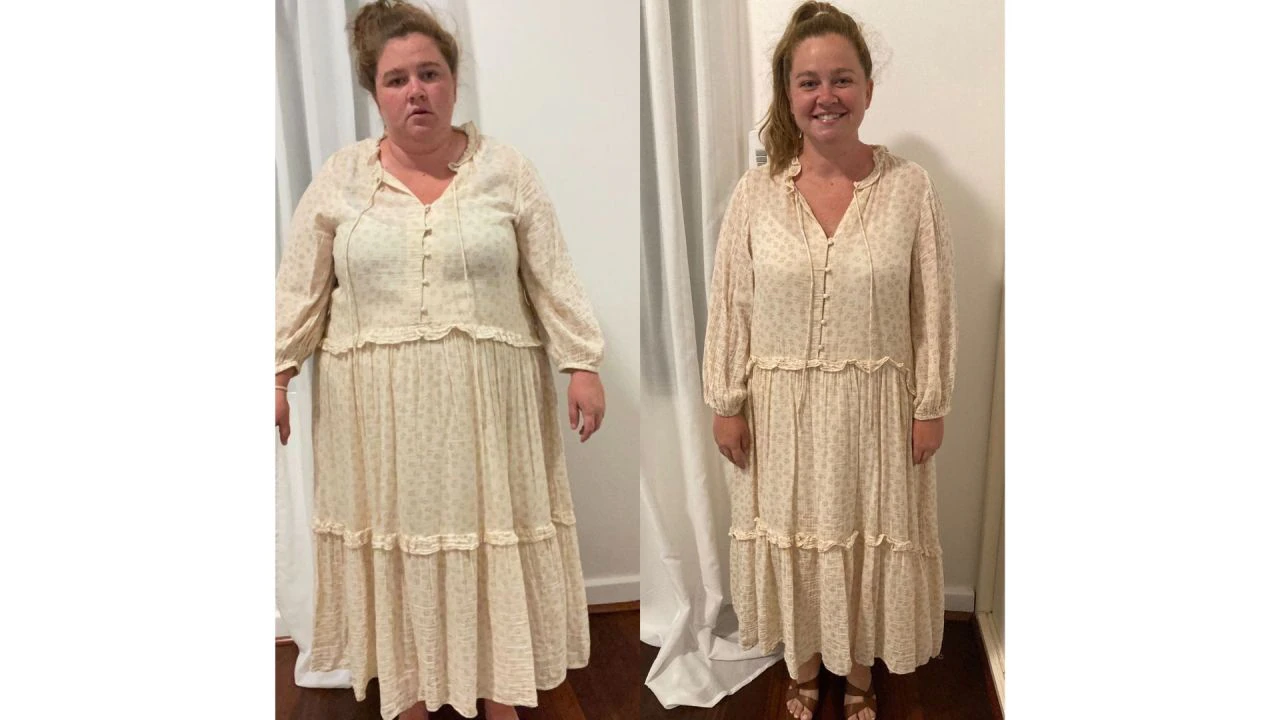 Before and after: "I have now lost 25kg. I lost 17 kg during the 28 by Sam Wood 8-Week Challenge and have continued to lose weight after." Image: Supplied.
Claire's day on a plate
Breakfast: I always have eggs on toast in the morning as I'm often rushing out the door to drop the kids and head to work.
Lunch: Often left overs
Dinner: Always a 28 by Sam Wood meal. Depending on the busyness of my day, I will either cook something I have done before, or experiment with a new meal from the program.
Claire's exercise regimen
Claire says to start, she followed the 28 by Sam Wood 8-Week Challenge guide religiously. "Now I try to do at least three 28-minute workouts a week and have begun running after a long hiatus!"
Lessons learned
"I am capable of doing hard things," Claire says. "It's just about putting in the effort each and every day." She's also made a promise to herself, that her new lifestyle is for life. "I know it will take time and I know that enjoying a piece of birthday cake or going out for dinner with friends is not going to be the thing that stops me from getting to my goal."
For those struggling to stay motivated, she has some great advice. "Get yourself a great community and surround yourself with people who will encourage you to be the best version of yourself."
This article is originally from Body & Soul.