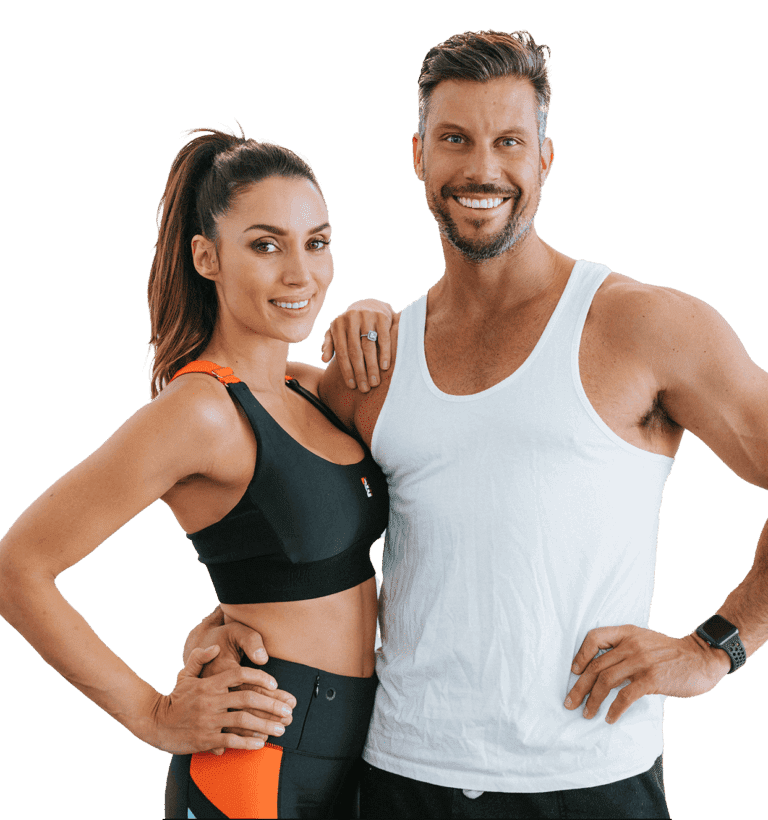 HOW OUR AT HOME HIIT WORKS
HIIT stands for High-Intensity Interval Training and there's a good reason everybody's talking about it: HIIT works! The best HIIT workouts involve several rounds of a sustained burst of high-intensity exercise followed by a shorter, low-intensity recovery period. This workout style has been Sam's favourite go-to for getting fast results for his PT clients, and it's now a big part of his online home workouts inside the 28 program, enjoyed by over 400,000 people… and counting!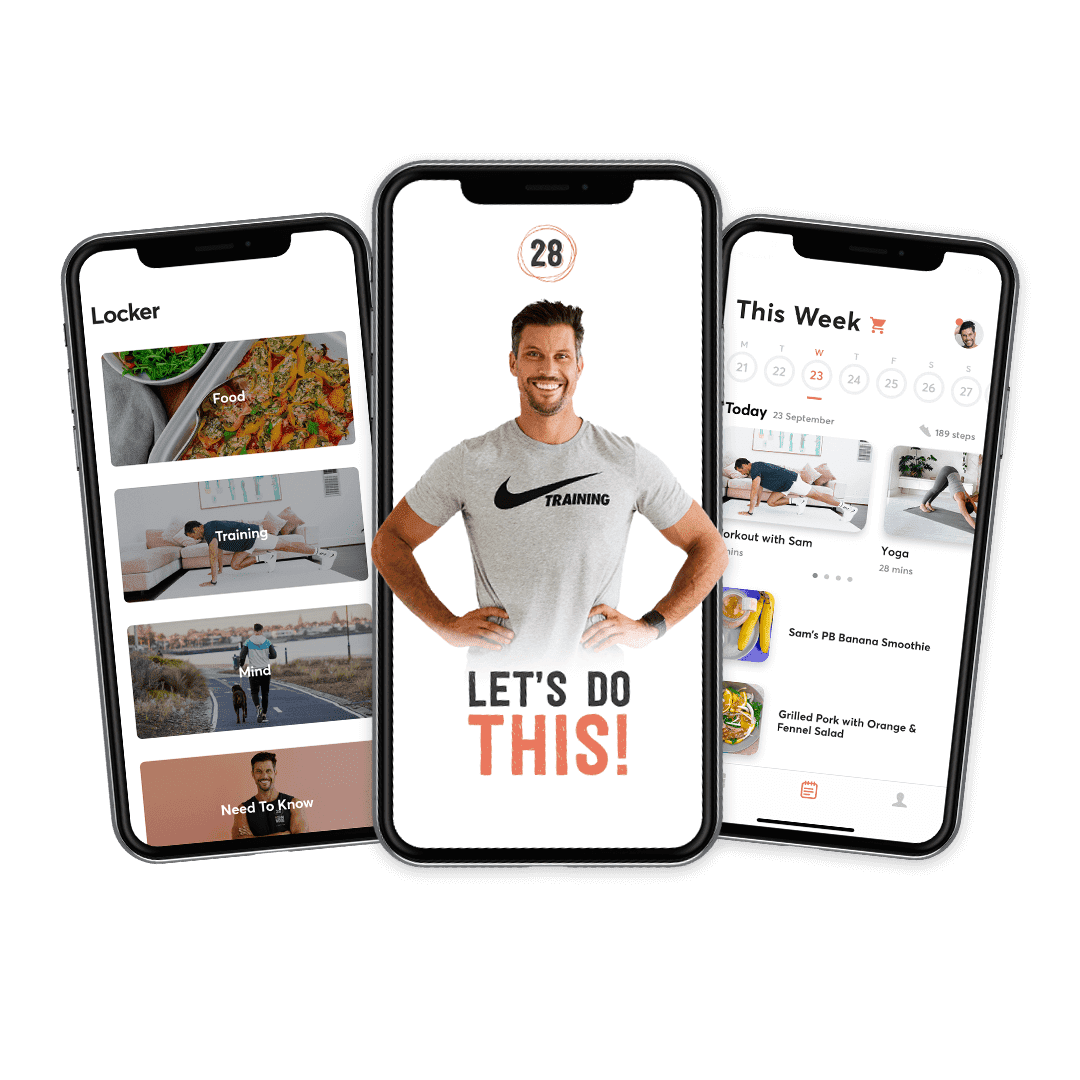 Join Australia's #1 at home program and use the app to unlock UNLIMITED HIIT workouts to burn fat & tone your entire body!
Join Sam for a 28-minute workout – all you need is your phone
Our dynamic workouts are suitable for all fitness levels and are designed to get you results, FAST.
When you join the 28 program you will gain unlimited access to strength, Quick HIIT, Pilates & yoga workouts.
Online Australian support crew to answer your questions, 7 days a week.
It's less than $2 per day on a monthly subscription. No contracts
When you join 28's online program you will have UNLIMITED access to a range of strength and cardio workouts options, including yoga, Pilates, barre, 10 minute quick HIIT classes, & 'learn how to run' tutorials too!
Meet Your HIIT Trainer, Sam
Father and husband, on a mission to help people move more, eat better and make a positive change to their lives. With over 21 years of experience as a personal trainer, Sam knows what works to help people get results.
Sam Wood, Australia's leading personal trainer, has over 21 years experience as a personal trainer and is recognised as one of Australia's leading experts and media commentators in the health & fitness industry. Sam is the founder and personal trainer of 28, Australia's #1 home fitness and nutrition program, which has helped over 500,000 people get results from the comfort of their own homes.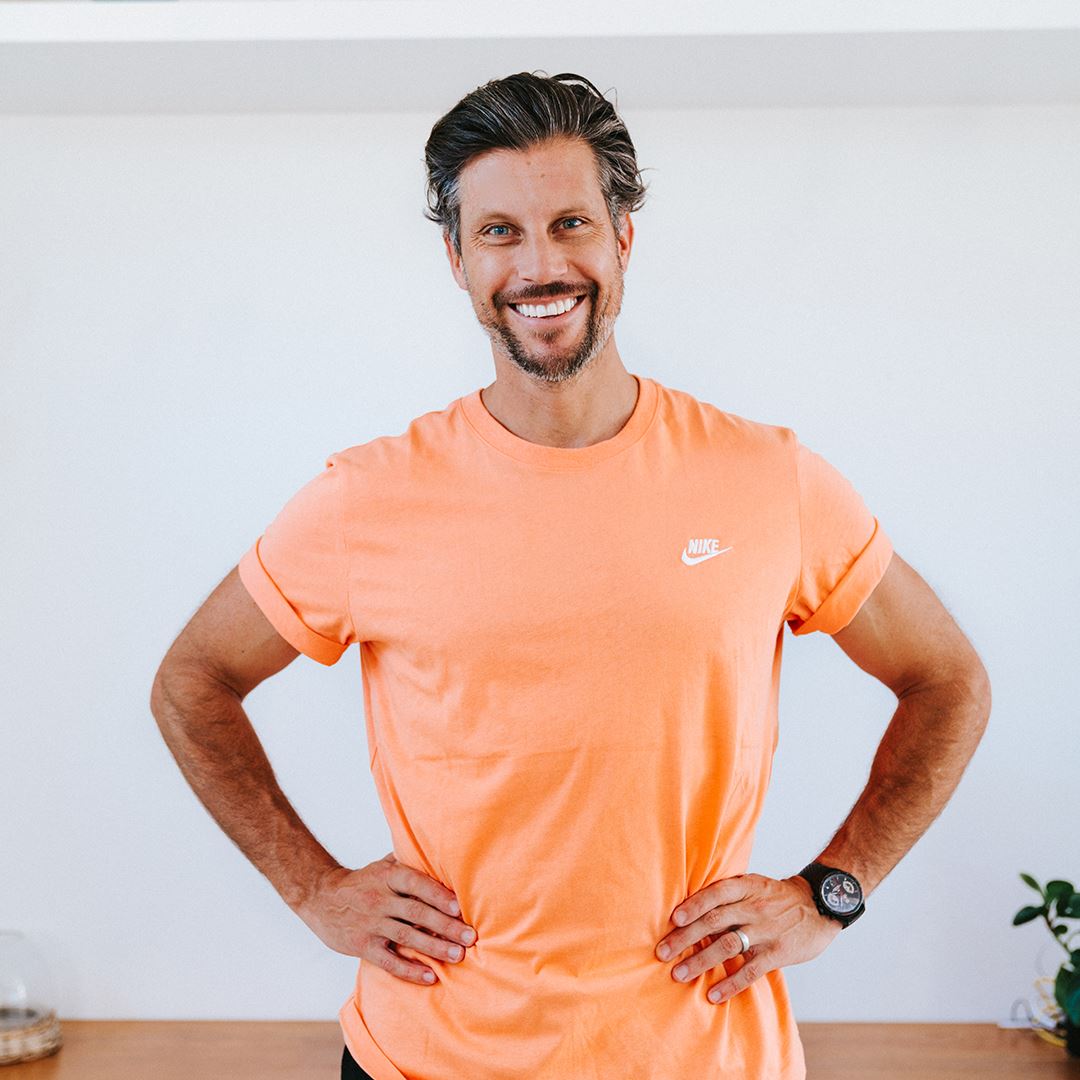 What level of fitness do you need for HIIT with Sam?
Everyone can do HIIT, no matter what age or fitness stage you're at. When you join, you simply select your current fitness level, and Sam will take over from there, increasing your strength and endurance with every HIIT session.
Rookie: Perfect for beginners. You'll do 20-seconds on, then 40 seconds off, and the workout only takes a total of 28 minutes.
Player: Great if you're not a complete beginner but you want to ease into it. 30-seconds working, then 30 seconds rest.
Hot Shot: For people with a reasonable level of fitness. 40 seconds on, 20 seconds rest, for a total of 28 minutes.
Champ: My personal favourite, this is an intense workout with challenging moves that will test you. 50 seconds on, followed by 10 second rest intervals, for a total of 28 minutes.
Maniac: Not for the faint hearted! A 28 minute HIIT workout with zero breaks.
Why include HIIT in your weekly workouts?
After 20 years as a personal trainer, Sam has seen first hand that the best fitness results come when you challenge yourself with 28 minutes of HIIT at home, at least 4 times a week.
HIIT is proven to deliver fast, effective results for all fitness levels
Builds strength, burns fat, and tones your entire body
Regular HIIT improves your energy levels and increases your cardiovascular fitness
Workouts are easy to customise for low impact, or to target specific body areas (it's all in your app!).
When your fitness improves, just increase the workout intensity, so you'll continue to see great results!
Australia's #1 fitness app gets results!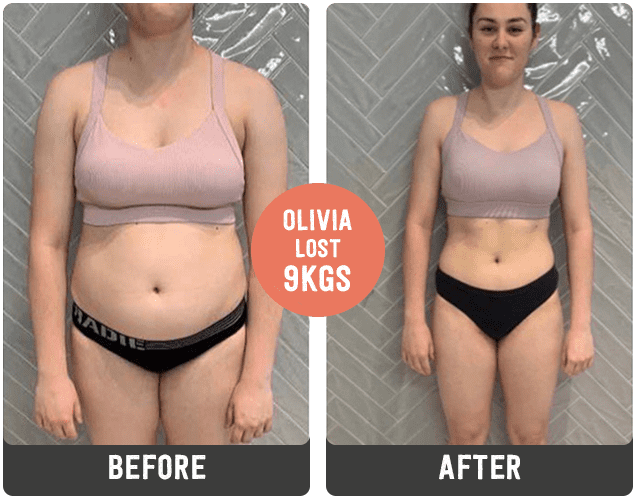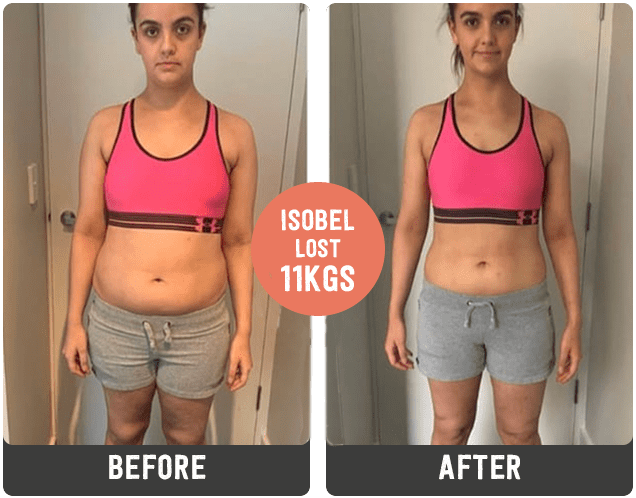 It's less than $2 per day on a monthly subscription. No contracts

Need More Help?

FAQs
Got a question? Drop us a line and we'll get back to you ASAP
[simple_contact_form]