With Halloween just around the corner, we've given some of our normal 28 recipes a fiendish twist so you have lots of healthy Halloween recipe ideas to try this year! The best part is that these Halloween recipes are both a treat and a trick because… your kids will never guess these spooky specials are actually good for them!
Here are some healthy Halloween party recipes for kids that'll keep them entertained!
These are definitely a treat! Decorate these peanut butter and chocolate doughnuts with your favourite spooky accessories.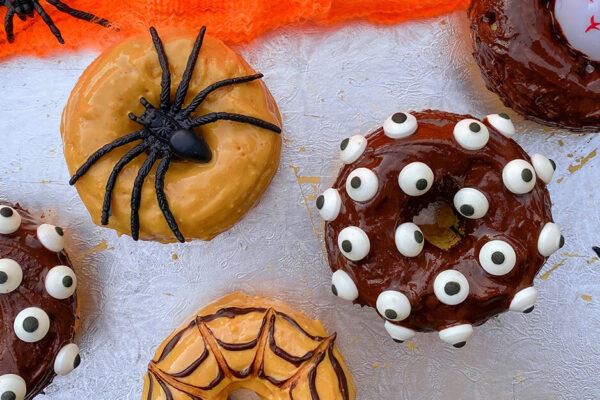 Dark Chocolate Peanut Butter Doughnuts Recipe (refined sugar-free!)
These refined-sugar-free doughnuts are a tasty snack or treat for the kids, and they're ready in 30 minutes. Plus, if you're watching your weight you can swap the coconut sugar with natural monk fruit (or stevia) sweetener which keeps all the sweetness, but reduces the calories per serve.
Get the full recipe
Try this delightfully devilish devilled eggs recipe!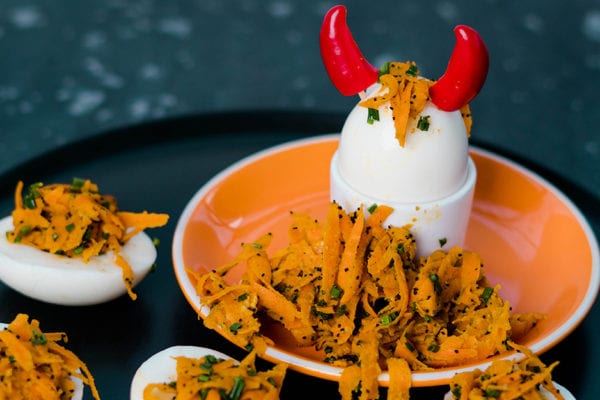 Devilled Eggs
What better halloween snack than some devilled eggs, the name already says it all. And they're ready to serve in 20 minutes or less!
Monster Pizza Recipe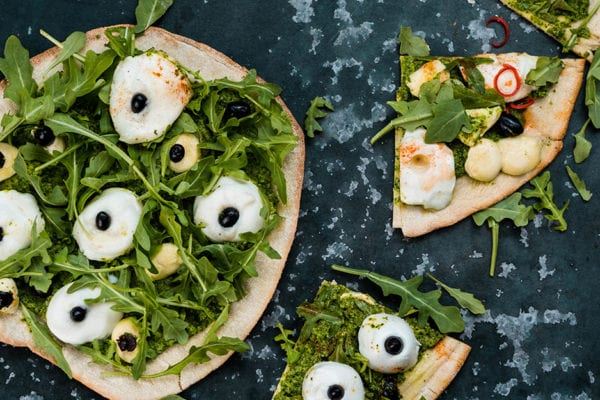 Monster Pizza
Everyone loves pizza, especially when it's a monster pizza that's actually good for you!
Forbidden Apples Recipe
It's spooky how easy these fun Halloween snacks are to prepare!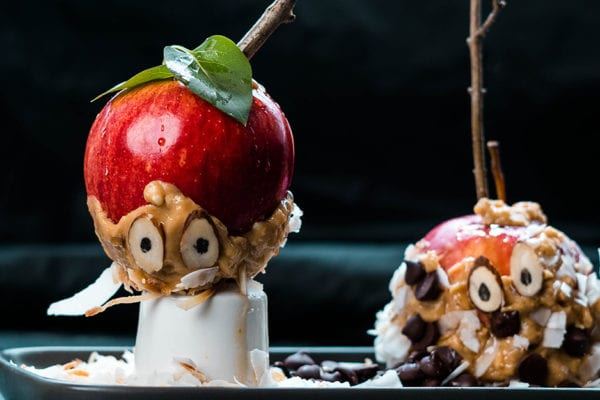 Forbidden Fruits
If you're looking for a spooky and healthy treat to serve the kids this Halloween, you've come to the right place!
Not-So-Bat-For-You Cookies Recipe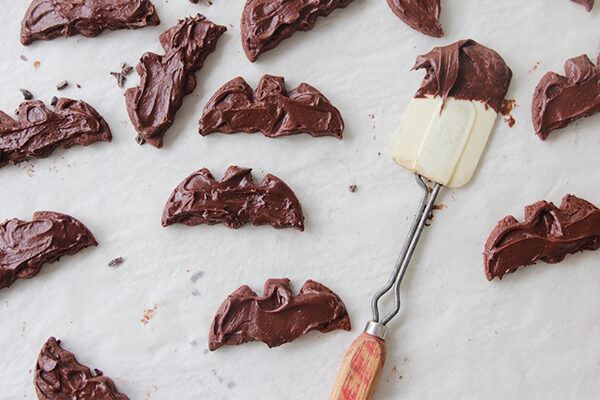 Not-So-Bat-For-You Cookies
Although these cookies are shaped as bats, there's nothing scary about what's inside! We've ditched the artificial colours, flavourings and bucket-loads of sugar that usually come with halloween treats for good, wholesome ingredients.
Get the full recipe
The kids will go nuts for this 'Nutty Teeth' Halloween snack!
These Nutty Teeth afternoon tea snacks combine apples with nutritious nut butter to provide a delicious snack that the kids will love to help prepare!
'Nutty Teeth' Healthy Snack Recipe – by I Quit Sugar
These nutty teeth offer a quick BITE on-the-run for a fun Halloween lunchbox snack for kids.
Get the full recipe
---
Read on for more quick & easy Halloween recipes!
---
Snez's Stuffed Jack-O-Lanterns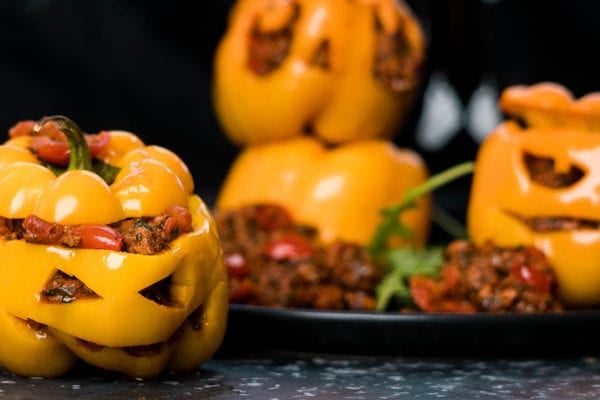 Snez's Stuffed Jack-O-Lanterns
Fun, tasty and healthy. Snez loves making these for a spooky Halloween family dinner.
Freakily fructose-free bundt cake
This makes a great Healthy Halloween party cake. You'll see we've applied our dark chocolate icing to look "monster messy" but, if you've got the time and the creative inclination, you could finely drizzle the dark chocolate over the top of the cake to create spooky little spiderwebs. If you do, we'd love you to share your version on our Instagram page, just tag your creations #28bysamwood to let Sam know!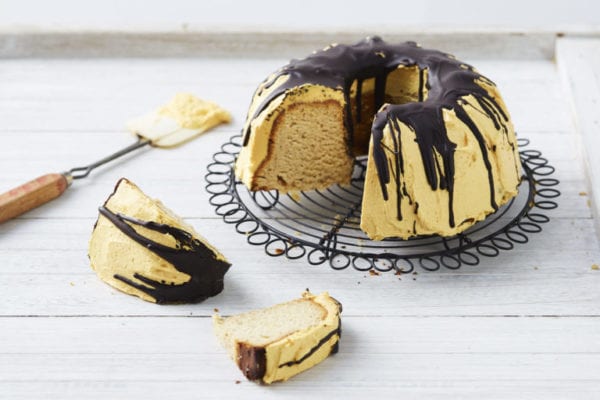 Healthy Halloween Bundt Cake – Refined Sugar Free!
With a delicious pumpkin cream cheese icing and moist vanilla sponge, it's seriously spooky how good refined-sugar-free can taste. Happy Halloween!
Note: This should be a VERY occasional treat. Although this cake recipe is low-fructose each slice contains just over 1 teaspoon of natural sweetener per serve… so it won't be a trick or treat surprise if you find this Halloween cake scarily moreish!
Here's a healthy Halloween dessert for the monster master chefs amongst us!
At 28, our healthy recipes are designed to be fast, simple and delicious. Of course, if you feel up to the challenge of spending a little more time on your preparation and plating, you can turn our popular healthy chocolate mousse recipe into something truly spectacular. So if you want to say RIP to the basics, and hello to a hellaciously impressive dessert, why not give this fun chocolate graveyard mousse recipe a go?
Chocolate 'Graveyard Mousse' Recipe – from I Quit Sugar
This fun Halloween recipe is refined sugar-free and a perfect way to satisfy the kids with a sweet n spooky treat.
Get the full recipe
P.S. Don't forget to share and tag your creations @28bysamwood or tag #28bysamwood – one of the best parts of our job here is seeing what amazing things our 28ers can do with a little support and inspiration!
Ready for a fitter, healthier you?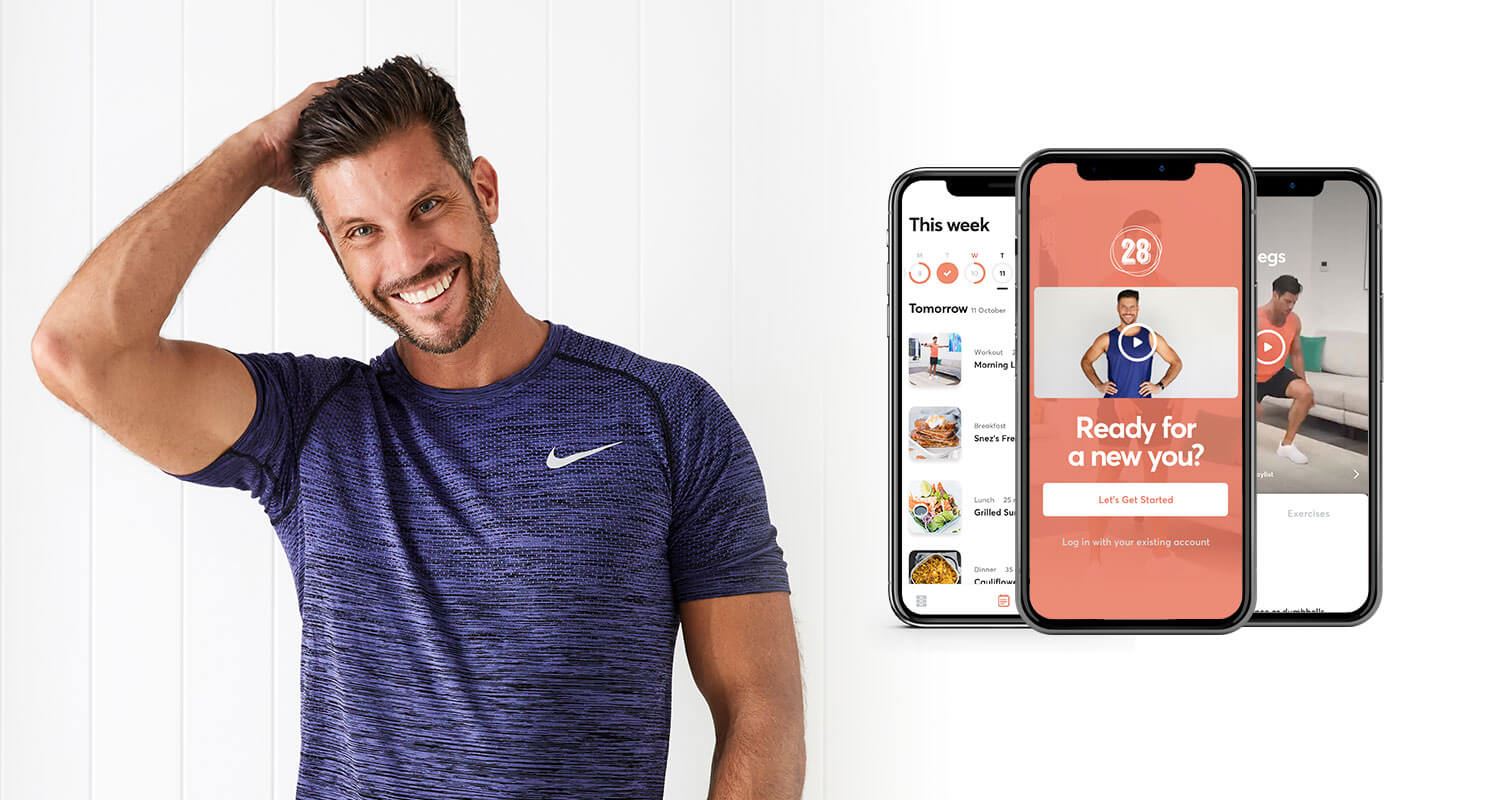 Need More Help?

FAQs
Got a question? Drop us a line and we'll get back to you ASAP
[simple_contact_form]
---
DO YOU LOVE SNACKS?
Check out my favourite 28 sugar-free snack recipes
---