A snack isn't a bad thing, you just need the right kind of snack to power you through the rest of the afternoon, that isn't packed full of refined sugars and other unhealthy processed ingredients. So, step away from the cookie jar and ignore those overpriced store-bought protein balls. Here's 28 quick and easy healthy snacks you can make at home, that will hit the spot.
Try these sweet low-sugar & no-sugar snack recipes
Most people just reach for a packaged snack because it claims to be healthy but, the truth is that lots of store-bought snacks aren't very healthy at all! It can be really hard to look at the side of a snack packet and decipher all the marketing jargon to know if it's going to be good for you, so our best suggestion is to make some easy sugar-free healthy snacks at home, and pack them in your lunch box so you never fall victim to 3.30itis again! So, ignore those overpriced store-bought protein balls and set aside a little bit of time on your Sunday night to whip up some of these refined sugar-free (but totally delicious) healthy snacks. Trust me, you'll wonder why you didn't do it sooner!
#28. Gut Loving' Raspberry Chia Pot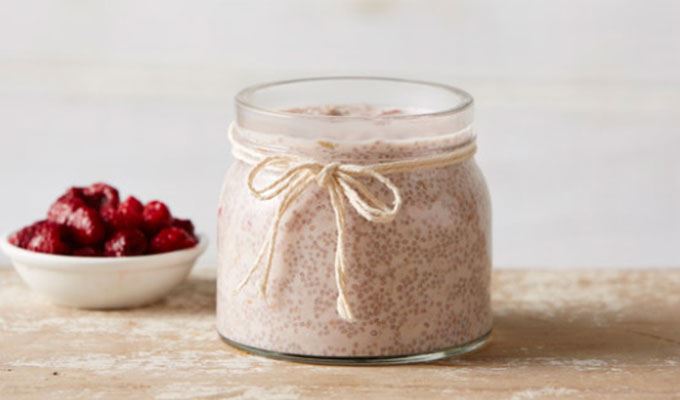 Get your daily dose of good gut health with this delicious Raspberry Chia Pot snack. It's hard to believe those tiny chia seeds can have so many benefits, but they pack a powerful nutritional punch. Chia seeds are an awesome vegetarian source of protein as well as omega-3 fatty acids and antioxidants and they also contain iron, calcium and fibre, plus they are known for doing wonders for your gut. You can have this as a snack, but it's also a great healthy breakfast too!
#27. Sweet Potato Brownies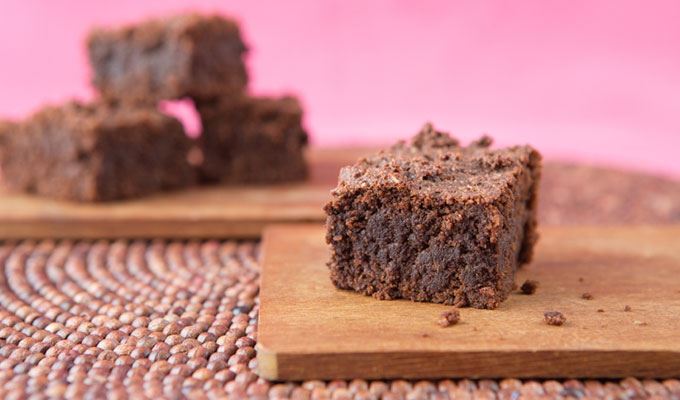 I'm a big fan of squeezing veggies into every meal, and with these Sweet Potato Brownies I promise – you won't even know they're in there! These healthy snacks are made in the slow cooker, which makes them extra gooey and fudgy (just like all good brownies should be!).
#26. Mashed Sweet Potato Power Balls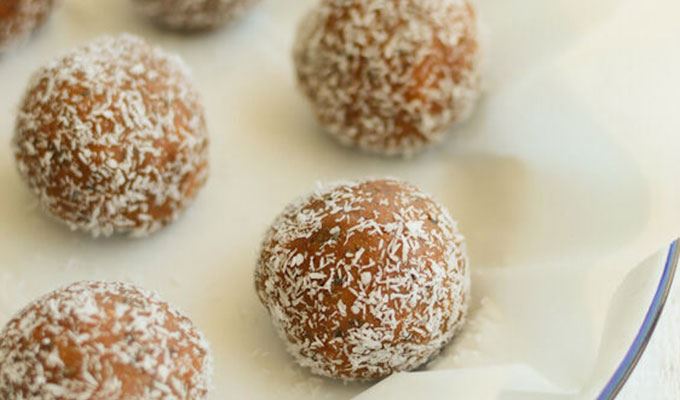 ---
These healthy little Power Balls will not only give you a feeling of satiety but they'll also give you a delicious energy boost to tackle your busy afternoon ahead.
#25. Choc Chickpea Biscuits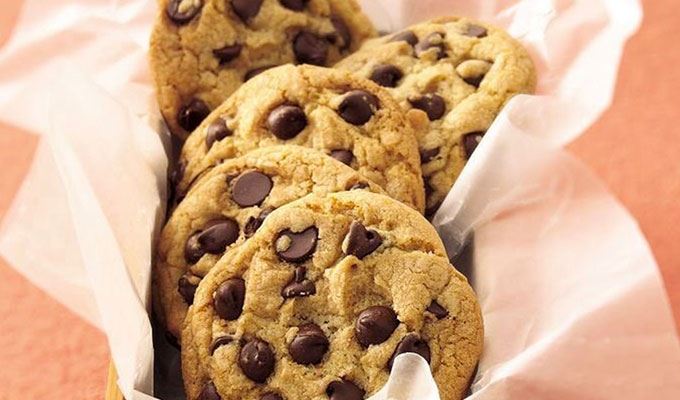 Chickpeas in a biscuit? Yep, you heard correctly! Although it sounds like an odd mix, these are a delicious way to get a protein and fibre hit. Chocolatey and chewy on the inside, these Choc Chickpea Biscuits are the perfect healthy snack when you're after something sweet.
#24. Chai-Spiced Banana Bread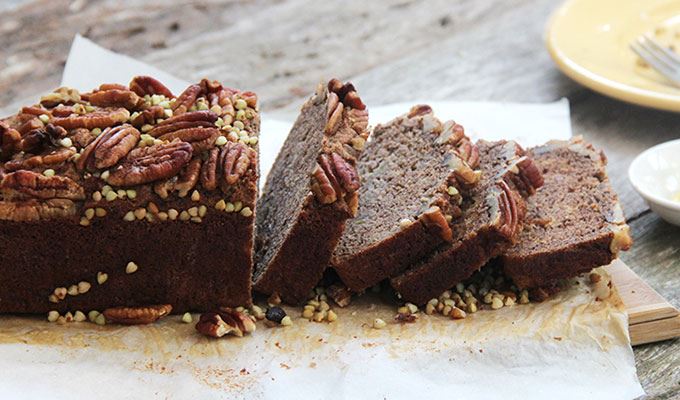 Did you know that traditional banana bread recipes can contain around 11 teaspoons of sugar per serve? Our sugar-free Chai-Spiced Banana Bread gets its natural sweetness from the bananas, no added sugar required. So it's not only totally delicious, it's good for you too.
#23. Healthy Banana Bread Muggin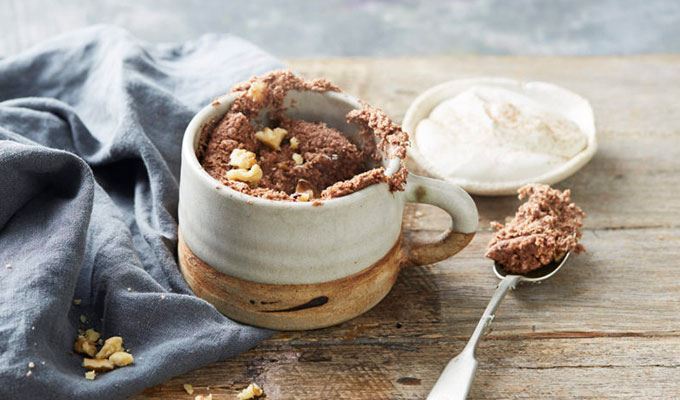 All you need is 4 minutes to whip this Banana Bread Muggin together, so it's perfect if you're strapped for time but craving something on the sweet side.
#22. Sugar-Free Reese's Peanut Butter Cups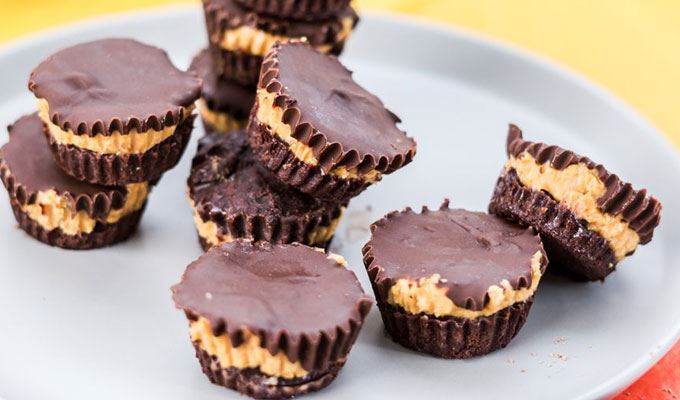 Just like the commercial ones, but without the nasty added sugars so these Sugar Free Reese's Peanut Butter Cups are way better than the original! Eat these straight from the fridge as they won't last at room temperature.
#21. Sam's Snickery Caramel Bar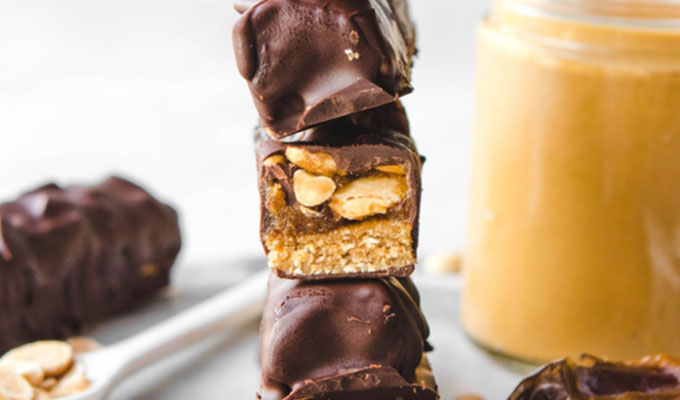 As a self-confessed sweet tooth, my Snickery Caramel Bar ticks all the boxes. With gooey caramel sauce, peanut chunks, dark chocolate and sea salt I'll admit, it's hard to stop at just one!
#20. Peanut Butter Protein Bites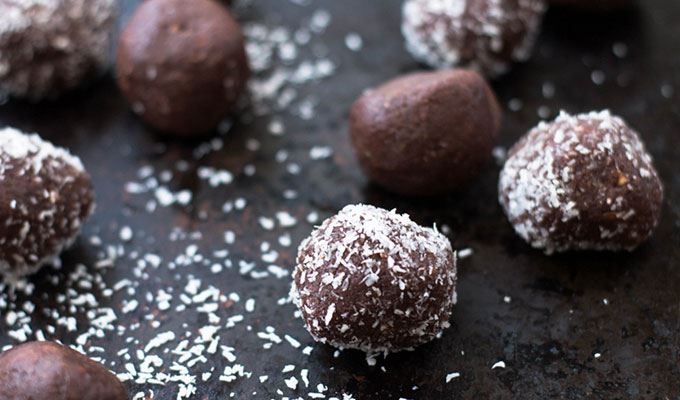 These Peanut Butter Protein Bites are perfect for when you're on the go or simply craving a hit of peanut butter goodness. An added bonus is these will only take you a few minutes to whip up (just keep them stored in the fridge).
#19. Healthy Tam Tims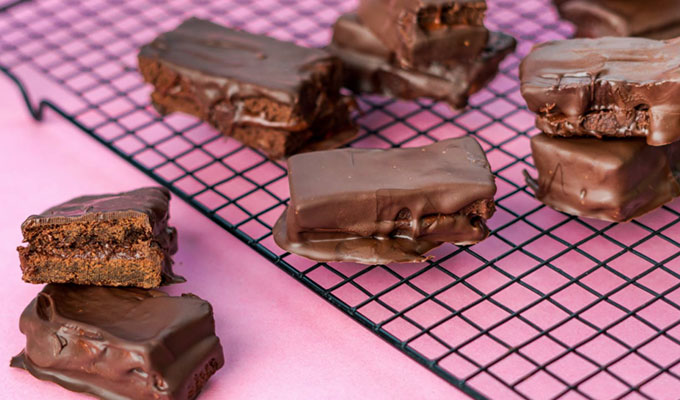 Another take on a classic favourite, these Healthy Tam Tims will hit the spot just like the originals but without a side of guilt. And yes you can sip your tea through these ones too!
#18. Gluten-Free Jam Donut Muffins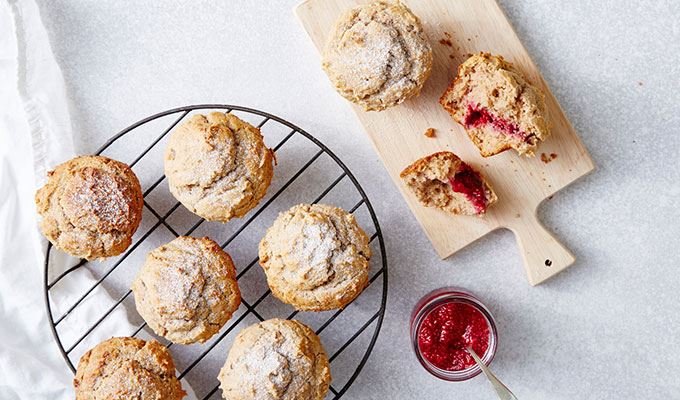 These soft Jam Donut Muffins use gluten-free flour with plenty of cinnamon for flavour. They're then stuffed with Raspberry Chia Jam to give you a healthy hit of fibre and finished with a dusting of coconut flour to make the healthiest jam doughnut you'll ever eat!
#17. Sugar-Free Nut-Ella Scrolls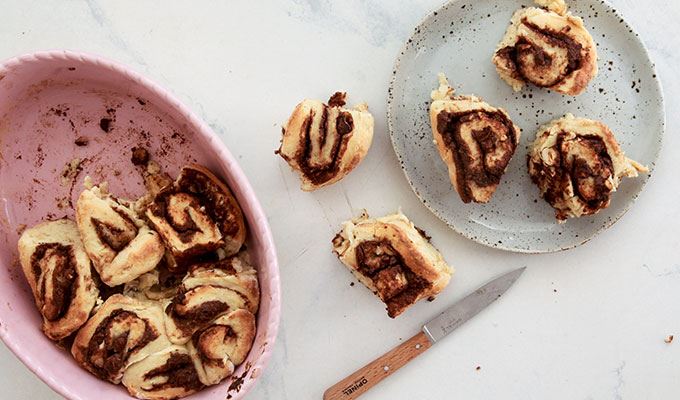 The processed store-bought version are packed full of refined sugar, but these Sugar-Free Nut-Ella Scrolls are the healthier gluten-free and dairy-free alternative that will fool even the biggest sceptics.
#16. Beetroot Red Velvet Cupcakes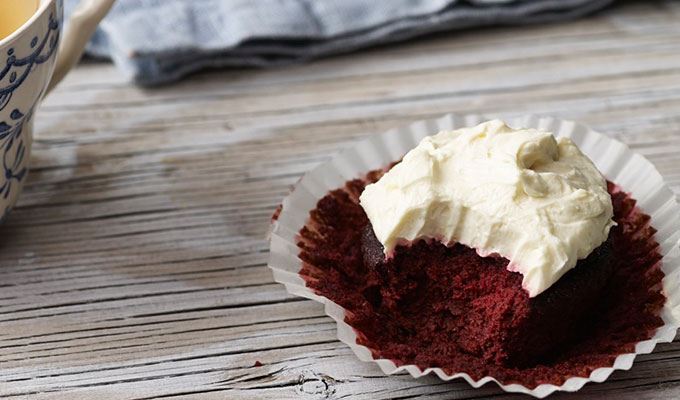 We've taken this usually decadent dessert and given it a healthy twist to make it the ultimate 3pm pick me up. These Beetroot Red Velvet Cupcakes are made in just three easy steps.
#15. Coconut Raspberry Fudge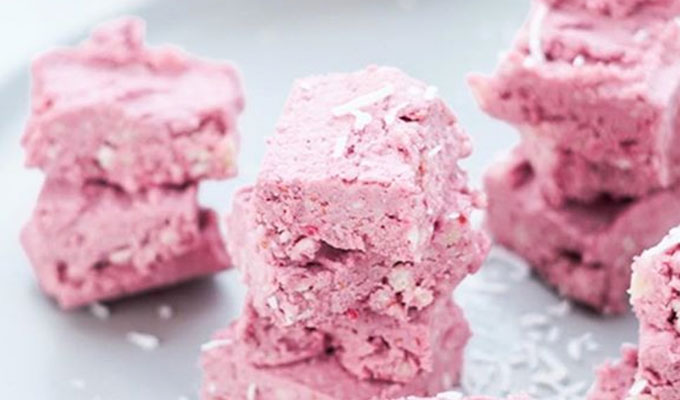 If a healthy sweet treat is what you're after, make this Coconut Raspberry Fudge your go-to. Made with fresh raspberries which are rich in antioxidants and with a delicious flavour of coconut and cashew butter, these are a great one to keep in the fridge for when you need a healthy bite.
#14. Paleo Spirulina & Sesame Balls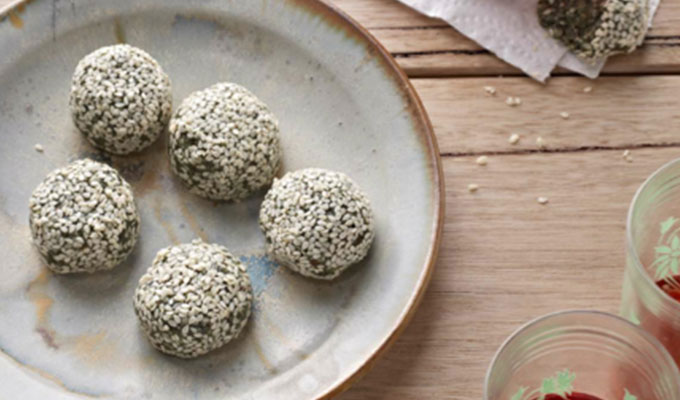 Get your daily dose of healthy nuts and seeds with these paleo-friendly, dairy-free and gluten-free. Trust me, they tick all the boxes for a healthy snack!
#13. Popcorn and Almond Crunch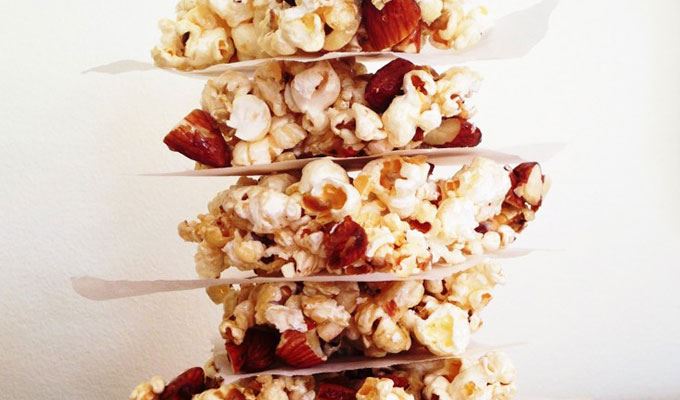 This Popcorn and Almond Crunch will be a hit with both you and your kids! I love this totally simple but delicious snack that's made with just four ingredients. Note this recipe is refined sugar-free, but still has a cup of rice malt syrup in the recipe, so it really should be limited to a very occasional treat!
#12. Quick & Easy 'Activated' Nuts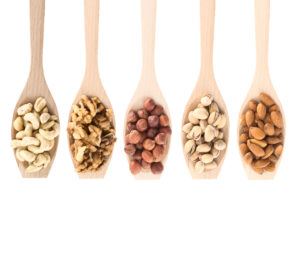 At 28, we always love boosting our recipes with a little extra nutritional value whenever and wherever possible. So with this activated nuts recipe, you'll have some crunchy, slightly-salty goodness to chew on, as well as being naturally more digestible than regular nuts, thanks to the overnight soaking process.
#11. Lemon Protein Bliss Balls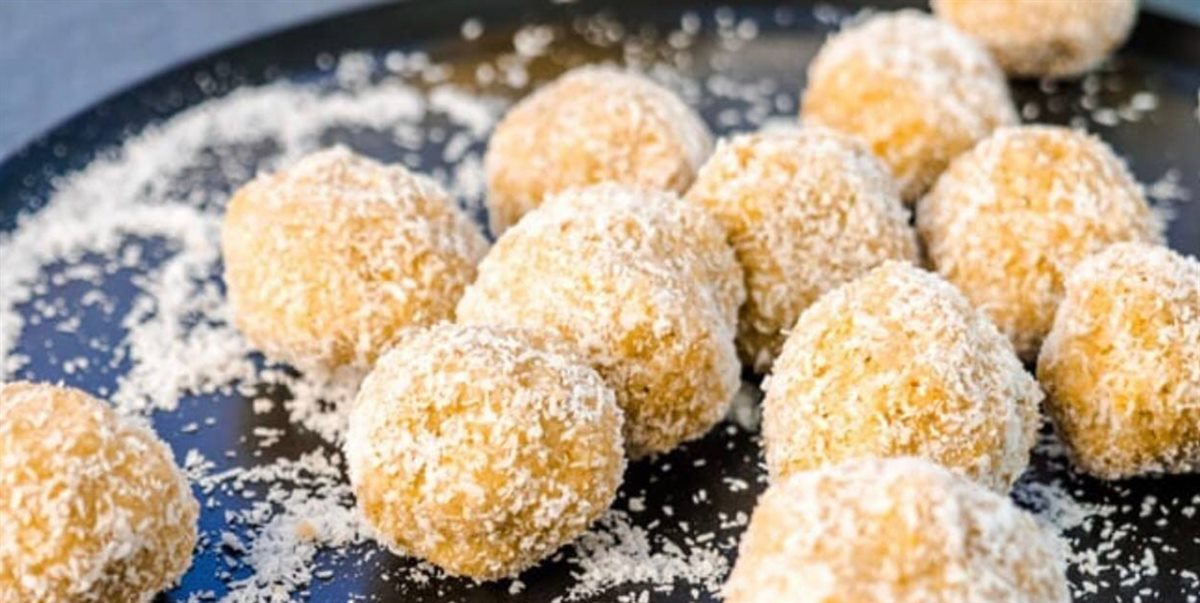 This is a healthy snack recipe that is pregnancy safe, and would also be great for vegetarians and vegans looking for a protein boost with their afternoon snack. Whip up a batch of these tasty lemon protein balls, and stash them in your fridge to nibble on when the mid-afternoon munchies hit.
---
Keep on reading for my top 10 healthy, sugar-free savoury snack recipes
---
Sugar-free savoury snacks you can make at home
#10. Kale Chips
Super low in calories and packed with protein and fibre, kale is called a superfood for good reason! Enjoy Kale's health benefits and satisfy your savoury snack cravings with these Kale Chips, a no-fuss snack with just three ingredients.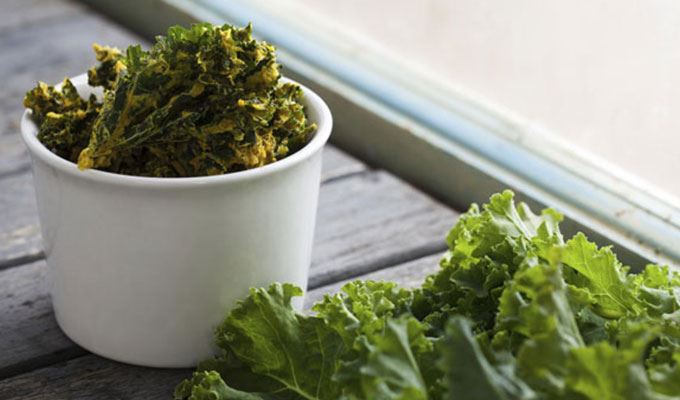 #9. Hawaiian Pizza Muffins
Whether you're putting these Hawaiian Pizza Muffins in your lunchbox or your kids, they're sure to please. This is another freezer-friendly snack that will keep well frozen.
#8. Savoury Zucchini & Cheese Brownie
Get more green in your routine with these gluten-free Savoury Zucchini & Cheese Brownies. Packed with spinach and zucchini, these are a great one to keep in your freezer and whip out for a quick healthy snack.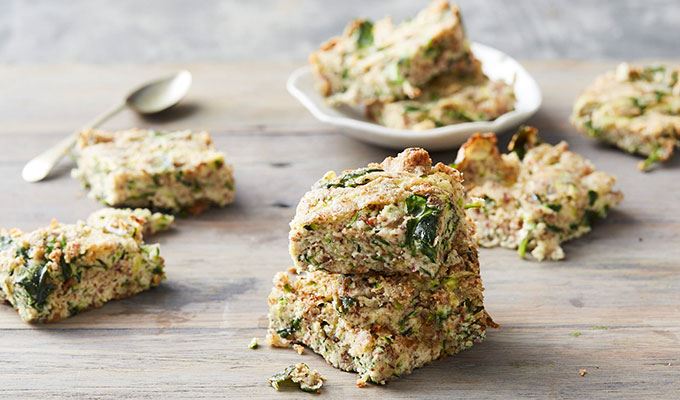 #7. Super Speedy Guacamole
It's always guac-o'clock in my books, and this Super Speedy Guacamole always satisfies my afternoon snack cravings for something creamy and filling. Avocados are loaded with good fats which help you burn fat and help keep you fuller for longer, so this is the perfect snack to have as a dip with veggie sticks if you're feeling especially hungry.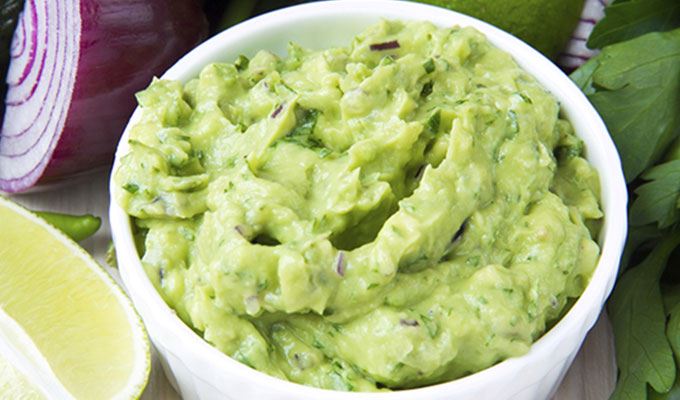 #6. Pork & Fennel Sausage Rolls
If you're looking for something a little more substantial, you can't go past these hearty Pork and Fennel Sausage Rolls. The best news is these sausage rolls are totally easy to make and are freezer friendly.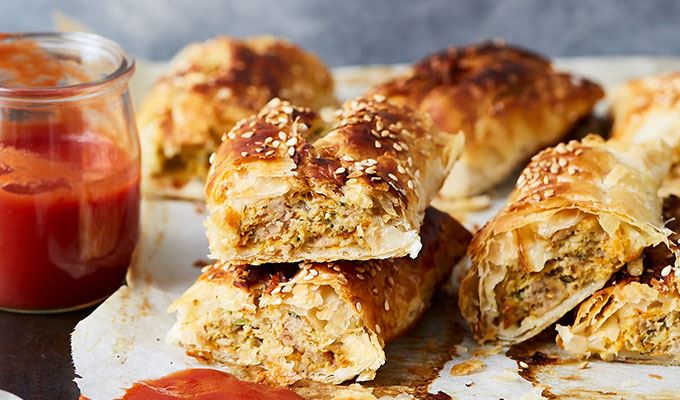 #5. Savoury Sweet Potato Slice
Keep this one in the freezer for when hunger strikes. Packed with zucchini and sweet potato, this Savoury Sweet Potato Slice help increase your veggie intake for the day while the sweet potato will help give you a feeling of satiety.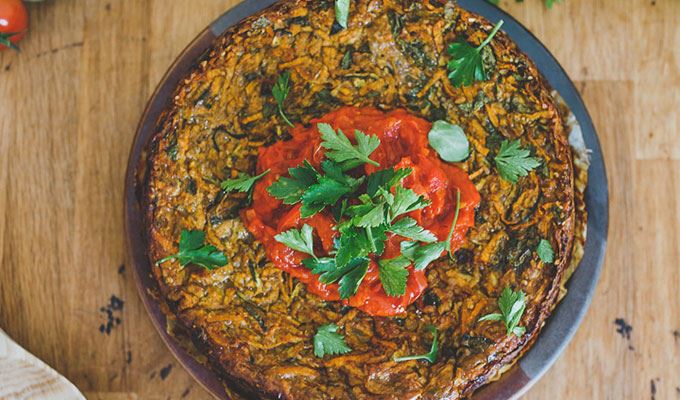 #4. Cheesy Garlic Bread Muffins
With oozy cheese and garlic bread stuffing, you can't go wrong with these Cheesy Garlic Bread Muffins. These ones are designed to use up your pantry and fridge staples, and anything you might have already in the kitchen, so have a look and see if you can make them right away!
#3. Spicy Activated Nuts
Need to add a little spice in your life? These Spicy Activated Nuts will provide you with just that, along with a good dose of protein and healthy fats.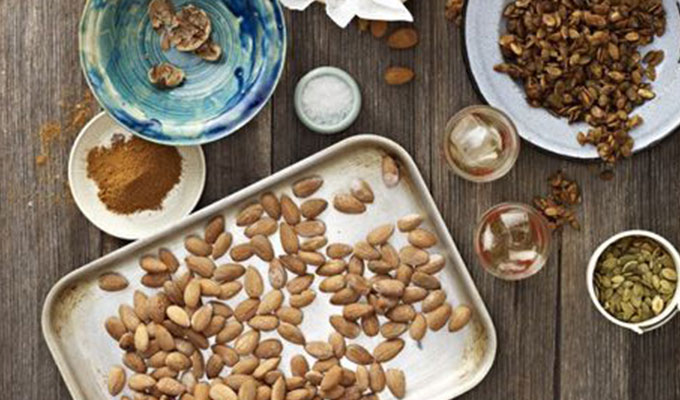 #2. Lemon Zest & Thyme Hazelnuts
These Lemon Zest & Thyme Hazelnuts are an awesome snack when you're looking for something on the savoury side. Hazelnuts are packed full of nutrients with a high content of protein, fat, vitamins and minerals, so as well as satisfying your salty cravings this snack will also give you a healthy nutrient boost.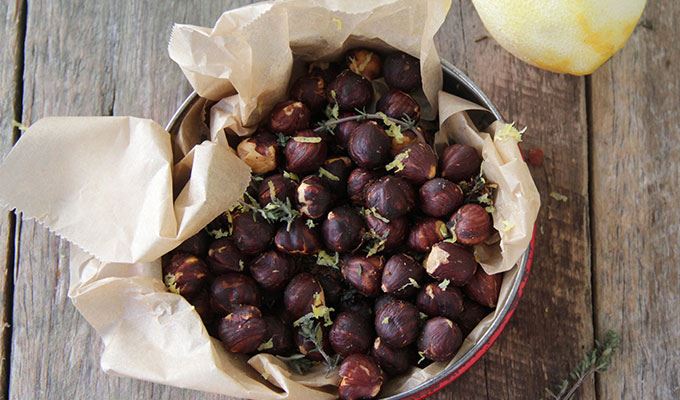 #1. Tempeh and Brown Rice Balls
A vegetarian crowd-pleaser, these Tempeh and Brown Rice Balls will convert even the biggest of meat lovers. These rice balls are baked (not fried) and are lightly spiced to make the ultimate afternoon snack to keep your energy up until dinner.