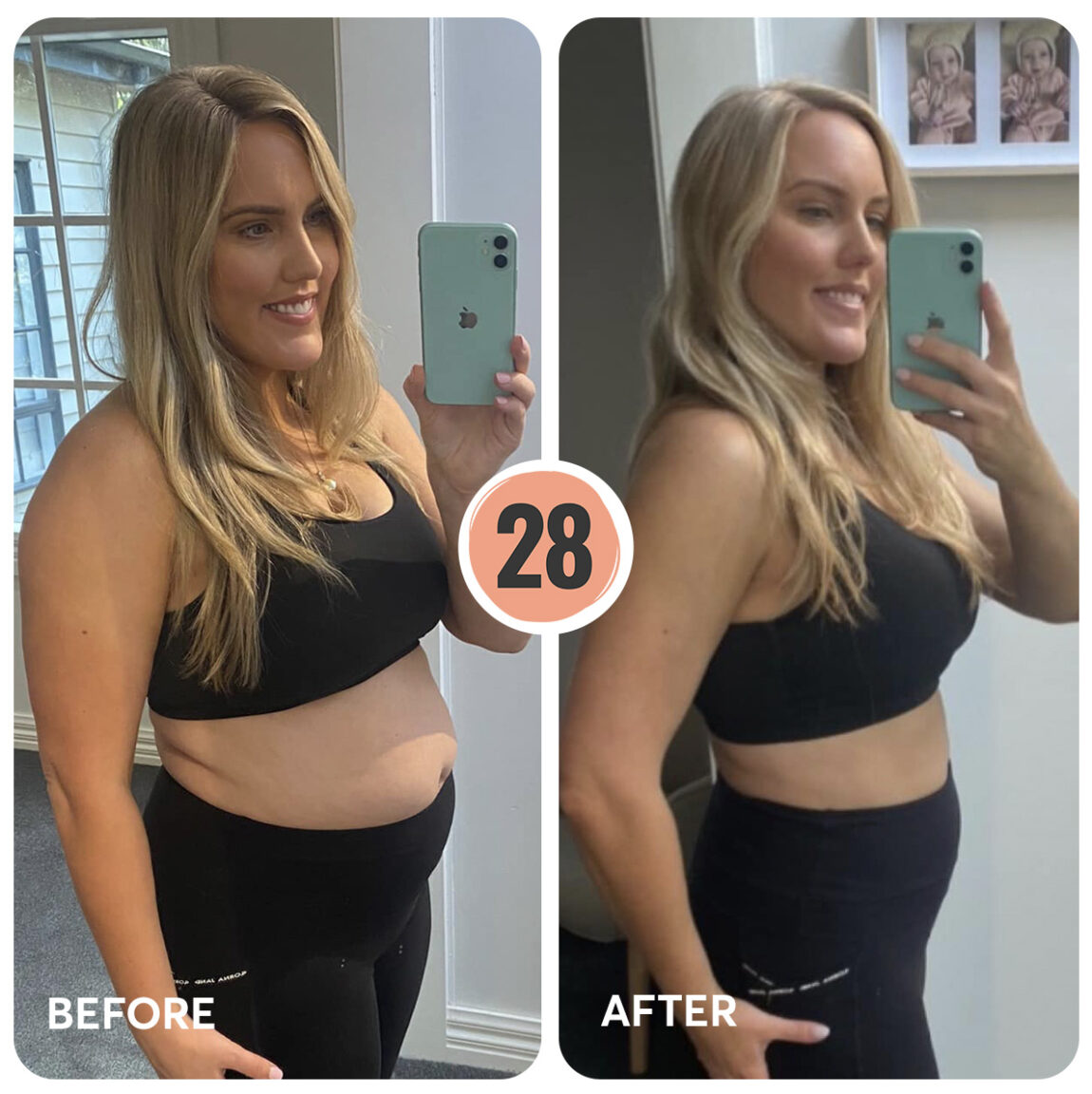 Aimee's Journey
Aimee Staniland had lived a healthy lifestyle her entire life. But after turning to fertility medications to conceive, the 36-year-old struggled with her weight. Here's how she turned it around.
A nurse from Kallista in Victoria, Aimee says she's shed 21kg after turning to 28 by Sam Wood to lose the kilos she gained trying to fall pregnant, and those she'd earned carrying her baby girls.
Through the program, she's developed an easy-to-follow workout regimen and diet that keeps her on the straight and narrow, and looking and feeling her best.
She tells Body+Soul, "I know for me and many other people out there mid-week is easier to stay on track, then the weekend comes and you feel like taking the easy option and getting take away and having a drink.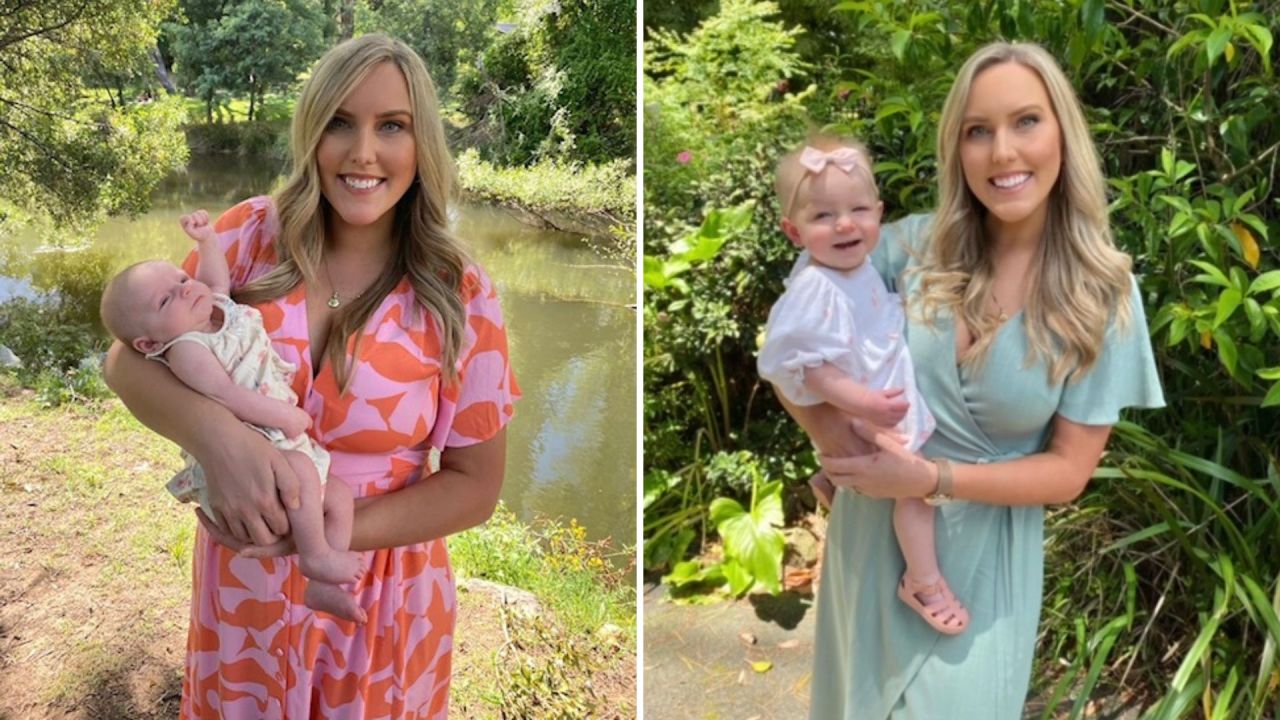 "To help stay on track I tend to pick more fun/exciting meals for the weekend, for example, pizza, burgers, loaded nachos, tacos or curry. I never feel like I'm missing out as the food is so delicious and easy, plus my husband enjoys the food which makes life easier."
While chips, chocolate and ice cream are her downfall – ours too! – she says making sure she consumed enough protein, portion control, cutting down alcohol and snacking after dinner were all crucial to her weight-loss.
"I have always been a pretty healthy person and have enjoyed exercise my whole life," she explains. "I started to gain weight when taking fertility medications a few years ago, then became pregnant and lost my first baby girl when I was 22 weeks pregnant. I was then lucky enough to fall pregnant again, and had my beautiful baby girl 12 months ago.
"I gained 25kgs with my pregnancy. I didn't let it worry me as I was so grateful to be pregnant and have a healthy baby. But I knew when the time was right I wanted to become a healthier, happier version of myself. So at four months postpartum, I joined 28 by Sam Wood and started an 8-week challenge.
A typical day on a plate
Breakfast: Porridge with milk, banana and berries with Greek yogurt. Or poached eggs on a slice of toast with mushrooms, tomatoes and spinach. Plus a full-fat cappuccino.
Lunch: Chicken or tuna wrap with salad.
Dinner: Some of my favourite 28 meals are garlic prawn pizza, Massaman chicken curry, chicken laksa, sesame salmon noodles, and Turkish lamb flatbreads.
Workout routine
I committed to doing a workout five to six days per week, which I easily achieved. I would pop my baby down for a nap and quickly squeeze in a workout. Twenty eight minutes is perfect for a busy Mum!
I absolutely love the variety of workouts, each day I chose something different, strength training, HIIT or workout with Sam. In the beginning I focused on low impact workouts and got fantastic results.
I also enjoy taking my baby for a walk in the fresh air. I have now lost 21 kgs on the program in eight months (28kgs total since giving birth) I feel absolutely amazing! This program has taught me that it's progress not perfection, carbs are not the enemy, consistency is key and to not be too hard on yourself if you decide to go off plan for a day or two.
You can easily pick up where you left off. Do a workout and you'll be motivated to keep going because you'll feel amazing. I would not be where I am today without this amazing program, so thank you to Sam, all the trainers and the 28 community for all your support.
This article is originally from Body & Soul.