After finding herself in a constant cycle of losing weight through restrictive eating, only to regain the weight when the diet ended, Nicole Ellison was desperate for a lasting change. Thanks to 28 By Sam Wood, she found it.
Nicole Ellison struggled with weight all of her life, across both ends of the spectrum.
A victim of diet culture, Nicole found herself in a constant cycle of losing weight, gaining weight, losing it again, and eventually gaining it all again and more, finding it near impossible to keep off unwanted weight in the long run.
After an epileptic episode that left Nicole feeling more depressed and self-conscious, she decided to put an end to the cycle.
At the end of my first pregnancy, I weighed 120kgs, 110kgs after my son was born in August 2014. I lost some of that weight again, had another child and the yo-yo dieting continued," Nicole tells Body+Soul explaining that her lifestyle as a working mum was one of the biggest hindrances to her health and wellbeing.
A mum of two boys, Nicole's day-to-day was often left with very little time to exercise and cook healthy meals, resulting in a consistent routine of eating takeaway and neglecting physical activity.
"Before Covid hit, I worked from the office most of the time and spent a minimum of two hours a day travelling to and from work. I found myself eating meals that were quick and easy which included a lot of takeaway. I didn't exercise at all apart from walking. I walked a lot during lockdown but I also did a lot of extra eating out of boredom."
In 2021, Nicole suffered an epileptic episode that almost ended her life, and in a moment of realisation, she decided that with the time she has on this earth, she wanted to better it in any controllable way possible.

"I decided that instead of feeling sorry for myself that it was time to take charge of my health."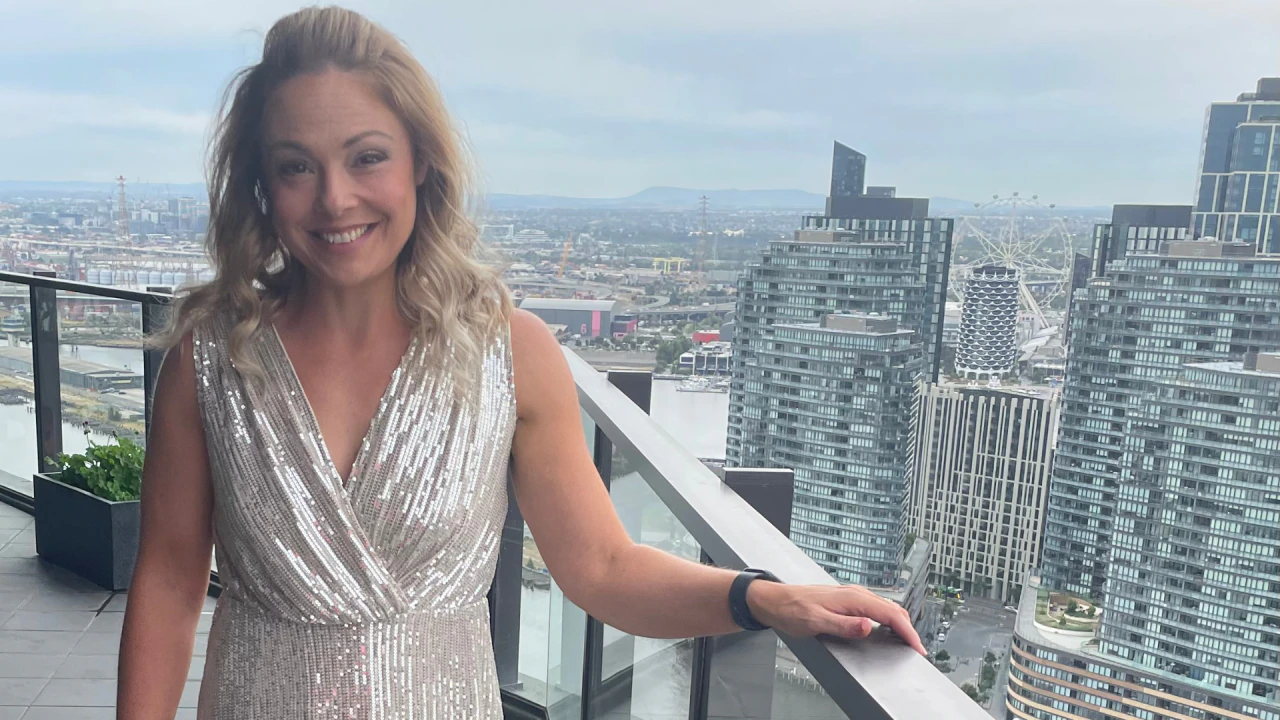 Nicole started her weight loss journey by entering a familiar environment: restrictive eating. And while she managed to lose 35kgs quite rapidly, it wasn't a sustainable method and her long-term goals were slowly, but surely, getting further out of reach.
"I couldn't sustain the way I was eating and I noticed that I was starting to put the weight back on."
Desperate to keep it off and determined to make the appropriate changes, Nicole looked elsewhere for the tools she needed to make a permanent change.
"I saw some ads for the 28 By Sam Wood program. I was drawn to the dance fit classes because I enjoyed dancing as a child so I decided to try it and fell in love with dance fit," Nicole says, explaining that upon joining the program, she participated in dance fit every single day.
As part of the 28 By Sam Wood program, Nicole was able to access a number of fitness classes that she could engage with, all from the comfort of her home. From short HIIT tutorials to yoga and Pilates, she tried it all and soon found a routine that not only worked for her goals but one that she actually enjoyed. A big part of this was thanks to the trainers.
"I absolutely love the amazing trainers in the program and I owe a lot of my success, particularly to Lucy, Joss and Sarah who have provided me with lots of support in the Facebook community as well as providing awesome workouts."
Nicole's day on a plate
Coming out of years of eating whatever was easy to prepare or obtain, Nicole found the transition to healthy eating the highlight of her weight loss journey.
"I loved the food straight away, it was the best I had eaten in a long time. The recipes are so easy to follow and there are lots of family-friendly options," she says, noting that it was the first time in years that she and her kids have been able to sit down and enjoy the same meal as one family.
Breakfast: I usually have oats for breakfast, either cinnamon porridge or bircher muesli. On weekends I often have bacon and eggs or pancakes.
Morning tea: Yoghurt or fruit.
Lunch: I usually have leftovers from the night before. I find making a bigger batch of dinner really helps to make sure I have a healthy meal ready when I'm working.
Snacks: I snack mostly on yoghurt, fruit, and rice cakes with some peanut butter. I also sometimes make snacks from the 28 'locker' such as the choc chip banana zucchini muffins and Miranda's scrolls.
Dinner: I have all different meals. Some of the favourites for our family are spaghetti bolognese, chicken or beef tacos, Woody's butter chicken, one pot lasagne, Thai beef bowls and the Big Mac salad.
Claire's exercise regimen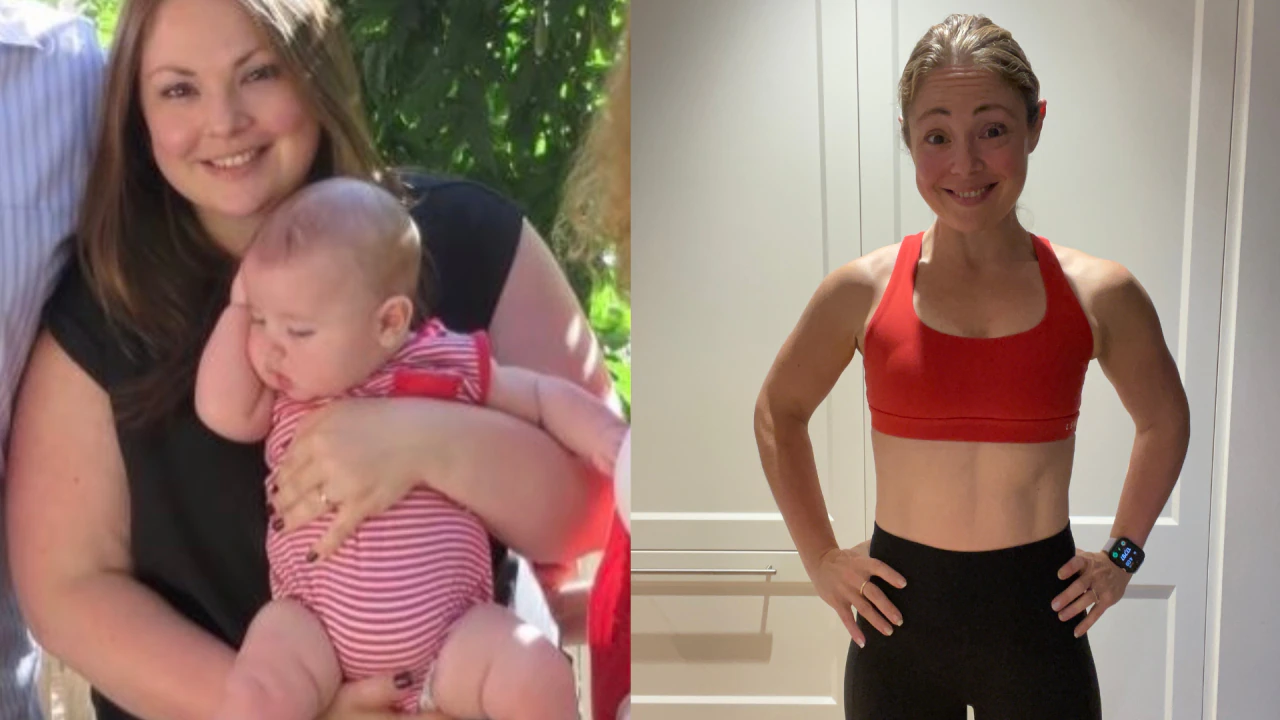 My exercise has evolved a lot since I joined the 28 by Sam Wood program," explains Nicole, saying that running is her current obsession.
"About 10 months ago I decided to try running after being inspired by other mums like me posting about their running journeys in the Facebook community. I had never been a runner and used to avoid it wherever possible in high school. I now absolutely love it and have been challenging myself more and more. My first running goal was to run for 30 mins without stopping, then 5km, then 5km under 30 mins, then 10km and now I'm training for my first half marathon."
As a result of her newfound fitness goals, Nicole's exercise routine is structured around cardio, with pockets of strength training embedded throughout her week.
"My exercise currently is focused on my half marathon training which includes strength and mobility work. I have continued with the dance fit as well because I just love it. I am currently running four times a week, dance fit twice a week, strength two to three times a week, HIIT once a week, walking as often as I can and yoga as much as I can.
Biggest challenges
"The biggest challenge has been my snacking habits," Nicole tells Body+Soul. "I have always struggled with mindless snacking and binge eating. This gets harder when you introduce more exercises and your hunger increases. I've worked hard on making sure I'm fuelling myself correctly for the amount of exercise I am doing to keep my hunger under control and I listen to a lot of podcasts to help educate myself including the WoodLife podcast.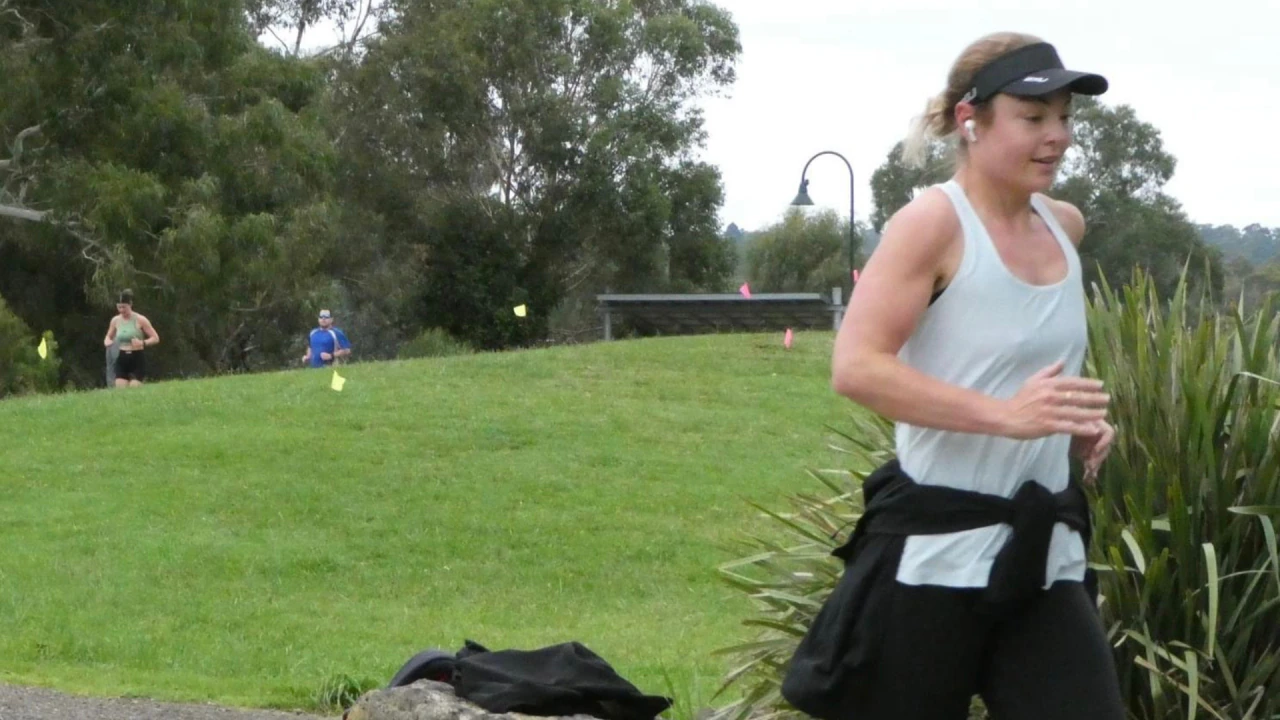 Nicole's advice for others wanting to lose weight
To Nicole, the most important element to achieving your goals is to know what your 'why' is. "Know your 'why' and when you are having a tough time, remind yourself of your 'why'," she explains.
"Trust the process and don't worry about the number on the scales. Don't restrict yourself too much, make changes that you can sustain. Make your health the priority and move your body every day even if it's just a walk. Make time in your day for your movement, that might mean getting up 30 minutes earlier."
And finally, be sure to have a network of people to cheer you on along the way. "Surround yourself with people who will support you and cheer you on. The 28 community is full of amazing people who will inspire and encourage you."
This article is originally from Body & Soul.