8 Week Challenge is now live!
'I've learned that taking 5 per cent of my day for myself isn't selfish – it's self-care.'
Before starting the 28 By Sam Wood 8-week challenge, Michelle Tibble says she was in the 'worst shape of my life' after putting on 30kgs. But after immersing herself in the program, she's since learnt how transformative small, healthy changes can be.
"Prior to joining the 28 by Sam Wood 8-week challenge, I had not exercised consistently for over two years," Michelle shares with Body+Soul. "I was drinking every day and was never mindful of what foods I was putting into my body. It was a terrible way to be living."
In hindsight, Michelle can now see that she was putting her work and her family ahead of her own needs. Her work as a data engineer means that she is often juggling time zones which has had an impact on her sleep and diet. "At 2am you reach for anything with sugar in it and something that's pre-packaged," she shares. "Often to get to sleep after work I would have a glass of wine."
"I have two daughters, Madison, 9, and Mila, 7, who do a lot of extra curriculum activities. They enjoy seeing me volunteer at school in Mother's Day stalls and in the tuckshop. Once you add a husband, friends and family there really isn't any time for exercise or trying to have a healthy meal. It's just constant worry about everyone and everything else."
The difference that 28 minutes can make
After putting on 30kgs earlier this year, Michelle decided it was time to make a change. She made a choice to overhaul her lifestyle and provide an example to her daughters. "I can show them how to succeed at work, or succeed in education goals, but can I show them how to live healthy? Because none of that other stuff matters without good health."
She joined 28 by Sam Wood and committed to the 8-week challenge.
As the name suggests, each of the workouts takes 28 minutes and can be done from home. The program also comes with a meal plan, filled with healthy recipes to make at home.
"The first two weeks were a difficult transition. But I immersed myself in the 28 by Sam Wood member group and found so much inspiration and support there. The people in the group are just amazing and there is an authentic sense of holistic community where you feel safe to share"
By the end of the challenge, Michelle had dropped 19.3kgs.
Importantly, the program helped her to learn how to put herself first: "I've learned that taking 5 per cent of my day for myself isn't selfish – it's self-care."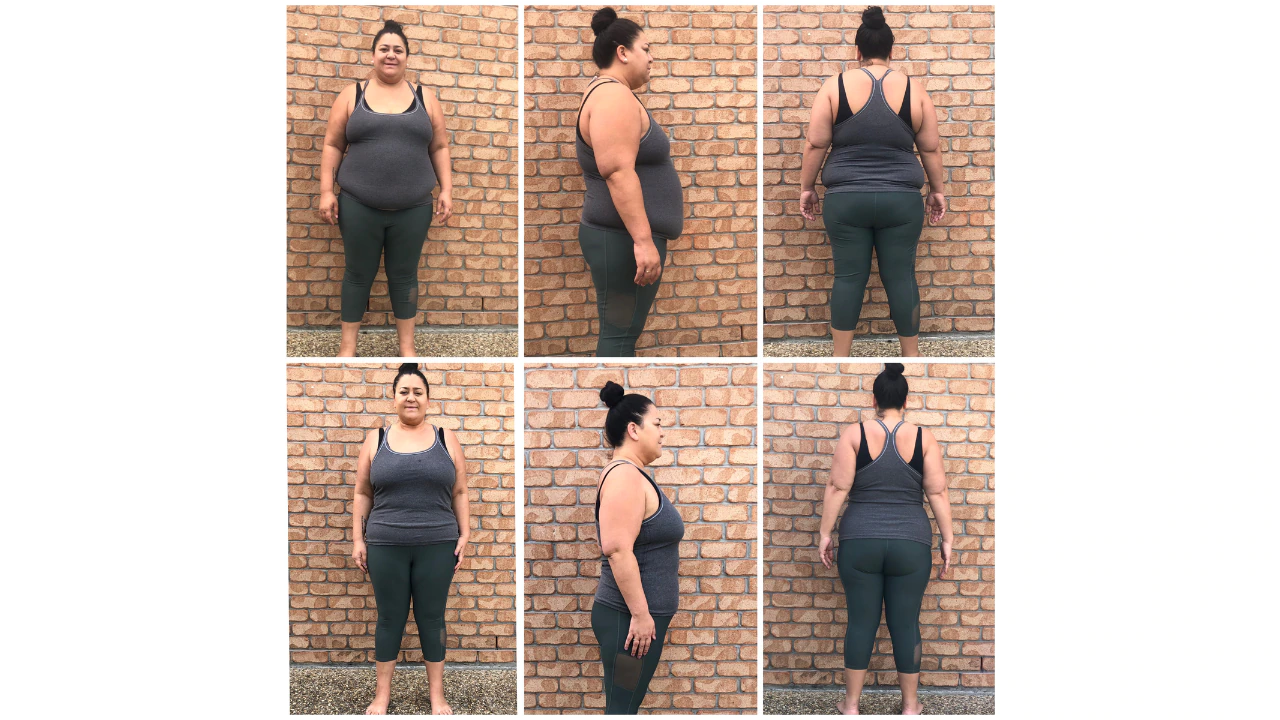 8 Week Challenge is now live!
Michelle's exercise plan
A lot can happen in 28 minutes, Michelle says, "One critical factor for success was how much you could get out of the workouts."
"I started the challenge on low impact and built up my fitness within a week and a half to move onto the next level."
Now, she works out six days a week. "Usually, I love to do the 28 minutes with Sam as it really works on whole body, doesn't need any crazy gym items just a mat and a couple of weights. Throughout the 8-week challenge, I was walking once a week at least and had a rest day on Sunday."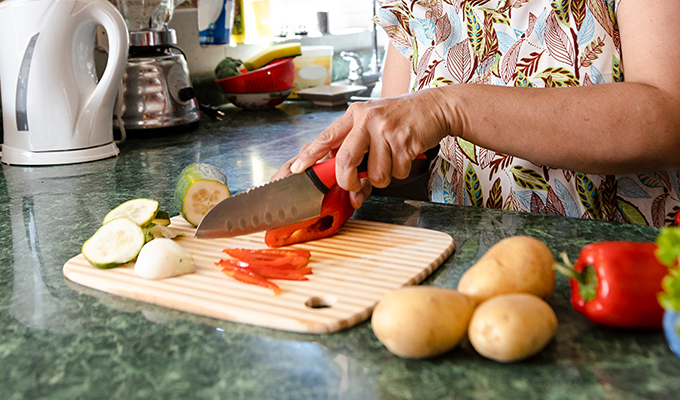 Michelle's day on a plate
Michelle's diet has had a complete overhaul.
Breakfast: "I love to start my morning with either a toast topper which is avocado and cherry tomatoes on sourdough. Or a smoothie if I'm on the run, the smoothie recipes on the app are insane! So easy to make."
Lunch: "My lunches are usually my leftover dinners."
Dinner: "My dinner would be something like grilled chicken breast and roast vegetables. Super easy to make and super delicious!"
Snack: "My snacking was only a huge problem after a few drinks. I don't snack at all now."
Dessert: "If I have dessert, it is my absolute favourite on the program: choc hazelnut torte!"
Article was originally published for Body&Soul.