Spring was the time for our 28ers to 'shape up for summer' with our very first EVER 8-week fitness challenge kicking off in October 2018. Thousands of people registered to take part, not only excited to feel in great shape for summer, but to have the chance to win a holiday for four to Bali.
Although summer is often the time of year when we loosen the reins on our diet, thousands of 28ers used our challenge as a way to keep their foot firmly on the pedal, and as the challenge came to a close, everyone had made fantastic progress towards their goals in the lead up to Christmas.
Recent challenge stories from our 28 community
Take a look at some of the stories our challengers shared as they got fitter, cooked healthier and made great progress towards their health goals…. at home!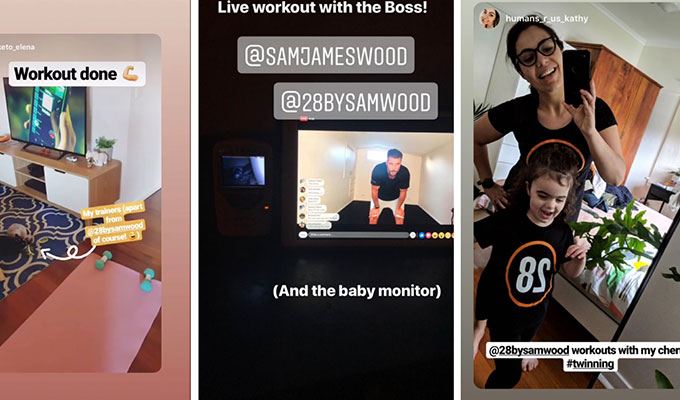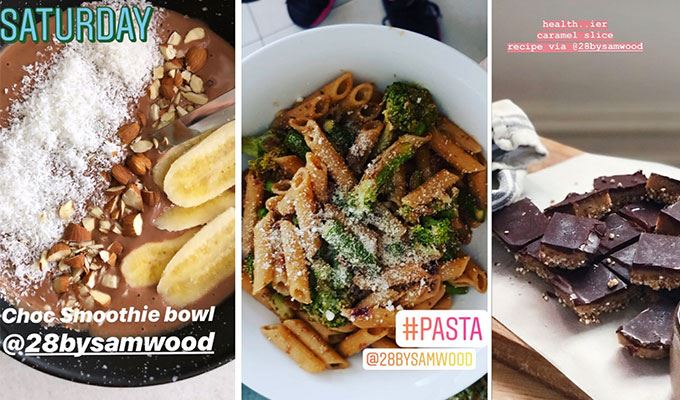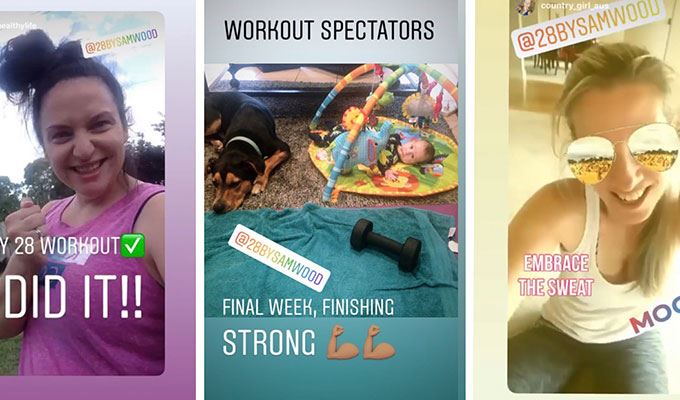 Choosing the challenge winners (December 2018)
It seemed like the blink of an eye between kicking off our first challenge in October 2018, and then having the difficult task of choosing the winners and runners-up from hundreds of finalists!
Choosing winners can be a really hard decision because this is not a weight loss challenge – it is a mind and body transformation challenge. So, when deciding on finalists, we consider the healthy changes you've made to your lifestyle, improvements in your mental wellbeing and, of course, your overall body toning, too. To do this, my team and I spend hours going through all the amazing photos and inspiring stories, and it really is the best job in the world!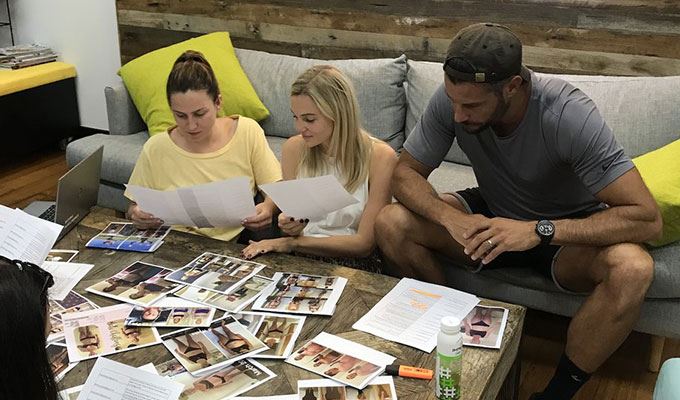 Our amazing challenge finalists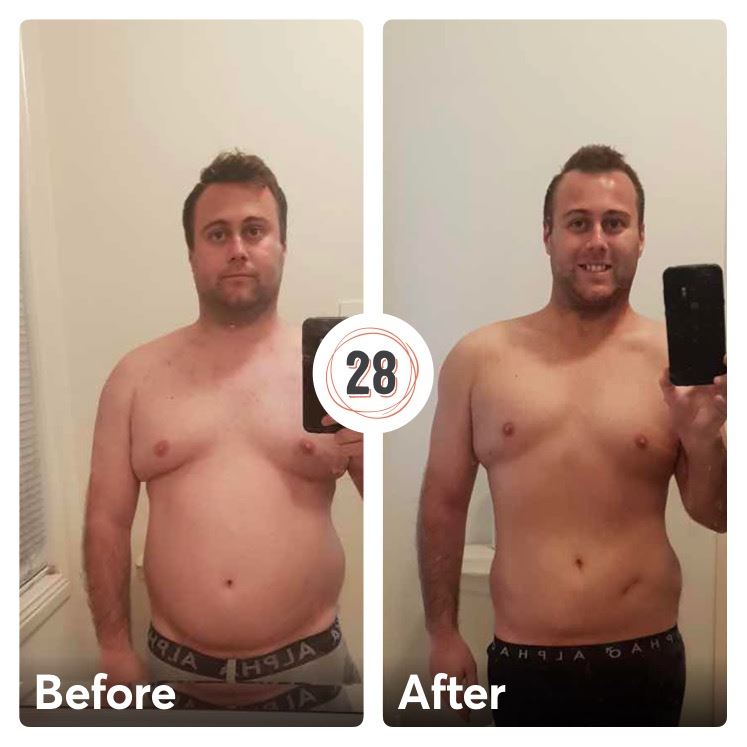 Geoffrey lost 15.6kg
"I found a confidence, energy and happiness I thought had died in my teenage years! I feel calmer/mindful. This lifestyle transformed my mind/body beyond my aspirations!"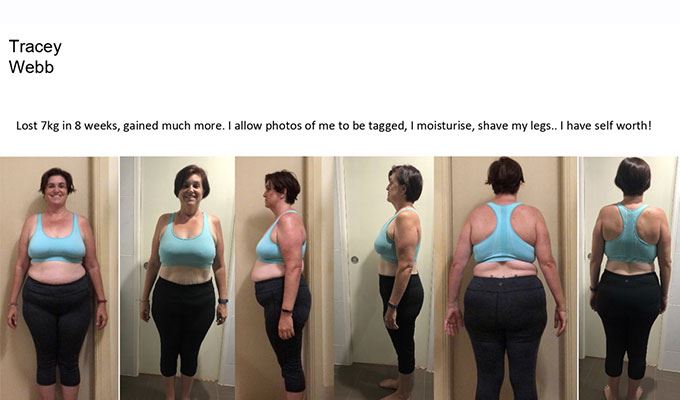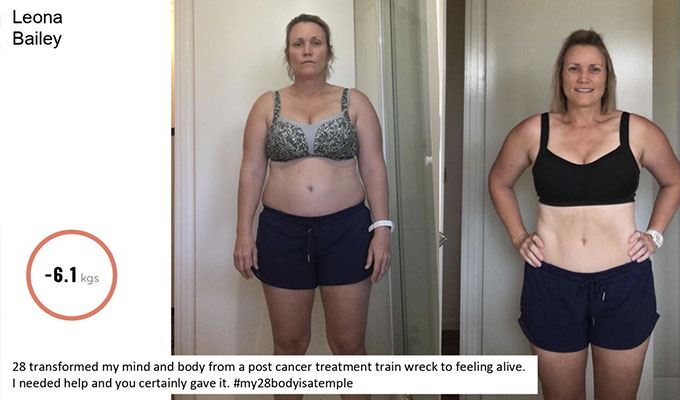 ---
Want to learn more?
See how our 8-week home fitness challenge works
---
Meet our first EVER challenge winner, Amy Lane!
Amy has won the grand prize of a family holiday to Bali – well done Amy – and to all our challengers who did an amazing job!
Amy lost an impressive 10.9 kilograms during our challenge!
Amy is a mum to a 2-year-old and a young newborn, and she says our challenge helped her find her pre-baby confidence again.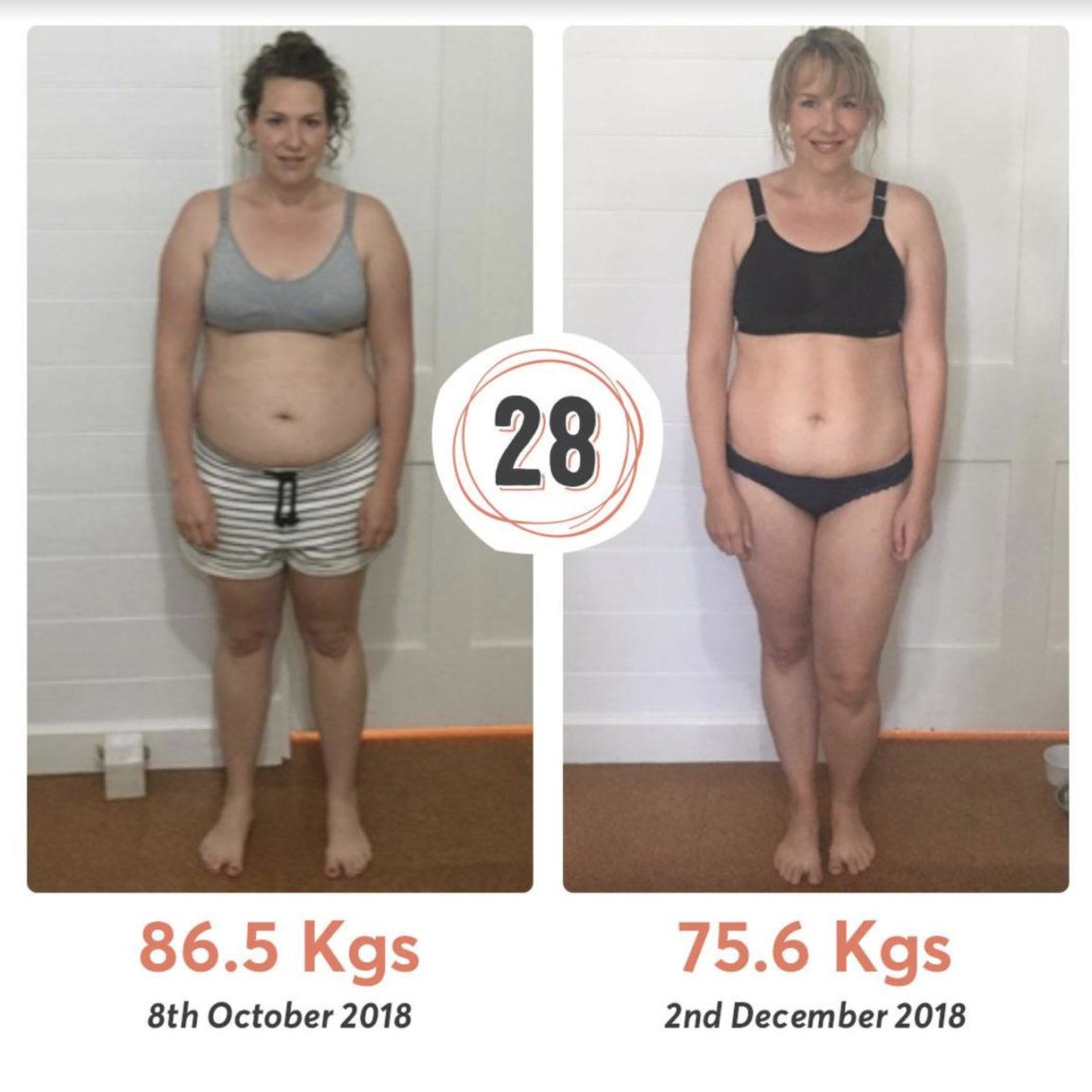 After we announced she was the winner in our private 28 community, Amy shared some insight into her health journey, and she has kindly agreed we can share her story with you, too.
Sometimes I have clingy babies that need to be cuddled when I want to do my work out. Sometimes I have to skip the fourth round because I have a sore back from my toddler climbing on me during the first three.

I don't beat myself up about it.

I aim for 3-4 workouts a week along with a few walks and an occasional run. I still eat pizza for dinner most Fridays (usually Sam's roast veg cauliflower pizza but sometimes just regular old pizza!!), I still have a glass of wine with dinner a couple of times a week and I rarely sit down to my evening cup of tea without some chocolate (although I've pulled it back to a row or a just a couple of pieces rather than half a block now!!).

I don't feel like I'm missing out on anything and I'm still getting great results which is why I love this program so much. It's flexible and it's not an all or nothing program. You fall off the wagon, you climb back on the next day. I love how refreshingly honest this is, it is what our program is all about.

The truth is that no one is perfect, and giving up all the things you love isn't realistic, so to achieve true success your journey needs to be sustainable. Progress, not perfection!

Amy Lane, winner of 8 week fitness challenge, Dec 2018.