---

---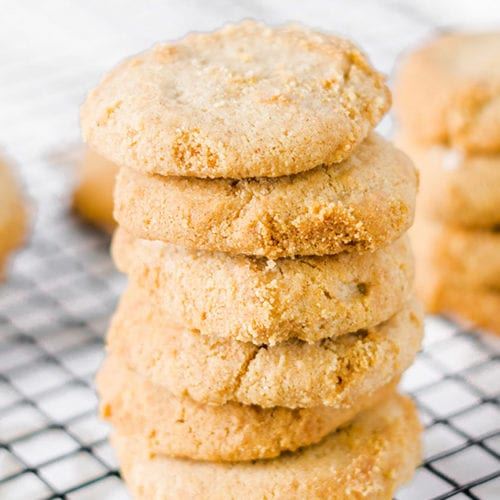 Low-Sugar Ginger Chew Biscuits
These low-sugar biscuits don't snap or crunch…they chew!  And if being a tasty, healthy treat wasn't more than enough, these biscuits have other hidden health qualities thanks to a generous dose of ginger in each serve.
Ginger is a medicinal herb known as an antioxidant with natural anti-nausea qualities, so if you suffer from travel sickness make a batch of our ginger chew biscuits before your next trip; and if you're a mum-to-be, these can help relieve morning sickness too!
Ingredients
2.5

cup

almond meal

1/2

teaspoon

baking soda

bi-carb soda

1/2

teaspoon

sea salt

120

g

butter

1/4

cup

stevia

granular sweetener

1

teaspoon

vanilla extract

1

tablespoon

ground ginger

1

teaspoon

ground nutmeg

1

teaspoon

ground cinnamon

1

orange

zested
Instructions
Preheat the oven to 180°C/350ºF/ Gas Mark 4 and line a baking tray with baking paper.

Pulse the almond meal, baking soda, salt and butter briefly in a food processor.

Add in the stevia, vanilla, spices and zest of the orange and blend a little more to combine.

Spoon heaped tablespoons of the mixture onto the baking tray, around 30, and press down with your hand to flatten.

Bake for about 8-10 minutes until golden.
Notes
To make these vegan, simply replace the butter with coconut oil.