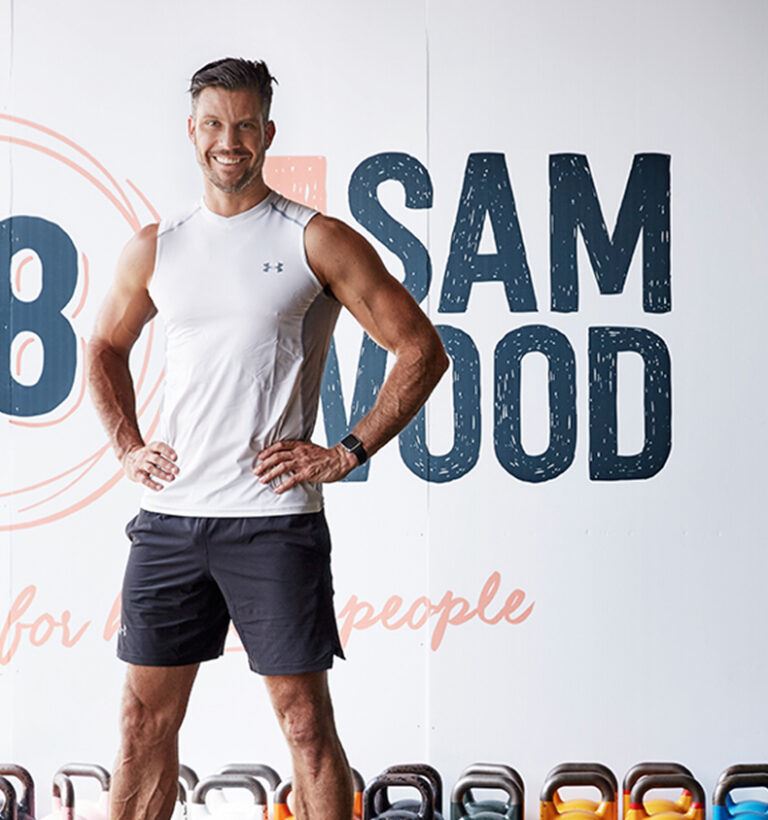 WEIGHT LOSS PROGRAM

AT HOME
A home weight loss program that works for YOU
My online weight loss program has already helped over 500,000 people lose nearly 4 million kilos from the comfort of their own home, so I know it can work for you too. With quick and effective home workouts, yoga and a delicious weekly nutritionist-approved meal plan, as well as daily motivation and support from me and my Australian crew, I know you'll love everything my weight loss program has to offer.
My online weight loss program takes the stress out of losing weight. Once you join me, you'll find the process is simple, enjoyable and sustainable.
All you need is a phone and 28-minutes a day!
28 really is the easiest way to help you lose weight and keep it off for good. You'll enjoy a wide variety of seasonal meals that are delicious and easy to prepare, and your fat-burning workouts will be fast, fun and effective. You won't need any special gym equipment, and you don't even need a lot of space. My weight loss program has been built to fit into your life, so you can easily fit in a workout anytime and anywhere life takes you! All you need is a phone (or computer) and 28 minutes a day.
Anywhere. Anytime. Anybody.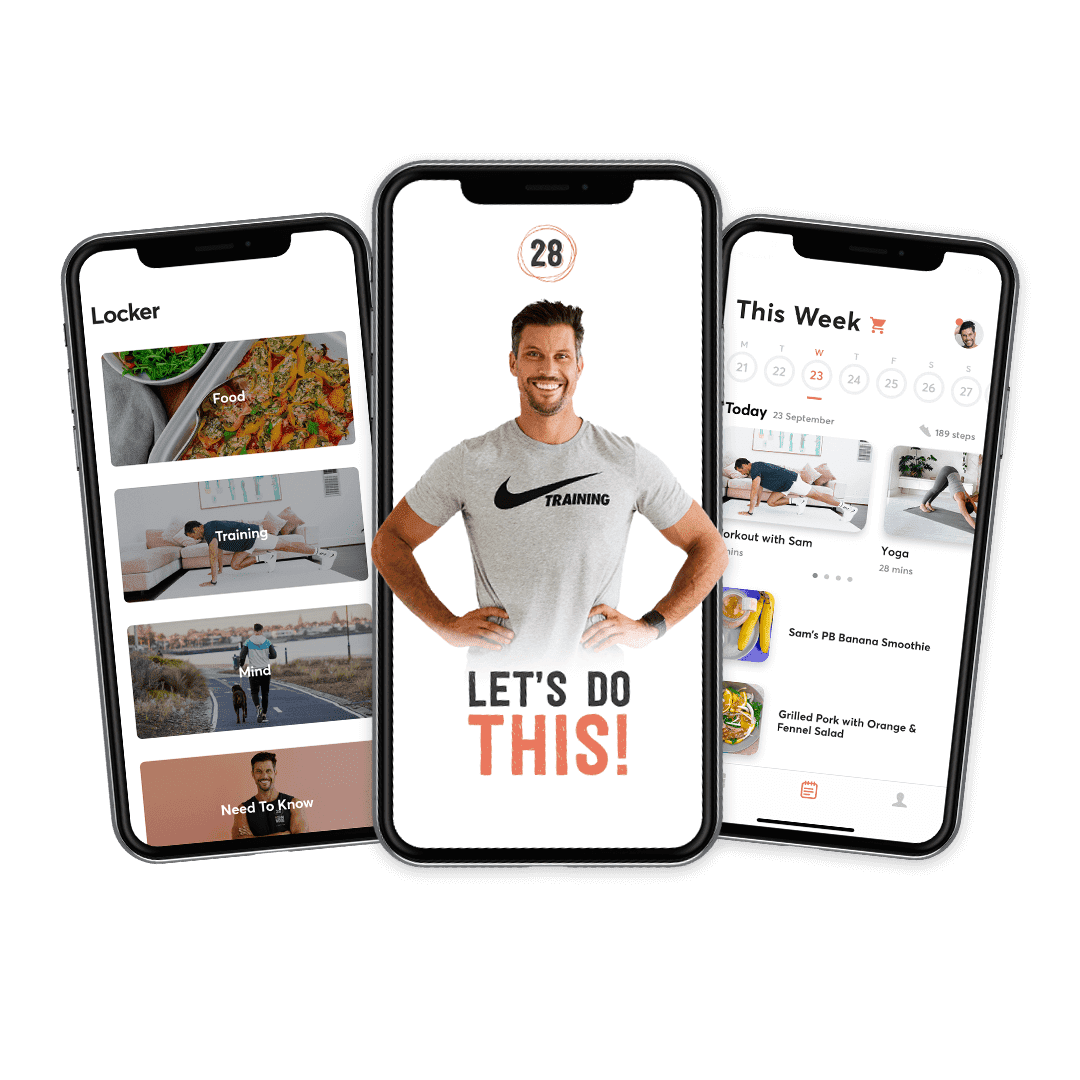 Join Australia's #1 home fitness & weight loss program
I created 28 to be a simple and effective approach to healthy weight loss, that's flexible enough to fit into even the busiest lives. Whether you work out of an office or from home, if you're a full-time mum juggling a hectic schedule, a travelling sales rep, or even a mature-aged student, I know 28 will work for you.
Reach your weight loss goals for less than $2 a day on a monthly subscription. No ongoing contracts, cancel anytime.
A weight loss program for people who love REAL food
When you first join 28 you can keep it simple and just follow my weight loss eating plan, or you can customise your meals to suit you.
When it comes to losing weight and staying healthy, it's so important to eat a balanced diet that provides your body with everything it needs. That's why our philosophy to food here at 28 is JERF: Just Eat Real Food. And, our results stand for themselves: JERF works! With a new healthy eating plan created every week by our expert nutritionist team, you'll enjoy tasty meals packed with fresh and delicious wholefood ingredients you'll love.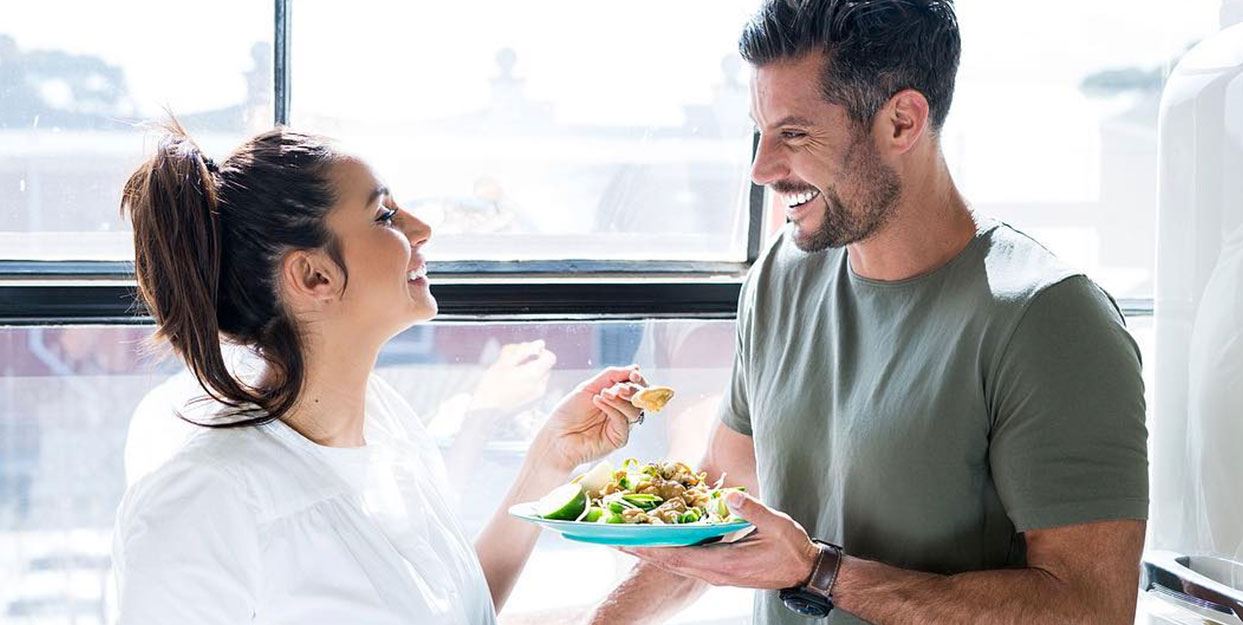 Weight loss workouts… that work!
My workouts are only 28 minutes long and, judging by the success of nearly 500,000 people who have tried my online program, they really work!
My fitness program is designed to make getting fit and losing weight simple. No matter what age or stage you are in your fitness and weight loss journey, 28 has the perfect program and the right workout intensity for your current fitness level.
Real people – Real results
Nearly 500,000 people have lost close to 4 million kilos with my home weight loss & workout program
Now, it's your turn!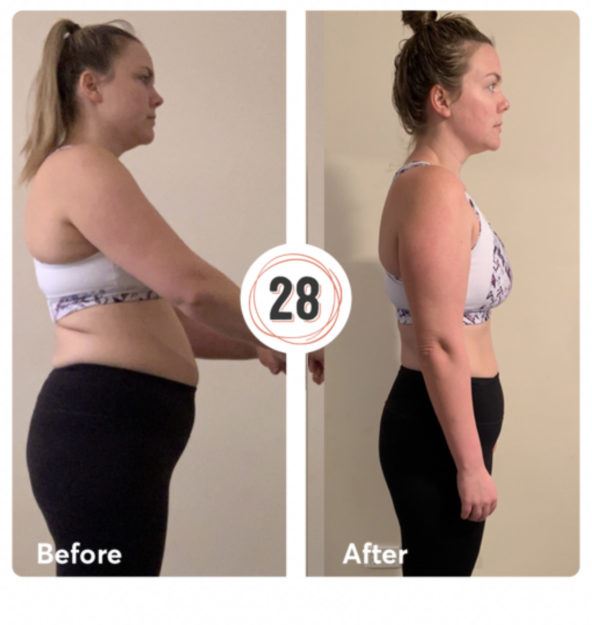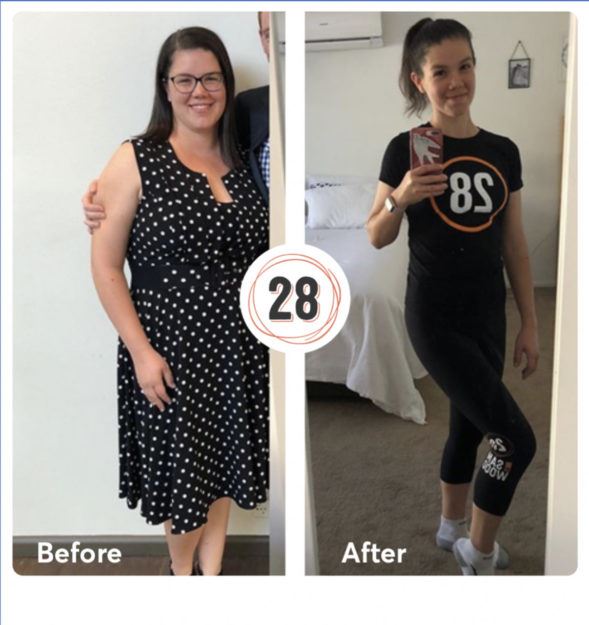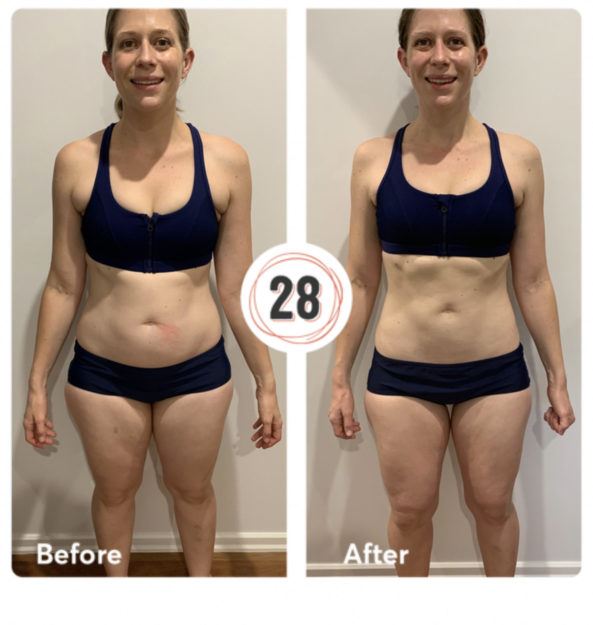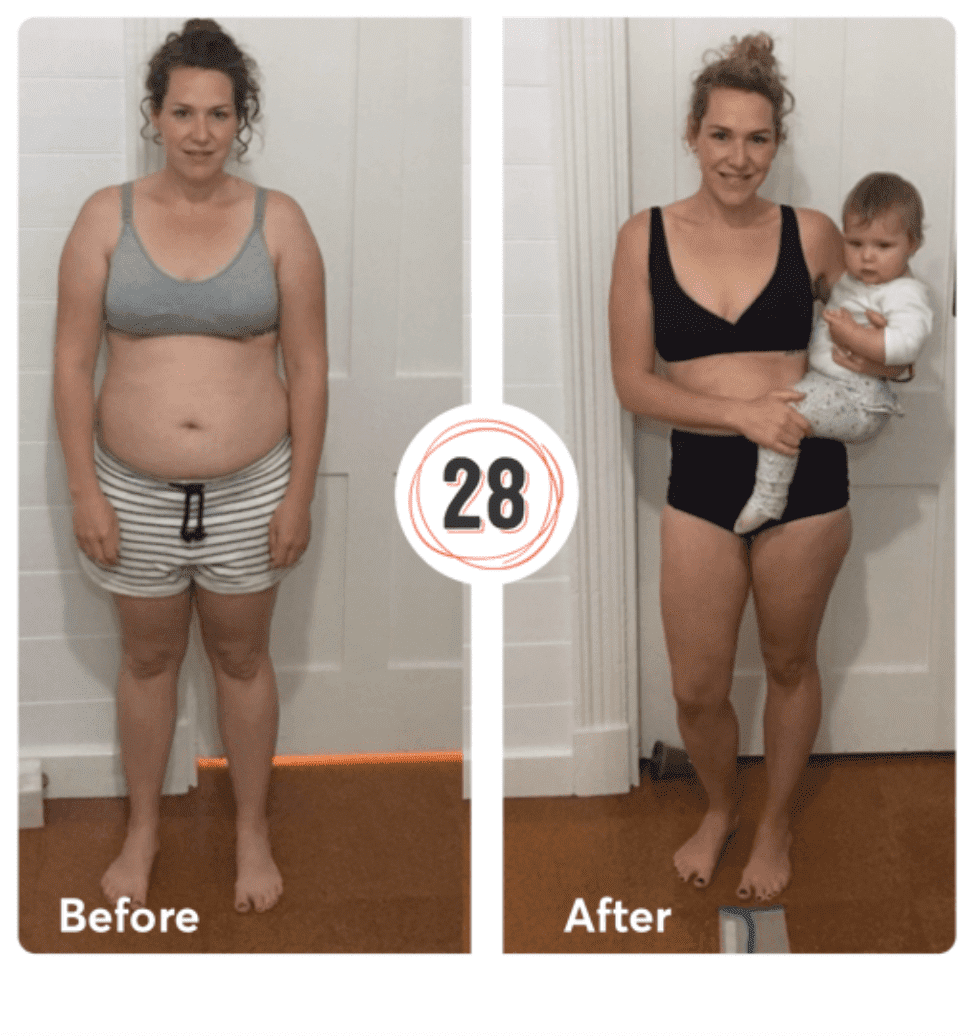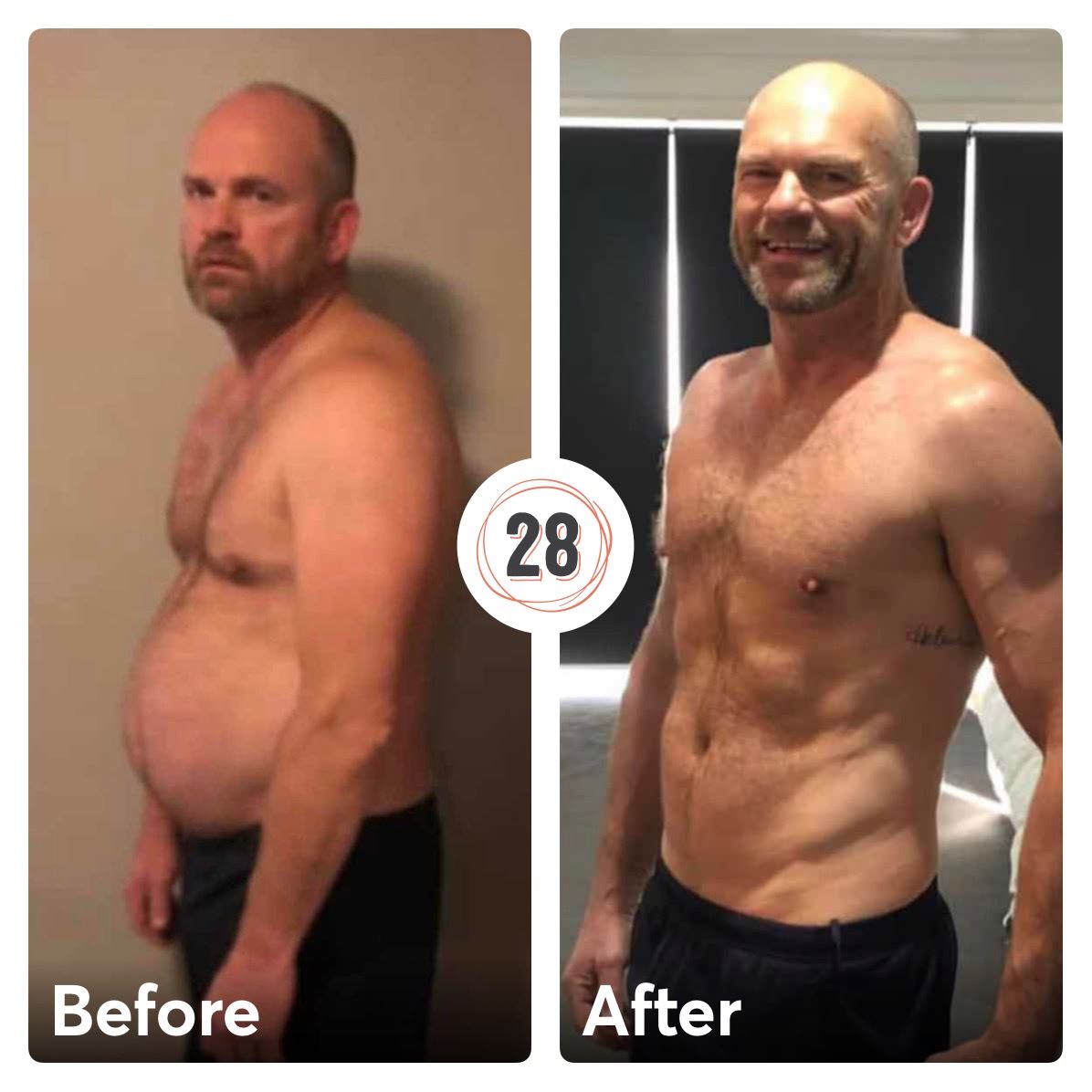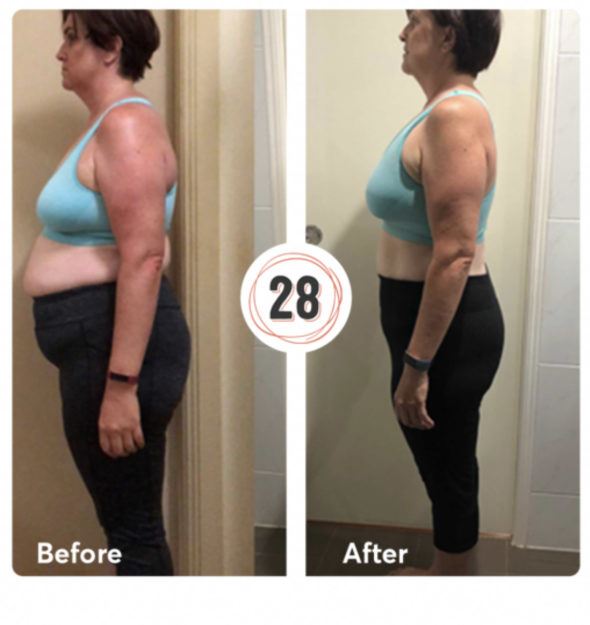 My workouts are designed to speed your weight loss, naturally.
When you join my program, I'll ask you to choose from one of six workout intensity options, which is based on your current fitness level. My workouts are designed to encourage your body burn more calories, naturally! Many of the metabolism-revving exercises you'll do are based on the effective and popular HIIT method (high-intensity interval training). The exercises often seem simple at first, but they're challenging full-body workouts, scientifically proven to help your body burn more fat, all day long.
Need help choosing the right workout intensity for your current fitness level?
If you've been physically inactive for a while, most people will start on my rookie or player level, but if you aren't sure, just email my crew for some friendly advice.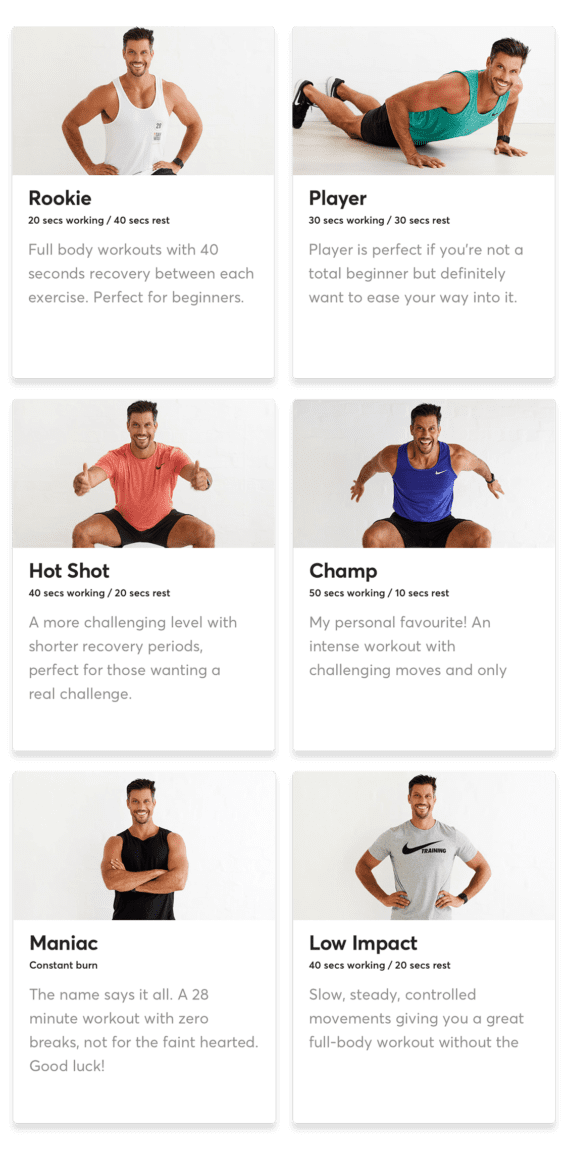 After 20 years as a PT, I know you'll get the best weight loss results if you push yourself out of your comfort zone. This means that as soon your workouts feel easy, it's a sign to go into your program settings and increase that intensity!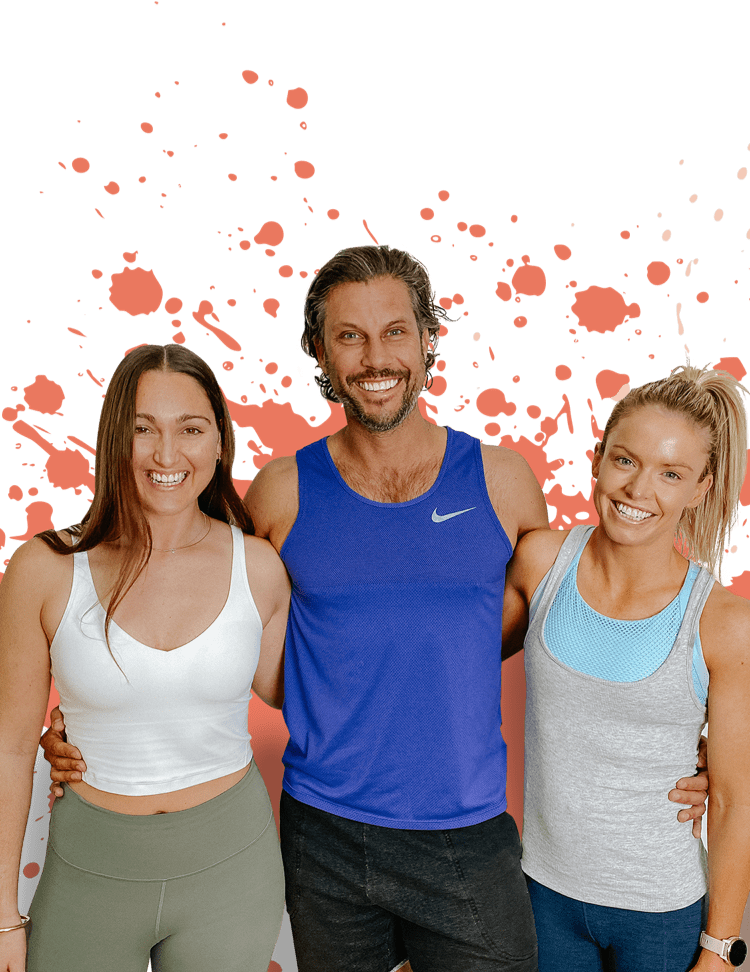 You don't have to do high-intensity workouts every day to lose weight on my program, but I do encourage you to MOVE every day.
If you're new to exercise, I would encourage you to try to work out with me at least 3 days a week. And, for those who are further along, you should aim for a 28-minute workout with me from Monday to Friday, where I'll take you through a new routine that will keep your body burning fat, all day long.
If you want to take it a bit easier occasionally, no worries! In your 28 app, in the swipe of a button, you can swap your HIIT workout with me, and replace it with a low-impact yoga class with Zoe!
The weekends are a great time to let your body recover and recharge with 'active recovery' activities like yoga, pilates, walking or bike riding. Whatever you choose, I'd encourage you to change your routine up, and do something fun with family and friends!

Building a healthy mindset for healthy weight loss
When it comes to making the choice to start a healthy new lifestyle, I am a firm believer in the importance of positive thinking. Whether it be a relaxing 10-minute meditation or an inspiring motivational session, my team of mindset & motivation experts are committed to ensuring you maintain a positive state of mind at every stage of your health and weight loss journey.
How to get the best results from your weight loss program
After helping so many people achieve their ideal body weight, there are certainly a few tried and tested ways that work. Watch some of these health and mindset experts share tips on how to take action on getting healthy, and how to and stay motivated to reach your weight loss goals. Then, get ready to try a fat-burning HIIT home workout with me!
Developing a healthy mindset to help you reach and maintain your ideal weight
A positive mindset and taking a 'progress not perfection' approach is the best way to achieve your health and fitness goals. And, with live Australian support, plus our library of mindfulness exercises & motivation podcasts, I am confident you'll be able to achieve the right mind frame to stay on track through your entire weight loss journey and beyond, just like so many of my amazing 28ers have!
Meet Amy.
When Amy started her journey with us, she lost an impressive 10kg in her first 8 weeks. She stayed consistent and stuck to my program, and over the course of 10 months she lost a total of 20kg. Not only did Amy get a great result, I'm so proud she has been able to maintain her weight loss thanks to her positive mindset and healthy new habits she developed while on my program.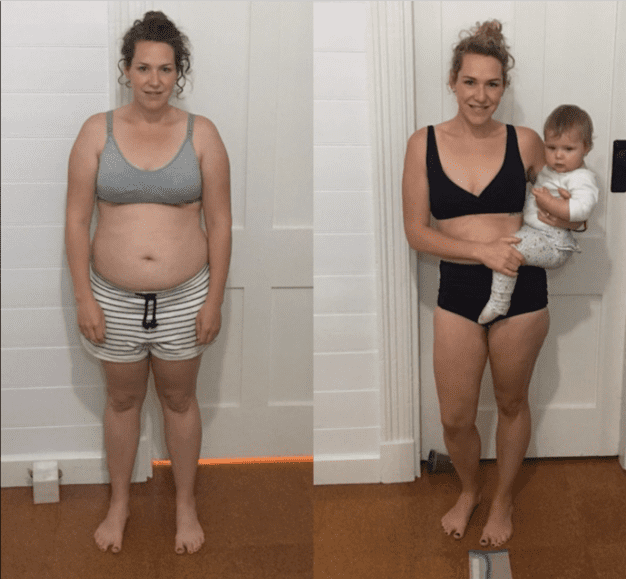 Let me be the personal trainer in your pocket
When you join my program you'll see just how easy it can be to get fit, eat healthily and achieve weight loss results that last.
My 28-minute workouts are designed to help you burn more fat, naturally!
To help speed your weight loss results I'll guide you through a new full-body workout every day. These dynamic workouts don't need any special equipment, but they'll help you build core strength, tone up and lose that excess weight, fast.
It's less than $2 a day. No ongoing contracts, cancel anytime.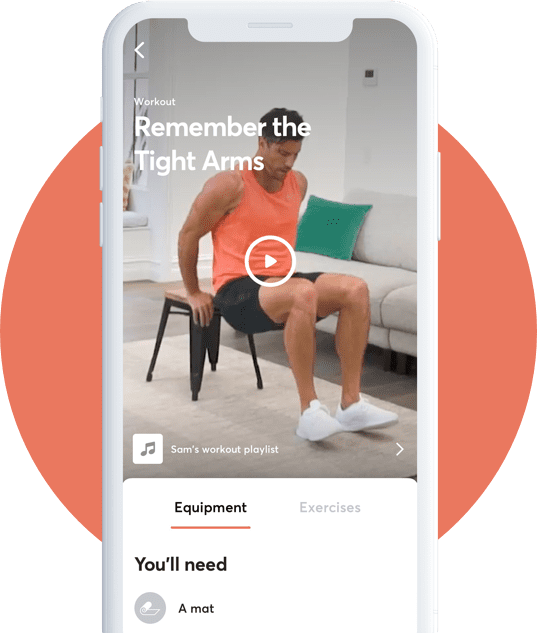 Be supported every step of your weight loss journey

When you join the 28 family, you're never alone. If you would like some advice on any aspect of your weight loss journey, just ask! My crew is available 7 days a week by email or by live chat from within your app. Plus, you'll also have access to our private Facebook community where you can ask questions and share your experiences with thousands of our amazing 28ers, just like you.

Ready for a healthier version of you?
I created 28 because I'm passionate about helping people live a happier and healthier life. I truly believe my 28 program will not only help you lose weight, but it will help you positively change your life, forever!
When you join, you'll gain instant access to thousands of recipes, home workouts, yoga and mindset videos so you can get started straight away. Don't spend another day wishing for a healthier lifestyle. Take the leap and let's work together. I guarantee you'll never look back.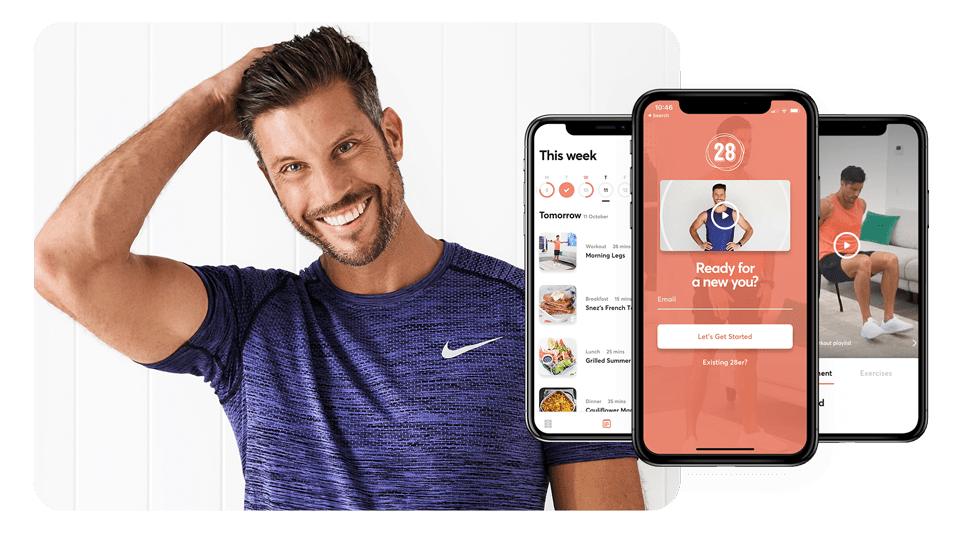 Need More Help?

FAQs
Got a question? Drop us a line and we'll get back to you ASAP
[simple_contact_form]