After a long day at work, a tough workout, a freezing commute or a stressful meeting, there's not much better than escaping the cold and coming home to your favourite comfort food. Whether it's your mums famous spag bol, a fluffy plate of pancakes or curry from your local takeaway joint, everyone has their go-to food that's like a hug from the inside out.
There's nothing wrong with indulging in your favourite hearty foods every now and then, but when they're not necessarily ticking all of the health boxes they need to be enjoyed in moderation.
You don't need to eliminate these meals altogether to meet your health goals, in fact you can eat your favourite comfort foods more often than you think. You might just need to be a little bit creative when it comes to making them a little bit healthier.
Here are some of my favourite comfort foods and how I tweak them to make them healthier, and able to be a regular part of my diet as opposed to just "sometimes' foods.
Pizza
There's nothing I love more than wrapping up a big week of work and workouts with a Friday night on the couch watching my beloved hawks whilst enjoying a pizza. I love to make pizzas with my girls and we often use a wholegrain wrap as a base or if we really feel like getting our chef on you can't go wrong with a good cauliflower base.
Fish and Chips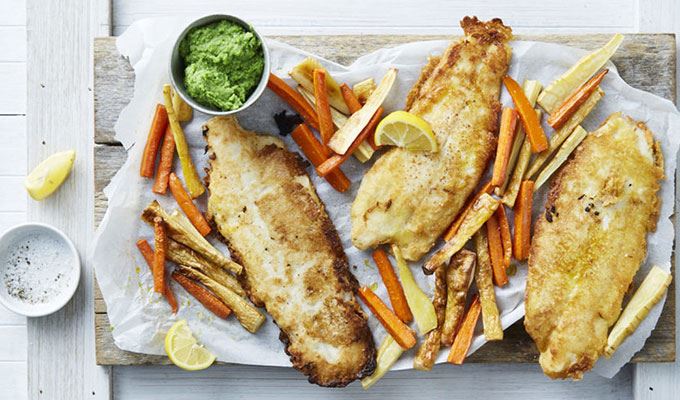 Fish & Chips might be associated with Summer but that doesn't mean they're not a great comfort food when the cooler weather rolls around. Crumbed fish is de-lish but not so healthy when it's fried in lots of oil. You can make your own crumb with almond meal, coconut, quinoa flakes or multigrain bread crumbs. I like to fry or grill my fish in olive or coconut oil and drizzle with lemon. Swap your beloved chippies for oven-baked sweet potato wedges tossed in 1 tbsp of extra virgin olive oil.
Try my coconut fish & chips with sweet potato chips recipe this week!
Pancakes
Is there anything better than pancakes on a Sunday morning? Especially ones that don't leave you feeling sick afterwards. Almond meal and mashed banana are two ingredients I use to whip up my pancakes – no sugar or flour required.
Healthy Spag Bol
Snez is a sucker for a good bowl of pasta and you won't hear any complaints from me when she puts it on the menu in our household. If I've had a particularly carb heavy day but still need my spaghetti fix, zucchini noodles are my go-to. Sometimes I do half zoodles/half pasta or if I need a little more substance I'll go for wholemeal pasta instead. Cooking your own spaghetti bolognese is a great opportunity to sneak plenty of hidden vegetables into your sauce. Making your sauce from scratch will also ensure you know exactly what's going into it. My final tip is easier said than done, but try not to overdo it on the cheese!
Burgers
Burgers are super easy to make healthier which is great because I love them! Swap out the burger bun with sweet potato slices or omit the roll and turn it into a burger salad. Of course, if going roll-free gives you nightmares, try using one side of the bun "open style". Forego the chippies and fill your plate with a side salad instead.
Healthy Curries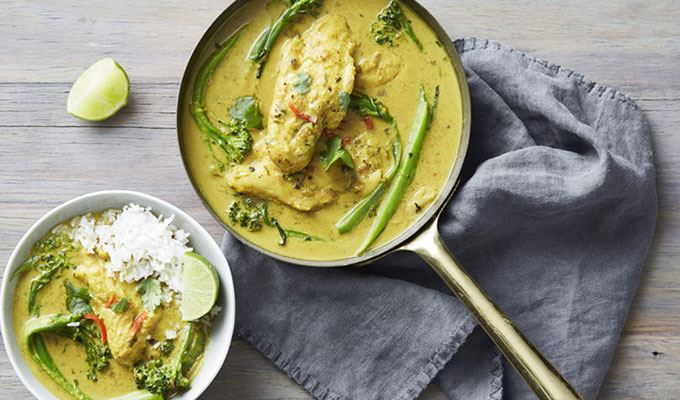 Nothing says winter warmer like a big, hearty curry. Curries are downright delicious but not always the healthiest option. The good news is they're seriously easy to modify to keep them as a staple in your diet. Try to go for brown rice or, even better, cauliflower rice and add as many veggies into the curry as you can. Make the curry sauce yourself and bulk up your meal with extra steamed veggies.