That time of year has rolled around again in Australia, where we start piling on the layers, pressing snooze for a little longer and start reaching for those comfort meals that keep us warm and cosy. The good news is that you can have your winter-warming comfort food, and stay healthy too. To help you, I've put together some of my favourite healthy winter recipes so you can have your comfort and your health too!
Stay healthy at home with these quick and delicious winter meals.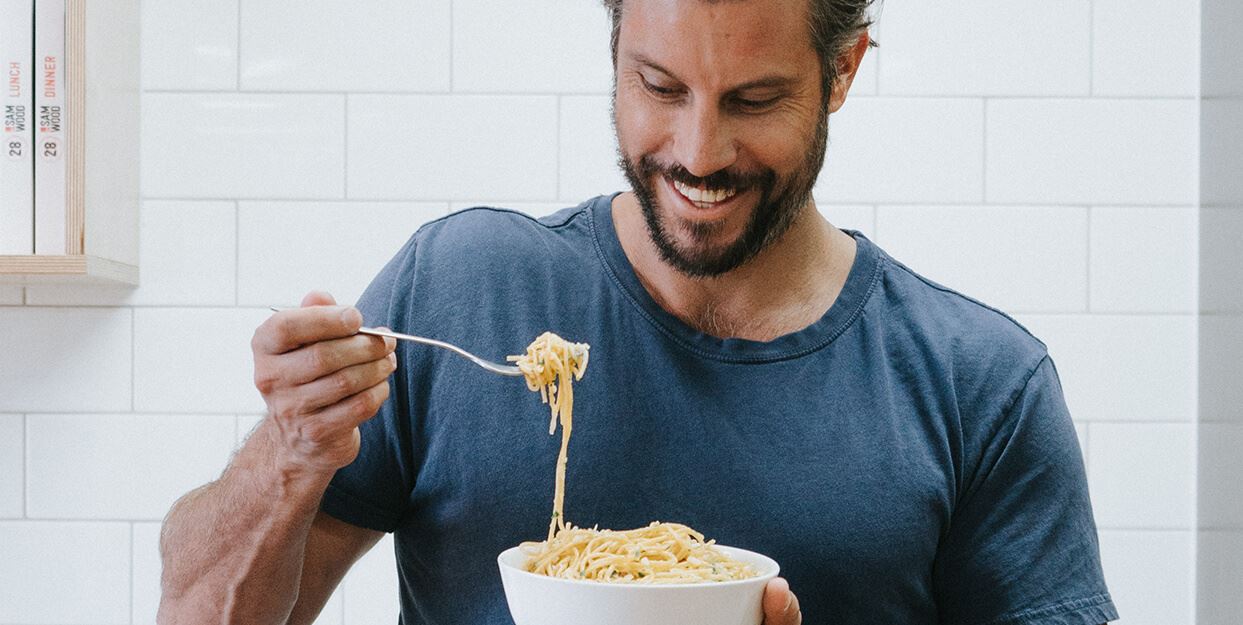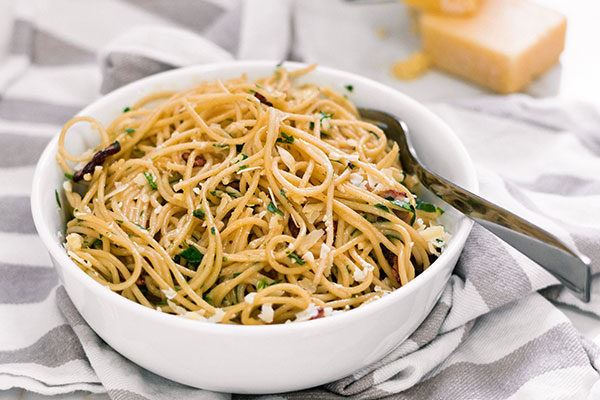 Skinny Carbonara
Looking for some comfort food without the guilt? Look no further than my Skinny Carbonara! This healthy carbonara recipe will take you no time to whip up and is sure to satisfy your comfort food cravings.
Get the full recipe
Did you know that turmeric is a versatile spice that can naturally help boost the immune system?
The team at 28 are slightly obsessed with turmeric, and we all use this tasty, medicinal spice as much as possible, especially over winter when we are more likely to succumb to the common cold. We often sprinkle Turmeric on top of roasted cauliflower, we mash it through potatoes and we stir it through scrambled eggs. So, it only makes sense that we're now adding it to this healthy winter's hot chocolate for an extra anti-inflammatory boost. Yum!
This healthy breakfast hack is the ultimate time-saver. So, if you've slept through your alarm (and pressed snooze a few extra times), this two-minute banana bread in a mug is a super-easy way to get your day back on track. Just a word of warning so you don't waste any of the hot banana goodness: all microwaves are different, so keep an eye on your muggin to make sure it doesn't spill over. If it is rising too fast, cook it in 30-second increments! And if it is still too liquidy at the end of the 2 minute cook time, keep going in 30-second increments until it's cooked just how you like it.
This homemade baked oatmeal is such a tasty hot breakfast, perfect for those cold winter mornings! Our recipe is made free of gluten, sugar and dairy, but it's filled to the brim with taste and healthy nourishing ingredients.
Pudding for breakfast? Yes please! This healthy winter's breakfast has a sticky pudding-like texture, and it will remind you of cosy winter nights eating rice pudding by the fire. To make the Sticky Spiced Pear Crumble Congee we have teamed naturally sweet coconut milk, with cinnamon and freshly cooked pear to make a seriously filling brekkie (or dessert!) without the unhealthy sugar spike!
This warming soup uses roasted pumpkin to add a sweet, depth of flavour, and the coconut curry flavours give the soup a tasty little kick.
Lasagne is one of those dishes we love to eat in winter, but we often avoid cooking it at home because, let's face it, making lasagne can be a bit complicated and messy. We used to dread the aftermath of dirty pots and pans spread from one end of the bench to the other… until we discovered this skillet lasagne recipe! It isn't just healthier than a traditional lasagne, it's far simpler to cook, and much easier to clean up afterwards too!