Cold and flu season is well and truly here, with new research from Codral revealing 7.5 million Australians have already suffered from cold and flu in the last month. That's a huge number, nearly a third of the population!
I've been getting plenty of questions from my 28ers about the best ways to dodge getting slowed down by illness. After all, there's nothing like a bad cold (or worse, the man flu!) to throw your regular training routine completely off track.
And for those of you wondering, yes, a huge number of us agree that man flu is actually a thing. 🙂 Codral research revealed that 3.2 million Australians believe man flu is a real condition.
So, whether you can feel that head cold coming on or you just want to keep your health in tip-top shape while everyone else is being hit by illness, take a look at my top tips (and Rocky7 workout video) to fend off cold and flu this winter.
5 tips to fend off colds and flu this winter
#1. Eat for immunity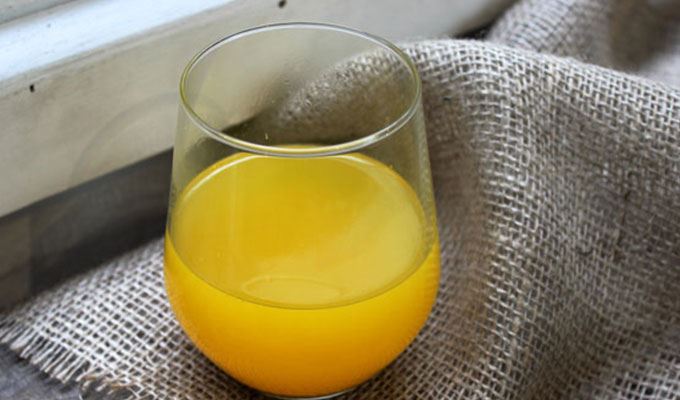 They say you are what you eat, so while eating well is important all year round it's even more essential when the office cold is doing the rounds. Focus on having plenty of nutrient-rich food like veggies and fruit and balance your diet with whole grains and lean protein.
Go for ingredients that will boost your immunity like garlic, ginger and turmeric – my Anti-Inflammatory Turmeric Tea is my favourite way to kick-start the day on those chilly winter mornings. And of course, don't forget to give your gut some love and boost that good bacteria with foods like kimchi, homemade probiotic-rich sauerkraut and kombucha.
#2. Keep it clean
I know it sounds simple, but keeping clean and soaping up your hands regularly is a must when germs are in the air. Viruses like the flu and common cold are passed from person to person, so avoid those germs by focusing on good hand hygiene, especially after being in shared office spaces and touching things everyone else does, like door handles and fridges, etc. Give your desk and phone a good wipe down each morning before you start your day, and give that constantly coughing colleague in the office a wide-berth.
---
VIDEO: Try my Rocky 7 workout to give a knockout punch to that sniffle!
---
#3. Don't stop moving
I get it, the temptation to hit snooze on your morning Pilates class is at an all-time high when you're warm and toasty in bed and the conditions are Antarctic outside. For most of us, it's the energy-draining effects of cold and flu that stop us from exercising. Plus, most people don't realise that exercise is a natural immune booster.
Keeping up a regular training routine can seriously help you keep a cold or flu at bay. On the flip side, try not to skimp on sleep. If you are starting to feel under the weather know when rest is best and give your body the sleep that it needs to repair and recover.
---
YOU MIGHT LIKE THIS: Can you (or should you) exercise when sick?
---
#4. Hydrate, hydrate, hydrate.
This is one that I can't stress enough! Staying hydrated helps your immune system function efficiently so it's especially important to drink plenty of water. Herbal teas like chamomile, green tea or dandelion are a great way to stay hydrated and give you a sneaky immune boost at the same time. If you can feel that head cold coming on, my tip is to lose the booze.
#5. Don't wait to medicate.
The reality is, sometimes, getting sick is unavoidable. It's really important to listen to your body and to treat your symptoms with over the counter medicine. Codral is always my go-to. The Day & Night tablets are my favourites when I just want to get on with life but I'm feeling especially fluey and in desperate need of a good night's sleep!
For more information on Codral and dealing with cold and flu symptoms, visit:& www.codral.com.au

Recipes to help improve your natural immunity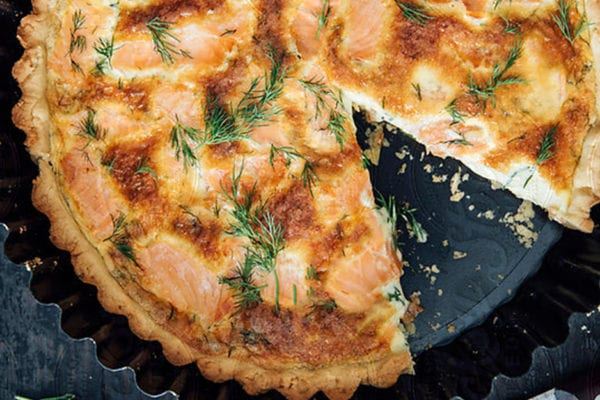 Salmon & Dill Quiche
We all need a classic go-to quiche recipe. There are a lot of healthy ingredients in this dish that not only taste great, but dill and salmon are both known to help reduce inflammation which is great for our overall wellbeing.
Get the full recipe
---
Click through to see more immunity-boosting anti-inflammatory winter recipes you can make for the whole family.
---