Eating quality fresh ingredients with natural anti-inflammatory properties can help you keep those pesky winter colds at bay. If you want to know what foods have natural anti-inflammatory qualities and how to cook with them, then I'd love you to take a look at these 7 anti-inflammatory winter recipes; they're family-friendly, tasty and perfect for the colder months.
---
Did you know that even mild inflammation in the body can cause fatigue and increase joint pain?
Inflammation can often be managed with a healthy diet and lifestyle, however, chronic information is a very serious matter, as it has been linked to many life-threatening diseases (such as heart disease and stroke). So, if you suspect you have elevated inflammation (or if you have any health concerns at all, for that matter), we recommend you stay safe, and always seek the advice of a medical professional.
---
3 types of foods with natural anti-inflammatory properties
1: Foods that contain Omega-3s
Omega-3 fatty acids not only have anti-inflammatory properties but they are also known to naturally strengthen your immunity by increasing the activity of your major immune cells.
The best sources of omega-3 fatty acids include:
salmon
mackerel
sardines
anchovies
walnuts
flaxseeds
chia seeds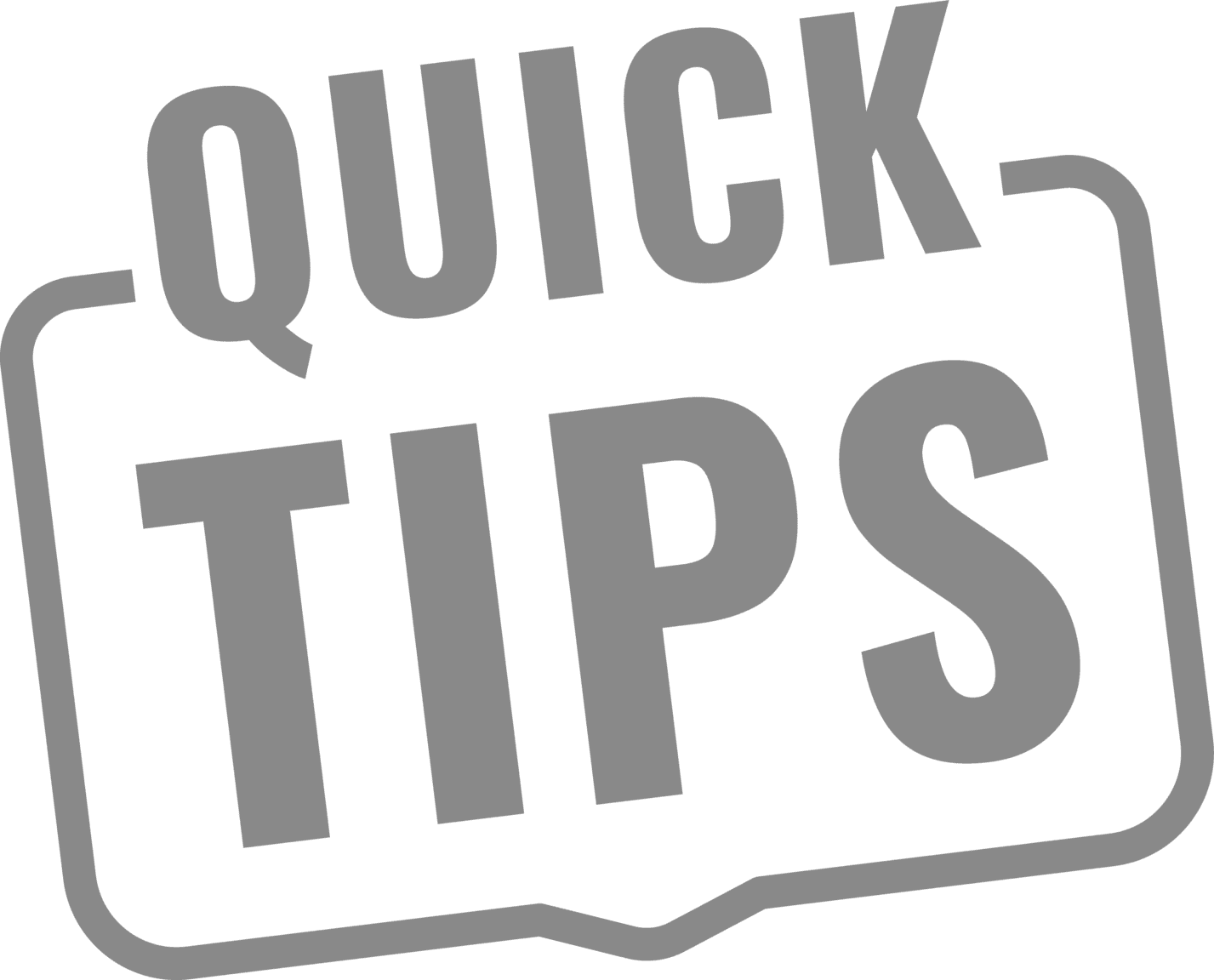 Why chia seeds are great for gut health.
Once chia seeds have been soaked in liquid they become highly gelatinous. If your gut is inflamed, this gelatinous layer can soothe your gut lining and give your gut a chance to repair itself, thereby potentially reducing your inflammation levels.
Want to cook something healthy using chia seeds? Check out our quick and easy gut-lovin' raspberry chia pot recipe from our friends at I Quit Sugar.
2: Foods that contain Vitamin C
Vitamin C is required by certain immune cells to perform their specific tasks efficiently and studies have also shown that Vitamin C can reduce the duration of the common cold in healthy people. Majority of the functions of Vitamin C are related to its properties as a powerful antioxidant. This means that it can fight against any naturally occurring free radicals in the body and reduce oxidative stress and inflammation.
Vitamin C rich foods include:
citrus fruits
guava
tomatoes
potatoes
red and green peppers
kiwifruit
broccoli
strawberries
brussels sprouts
cantaloupe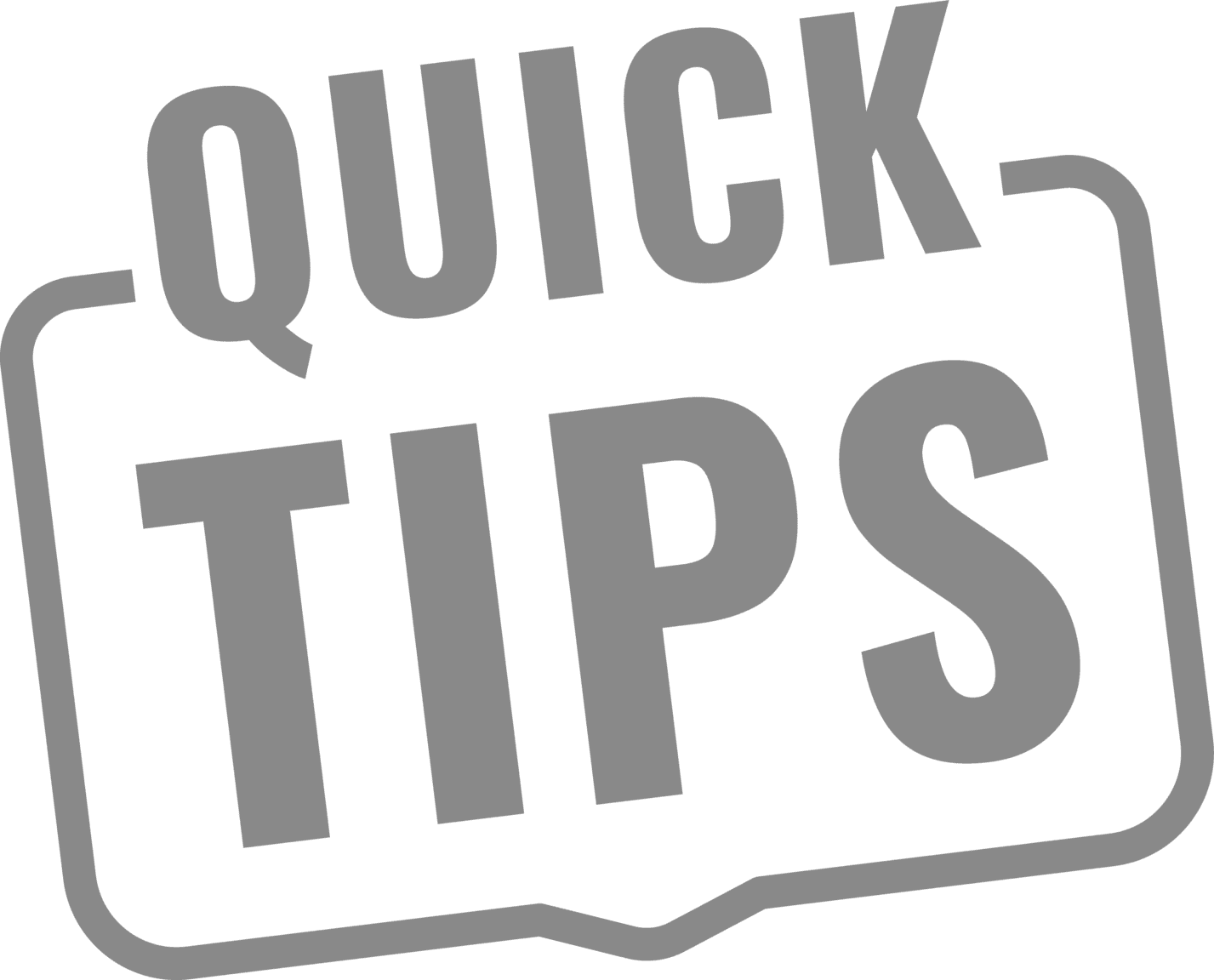 Are you trying to boost your vitamin C levels naturally with food?
The naturally-occurring vitamin C content in food is reduced by exposure to heat and it also reduces with prolonged storage. This means you'll gain far more benefits from eating foods rich in vitamin C-rich when they are in their natural form, fresh and raw… when you can of course!
3: Foods that are naturally 'gut-friendly'
Did you know most of our immune system is controlled by the gut? Our digestive system is where our immune cells learn to become familiar with different pathogens so, later on, it will be able to initiate a fast immune response to protect you? I think that's a pretty good reason to feed your gut the right foods this winter! There are certain foods which may help reduce inflammation by promoting a balanced gut flora and overall better gut health.
Foods that may help reduce inflammation by promoting a healthier gut include:
cruciferous vegetables (like broccoli)
fermented vegetables (like homemade sauerkraut)
fish
legumes & whole grains
nuts & seeds
fruits
yoghurt
kefir
extra virgin olive oil
How to make gut-friendly sauerkraut at home!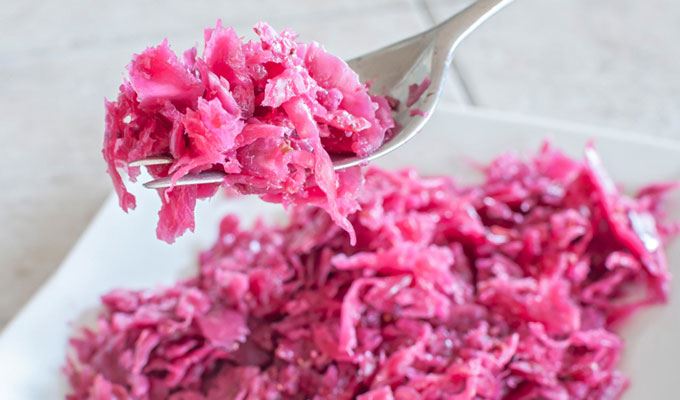 Homemade Purple Sauerkraut
Fermented vegetables are a great way to keep your gut healthy and to aid digestion of meals. It also adds a great flavour to your dishes!
Check out this recipe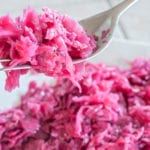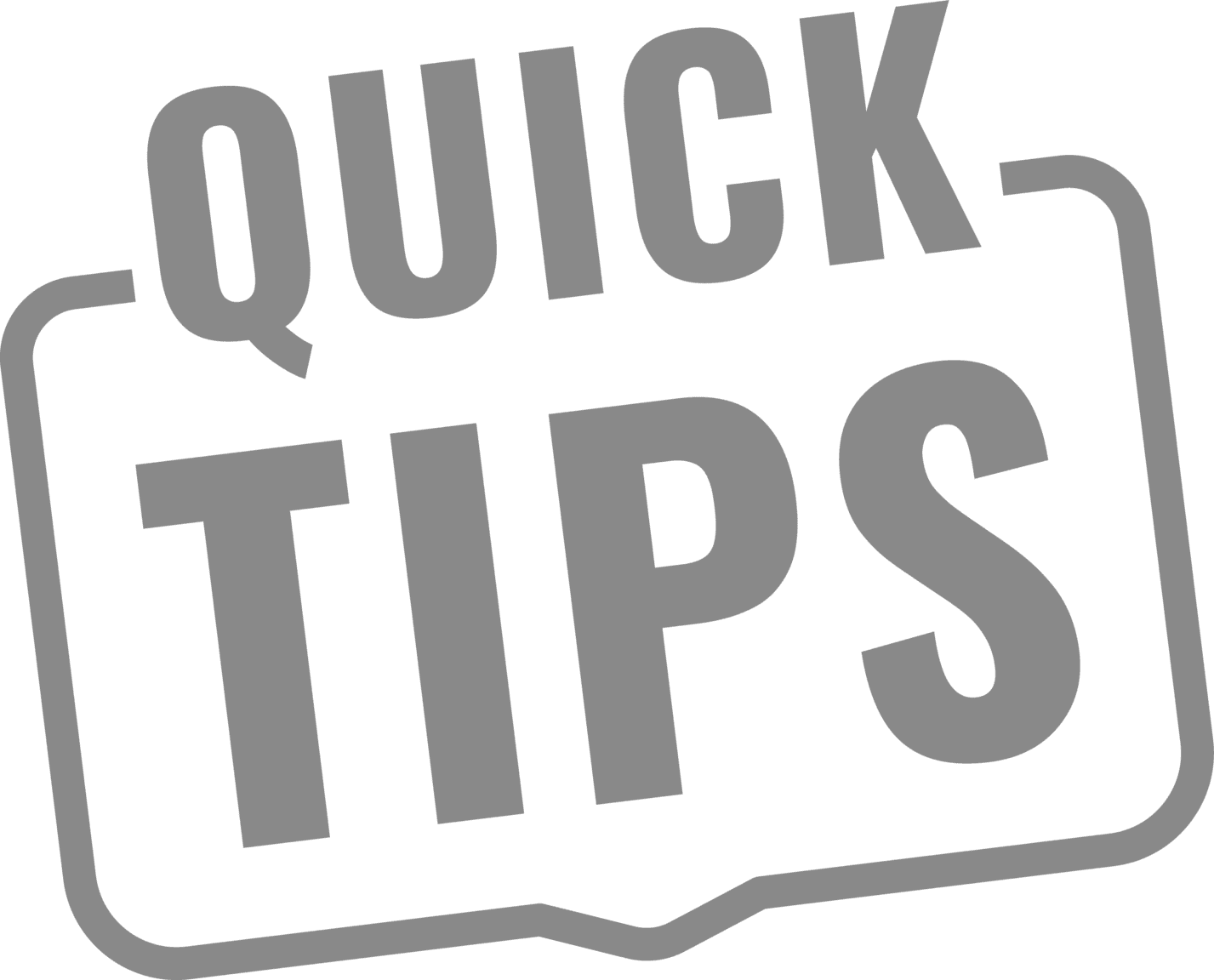 A nutritionist's guide to avoiding foods that could worsen your inflammation levels
Meg Yonson is a qualified nutritionist and recipe developer for the I Quit Sugar recipe site (of which 28 By Sam Wood is now the proud custodian), and she says studies show inflammation is known to worsen during the cooler months. Meg advises your first step to fighting winter inflammation should be eliminating foods that are high in sugar or sodium. If inflammation is a concern, she also recommends cutting out processed foods, alcohol, dairy and even red meat from your diet.
Always check with a doctor if you have any health conditions or concerns.
While we make every effort to make sure the information we share on this website is accurate and informative, we can't guarantee the information will always apply to your specific set of circumstances. Please do not use our information to diagnose, treat, cure or prevent any disease, or as a substitute for the advice of a health professional. Please stay safe, and always seek the advice of a medical professional.
7 winter recipes made with natural, anti-inflammatory ingredients
There's nothing better than curling up with a comforting meal and getting warm from the inside out – and it' even better when you know you're eating nourishing ingredients known to assist your digestion and help control your inflammation levels. Try one of my healthy anti-inflammatory meals tonight!
Cheese-filled roast broccoli smothered in a tasty anti-inflammatory drizzle? Yes Please!
If you haven't tried roasted broccoli like this, then you're missing out on something special. We reckon this little combo is one of the best healthy vegetarian winter dinners out there – give it a go tonight and tell us what you think!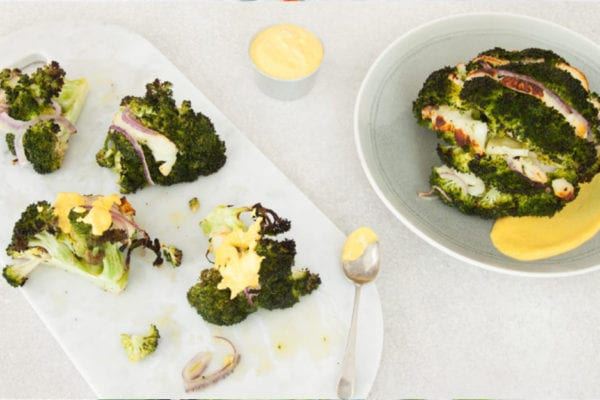 Roast Haloumi Stuffed Broccoli
Roasted broccoli stuffed with cheesy haloumi? Yes, please! Serve as a special side or add some fresh chickpeas to the oven tray for a filling vegetarian main course. And if you're vegan or dairy intolerant we have delicious dairy-free ingredient swaps for you to try, too.
Get the full recipe
Anti-Inflammatory Coconut Fish Curry
This speedy one pot curry is bursting with all of those delicious curry spices that we love, including our favourite anti-inflammatory turmeric and fennel! Dished up and on the table in 30 minutes, this winter-warmer is the perfect midweek dinner!
Anti-Inflammatory Coconut Fish Curry – Powered By IQS
This recipe works best with homemade stock, as you'll get the most gut healing and anti-inflammatory benefits! If you don't have any homemade stock, that's OK, just buy a good quality organic stock from your local store.
Get the full recipe
Here's a tasty stew to help you stay healthy and happy this winter.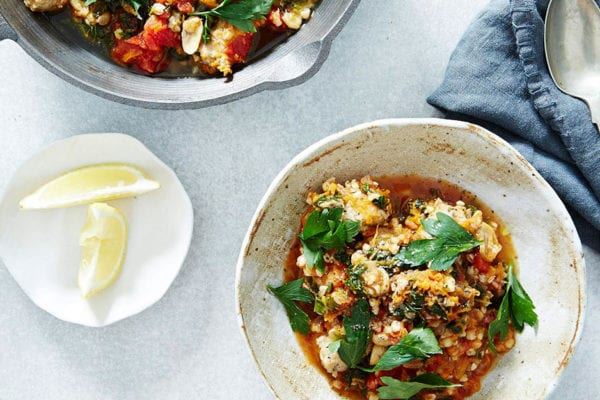 Gluten-Free Winter Sausage Stew
Don't let the 'buckwheat' ingredient fool you, this hearty stew is grain-free, gluten-free, it is sure to be a hit with the family on a cold winter's night.
Get the full recipe
Our salmon & dill quiche recipe is filled with natural inflammatory ingredients.
There's a whole lot of good things in this recipe. It's fast and simple to make, and it's yet another one of our winter dinners that provides enough leftovers for a few quick and healthy lunches during the week!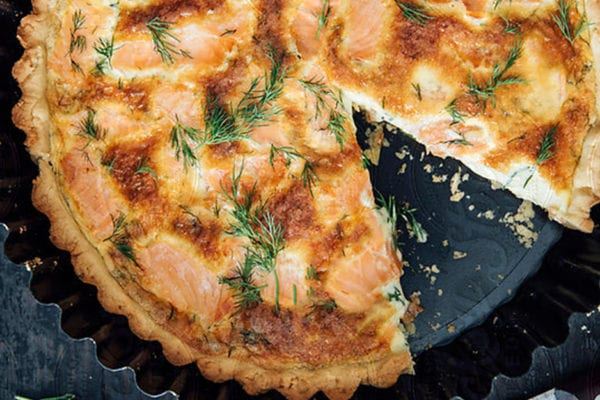 Salmon & Dill Quiche
We all need a classic go-to quiche recipe. There are a lot of healthy ingredients in this dish that not only taste great, but dill and salmon are both known to help reduce inflammation which is great for our overall wellbeing.
Get the full recipe
Try this tasty chia pot recipe packed with natural anti-inflammatory qualities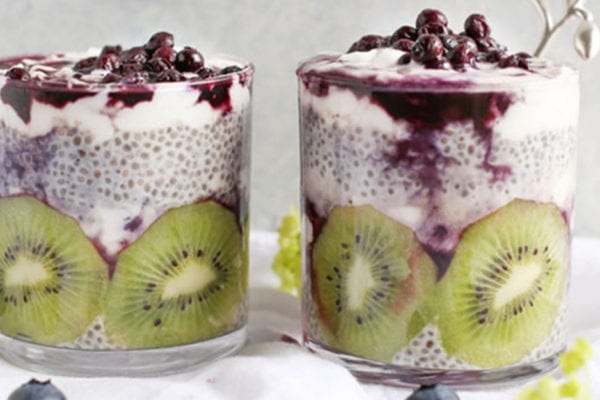 Gut-Lovin' Raspberry Chia Pot
Chia seeds are a high-quality plant-based protein known to be gentle on the stomach. Once chia seeds have been soaked in liquid, they expand and develop a bit of a slimy pudding-like texture which acts as a barrier for the gut, so it's a good choice for anyone with a sensitive tummy.
Get the full recipe

Try our Hazel-Nutty Broccoli Tart Recipe. It's not just healthy, it saves you time too!
I love the taste of this hazel-nutty crust. And it's not only healthy, it's a money saver too. The broccoli filling for the tart is designed to be 'no-waste', and the leftovers will become a quick and easy winter's breakfast for you during the week. That's what I call a win-win-winter dinner!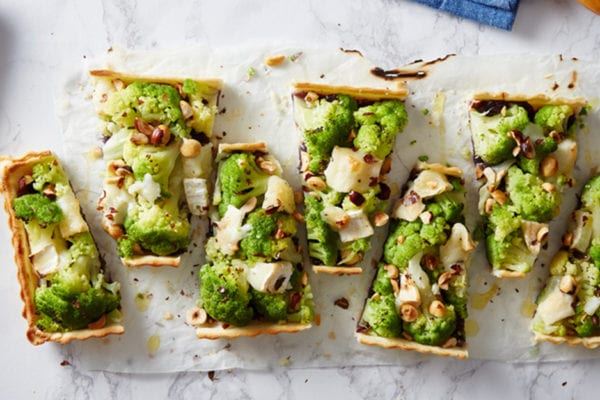 Hazel-Nutty Broccoli Tart
This easy hazel-nutty crust tastes great with the no-waste broccoli filling. We recommend cooking this one up on a Sunday and having as a no-brainer breakfast during the week.
Get the full recipe
Try my sweet potato fritters with smashed avo
It's not just Melbournians who have gone avo mad. What I love most about this dish (other than the flavour) is that avocado and some fresh, healthy salmon gives you an amazing dose of healthy fats… and it might be just what the doctor ordered this winter!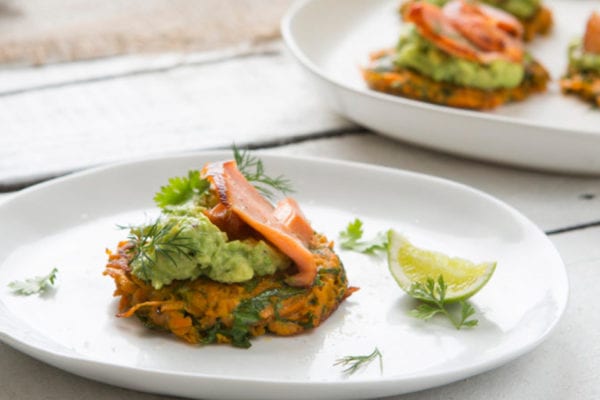 Sweet Potato Fritters with Smashed Avo
If you're getting a bit tired of eggs, these nutrient-dense fritters are a flavoursome addition to your Sunday brunch!
Get the full recipe