Pulses such as beans, peas and lentils are a very good option if you want to eat a healthy, balanced diet. Pulses are a good source of protein and fibre, and contain many vitamins and minerals important for our health and wellbeing. In my role as head nutritionist at 28, I hear a lot of people say they avoid cooking with dried pulses as they don't know how to prepare them – or they think they're too fiddly to bother with. The good news is that preparing dried pulses can be easier than you think. With a little bit of forethought, you can have them prepared, ready and waiting to be incorporated into your next healthy meal.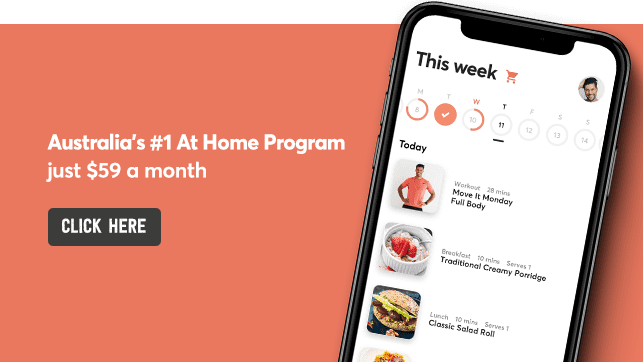 A simple guide to preparing some of our favourite dried pulses
Pulses are a good source of fibre, which is so important to our health. Fibre is great for our gut health and for keeping our digestive system happy and healthy. It's also known to reduce our risk of health complications, heart disease and type two diabetes, yet it's said that 1 in 5 Australians don't incorporate enough fibre into their diet. By adding more pulses to our meals, such as beans, lentils and peas, we can easily meet our recommended fibre intake and get healthier from the inside, out.
To soak or not to soak before cooking…
Beans are always better when they have been soaked before cooking. If you soak dried beans before cooking, it will make them easier to digest, which means the nutrients will be easier to absorb so you'll get the full nutritional benefit of these tasty little beans. However when it comes to lentils and split peas, there is no soaking necessary, so it removes one step from the preparation and cooking process. We still recommend you rinse them first though!

Why choose dried pulses & legumes over canned?
You'll avoid excessive salt consumption
Often, canned beans and lentils are soaked in water and salt, so they have a high sodium content. Excess salt consumption, over time, can lead to high blood pressure among other problems. Whereas dried beans and lentils are exactly as nature intended… only dehydrated!
You'll avoid potential hidden preservatives
The problem with canned pulses is that you might not know the full story of what you're eating. Some manufacturers of canned beans, chickpeas and lentils add preservatives, which is something we tend to avoid.
Dried pulses are more flexible with a firmer texture you can control via the cooking process.
We also find that you have more control with texture with dried pulses. Canned pulses are generally very soft and mushy, whereas with dried pulses tend to be firmer, so there is more 'bite'. Of course, if you LIKE it mushy, just cook those dried pulses for a little longer! 🙂

How to prepare dried green split peas
Before you start, rinse the green split peas and put them in a pot. The green split pea to water ratio is 1:2, which means if you're cooking 1 cup of green split peas, you use 2 cups of water. Once you have your green split peas and water in your pot, turn the heat on and bring them to a boil. Reduce to a simmer and leave for approximately 35 minutes until the split peas are soft and cooked through.
Sam recently made this Green Split Pea Dahl with Cauliflower Rice if you'd like a recipe to cook these tasty little legumes!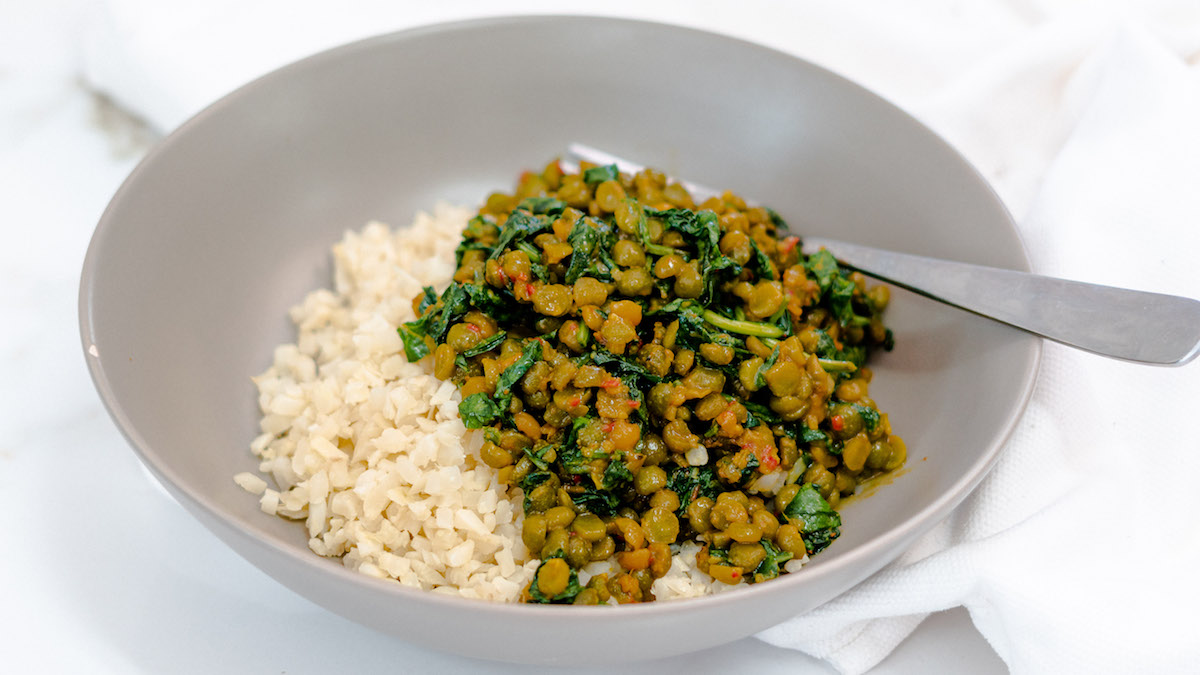 How to prepare dried red split lentils
When cooking red split lentils, we rinse them before transferring them to a pot with water. If you're cooking 1 cup of red split lentils, we recommend you add 1 to 3 cups of water to the pot. Like other pulses, we bring them to a boil before reducing the heat and allowing them to simmer. These lentils are among the fastest to cook and take about 10 minutes to become tender.
One idea of how to incorporate red lentils into a meal is our Red Lentil Minestrone.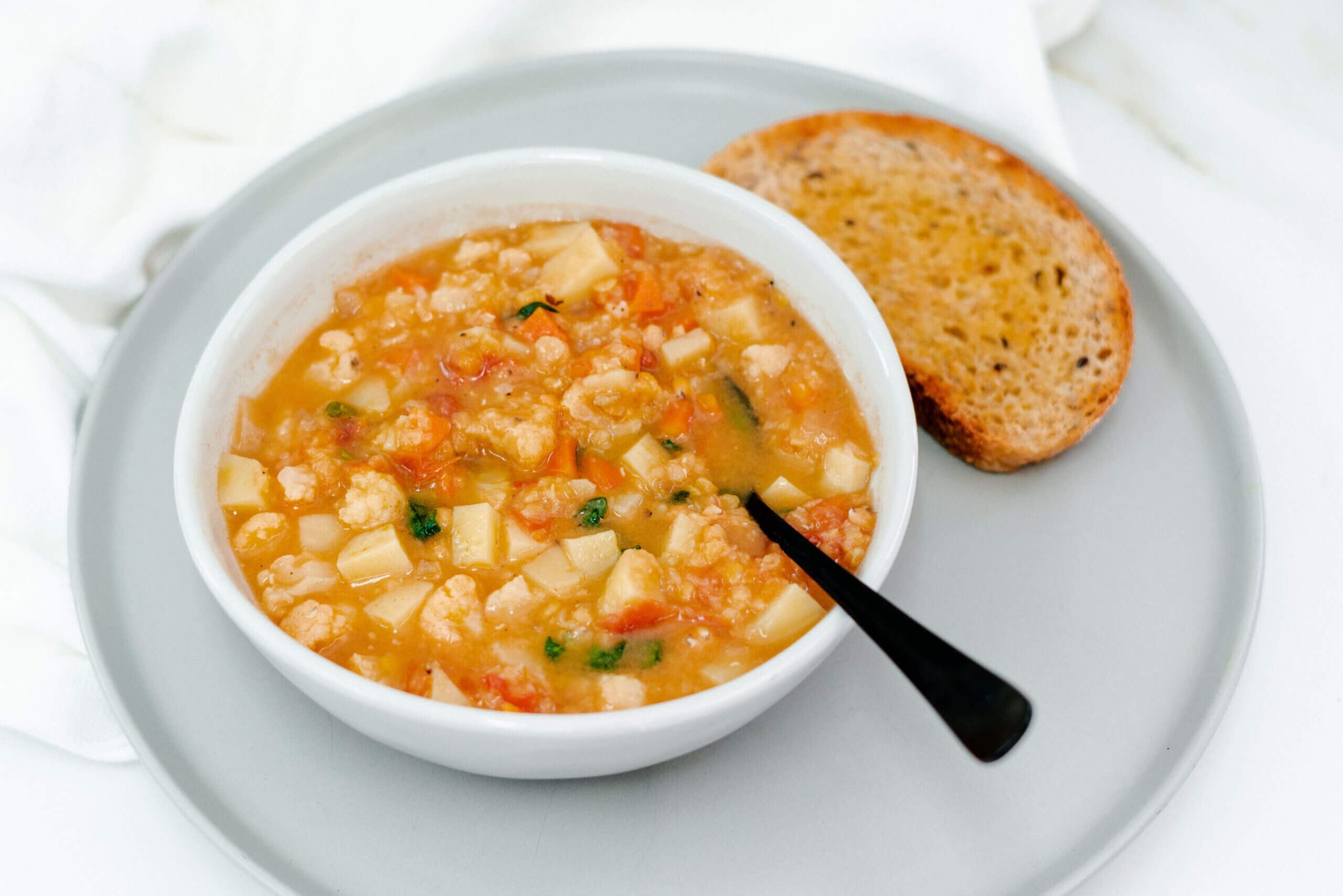 How to prepare dried whole green lentils
To cook green lentils, we start by rinsing them under the tap. Add them to a pot with 3 times the amount of water. For example, if you're cooking 1 cup of lentils, you will need 3 cups of water. Bring them to a boil and then leave them to simmer for 25 minutes until they're tender. Make sure you don't add salt to your lentils until after they're cooked. If you add salt during the cooking process they become tough and take longer to cook.
Give our Lentil & Beef Stew a try for a hearty lentil filled meal.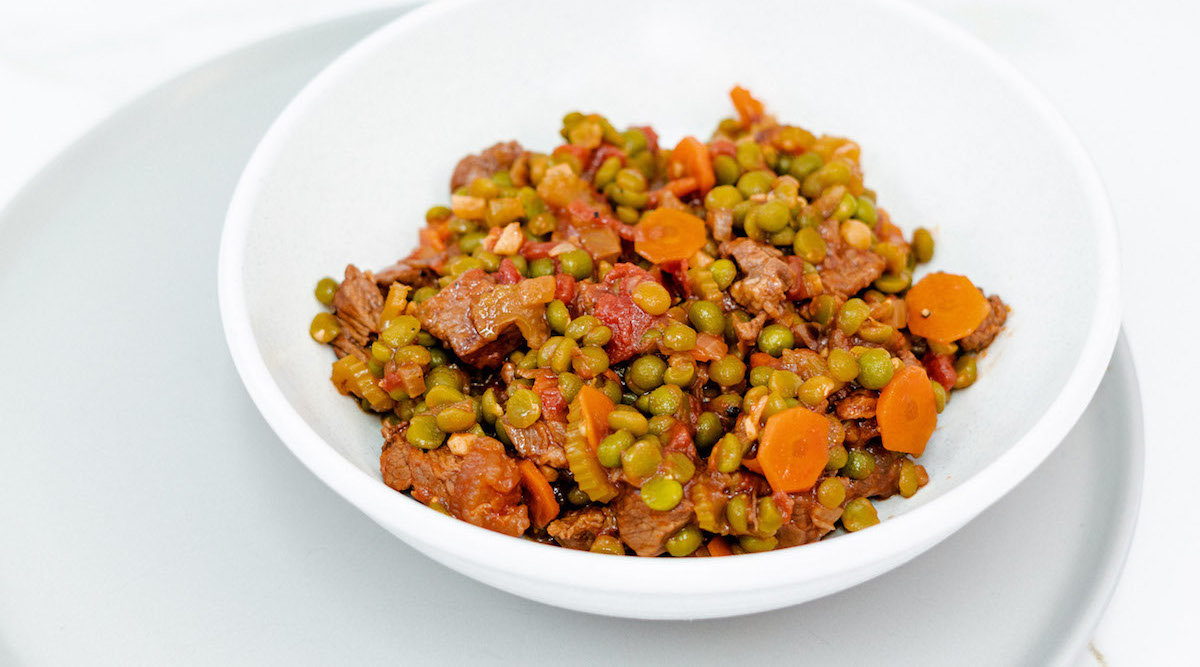 How to prepare dried black beans
Before cooking black beans, we need to rinse them and then soak them for at least 6 hours. Here at 28, we like to leave them to soak overnight for maximum convenience. When soaking black beans, leave them in a bowl with enough water to cover them generously.
After soaking your beans, add them to a pot with three times the amount of water. This means 1 cup of black beans will need 3 cups of water. Bring the pot to a boil and then reduce to a simmer and leave them to cook for around 35 minutes.
Try our Smoky Black Bean Soup for a warming and nutritious meal using black beans.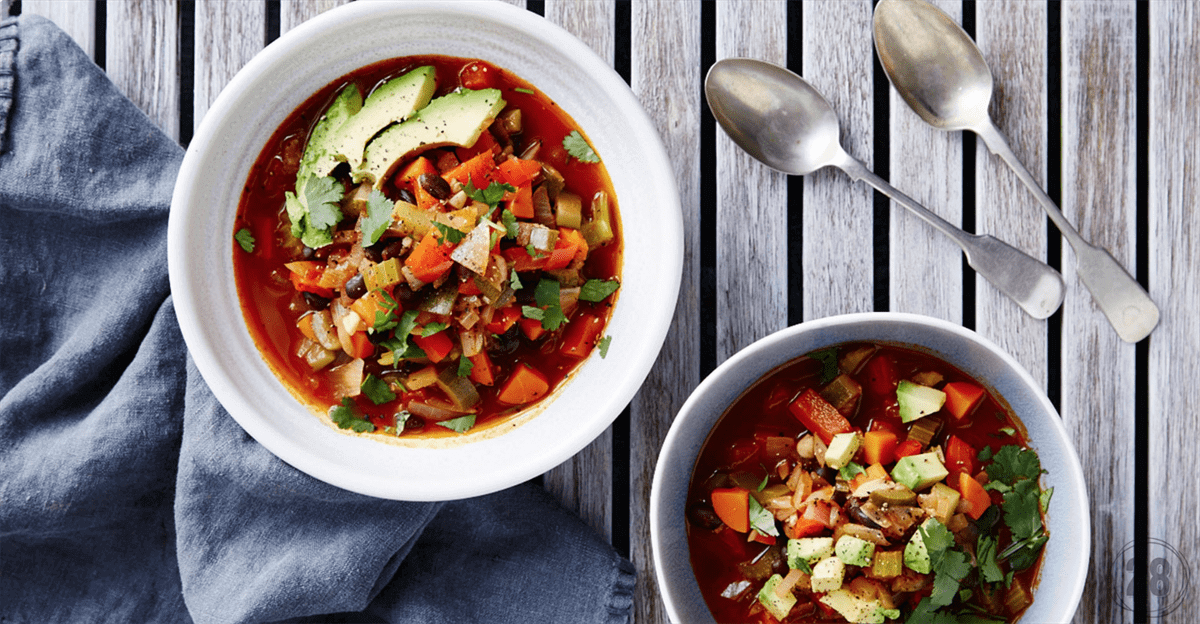 How to prepare dried red kidney beans
First up, we need to soak the kidney beans in a bowl with a generous amount of water, for at least 4 hours. Once they have been soaked, place them in a pot with three times the amount of water (1 cup of red kidney beans to 3 cups of water). Bring the pot to a boil and then reduce to a simmer and cook the kidney beans for 35 minutes, until tender.
A 28er favourite, our popular BBQ Corn & Haloumi Salad is a great way to incorporate nutritious kidney beans.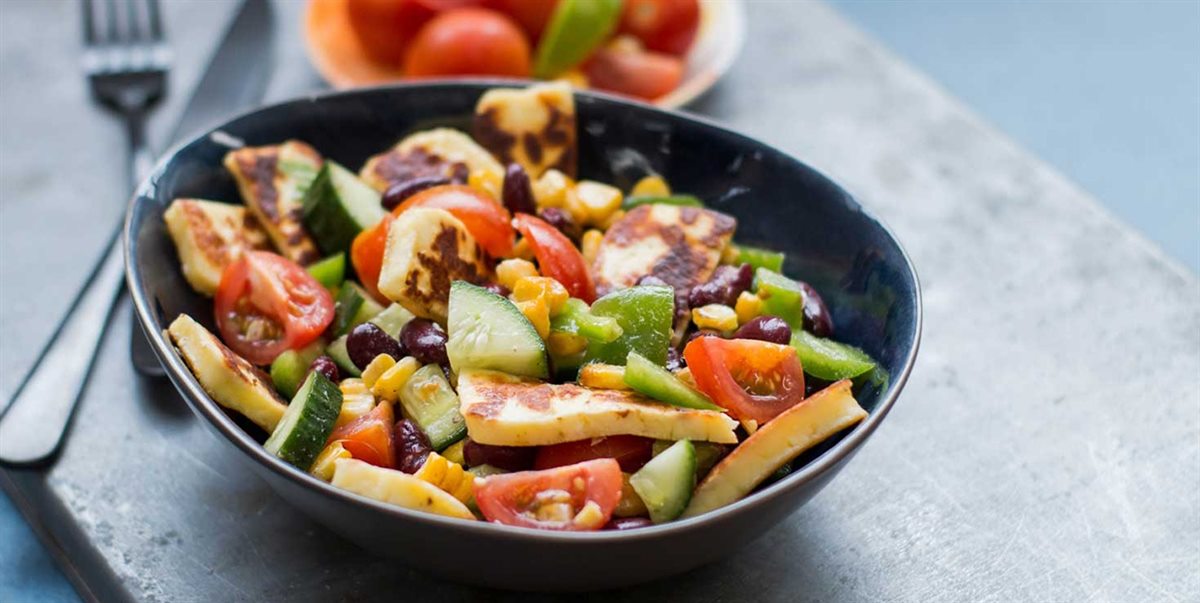 How to prepare dried chickpeas
Like the beans above, chickpeas are something we need to soak before cooking. Chickpeas should be covered with a generous amount of water and left to soak for 8 hours before they're ready to cook. After soaking, add the chickpeas to a large pot with 3 times the amount of water. Bring them to a boil and then reduce them to a simmer for about 30 minutes.
You'll love our Express Veggie Noodle Bowl, which features these delicious and nutritious chickpeas.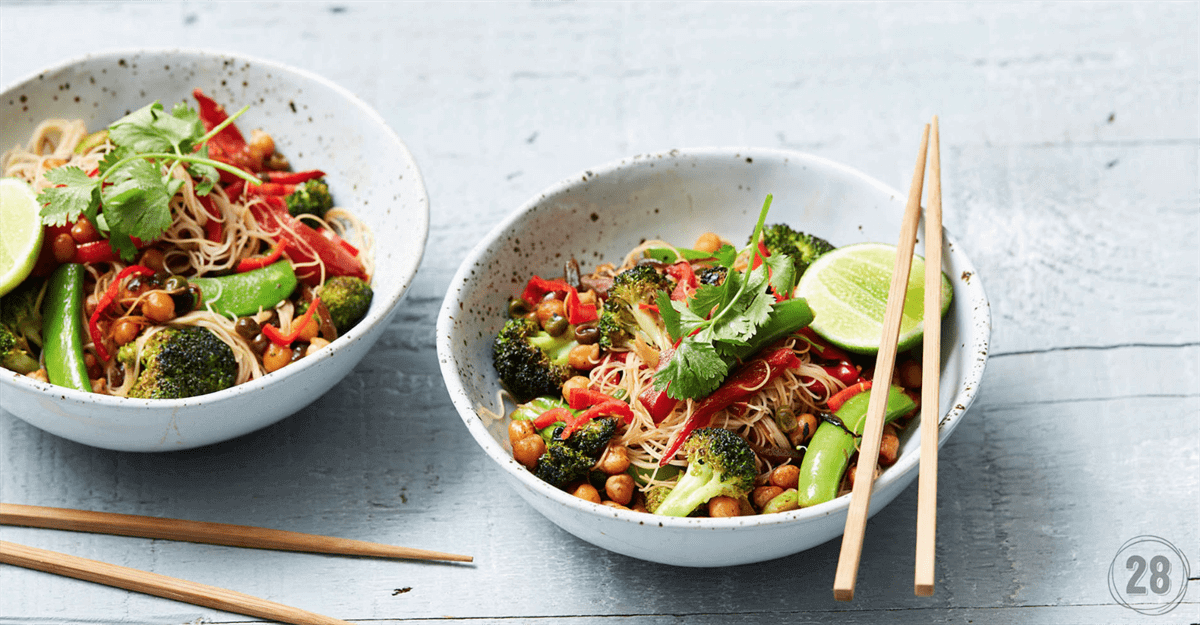 So now you know how simple it can be to cook dried pulses from scratch!
We love cooking up a batch of pulses on the weekend and using them in various recipes across the week. You know you're getting a great hit of fibre and all of the nutritional benefits of these amazing beans, lentils and legumes.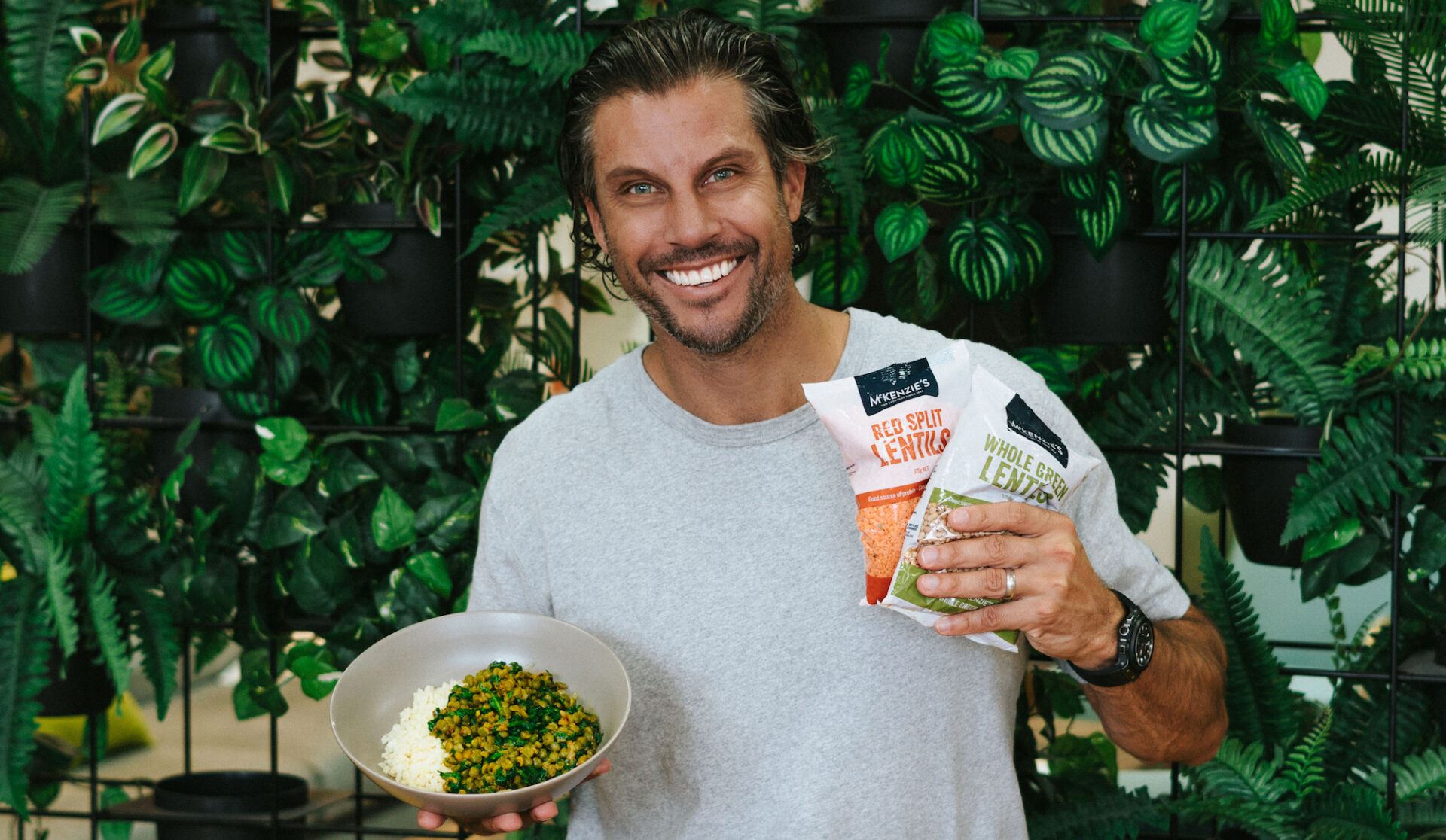 ---
Ready to get fit & healthy at home?
My home fitness, nutrition and mindset program has helped over 400,000 people live healthier lives at home. Join me NOW for instant access to all my home workouts, including yoga and Pilates, as well as mindset and motivation support, and delicious nutritionist-approved meal plans… all for less than $2 a day.
---