When it comes to healthy eating and weight loss, the key to success is all in the planning and preparation.
Setting aside a little time each week to plan your healthy meals and do a weekly meal prep will save you a lot of time in the week ahead, and you'll soon discover it has a lot of other positive impacts on your week, too.
I've put together easy meal prep tips to get you started, and you'll also find lots of prep-friendly dinner recipes so you can get meal prep dinner ideas for the week ahead. If you follow my plan I'm sure you'll be a meal-prep master in no time!
Having healthy meal options prepared in advance makes it a lot easier to stick to a healthy eating routine.
The benefits of a weekly meal prep
Answers the burning question 'what's for dinner tonight?'
Improves yours and your family's health as you'll always have healthy options in the freezer.
Saves time and money as you can limit your grocery purchases to exactly what's on your weekly meal plan.
Reduces food waste because your groceries are already well-planned and accounted for
Defends against unhealthy (and expensive) takeaways when the family complain they're STARVING and just can't wait!
I want you to focus on making small, effective changes to help you reach your health goals. A weekly meal prep is a great way to start!
Meal prepping gives you a chance to take a break from cooking during the week
When you're a 28er, your recommended weekly meal plan will always include a couple of recipes designed to have leftovers for the next day (or that you can freeze) so you can take a break from cooking now and then.
Want to see what a week on 28 looks like? Download our 7-day healthy meal planner.

How to make your meal preps quick & healthy
Now that we know the benefits of meal prep, I've got a few tips to help you tackle a meal prep so you can easily handle your week ahead, and anything else that comes your way!
1. How to plan your week ahead
Plan it all out. That means all meals and snacks, breakfast, lunch and dinner. But don't over plan. It's important to be realistic. Some days we just can't be bothered cooking, and that's OK. Include some space in your food prep planner for no-cook days so you will be able to quickly throw some leftovers together or grab something healthy from your freezer.
Being prepared for the occasional no-cook day means you will be less tempted to grab an unhealthy (and expensive) takeaway.
2. Don't be afraid to go back to basics
When you're trying to lose weight but strapped for time, keeping it simple is best! Think back to how parents/grandparents would have cooked, there is nothing wrong with serving up a good quality piece of meat (or another protein source) with a fresh side serve of veg or salad for dinner.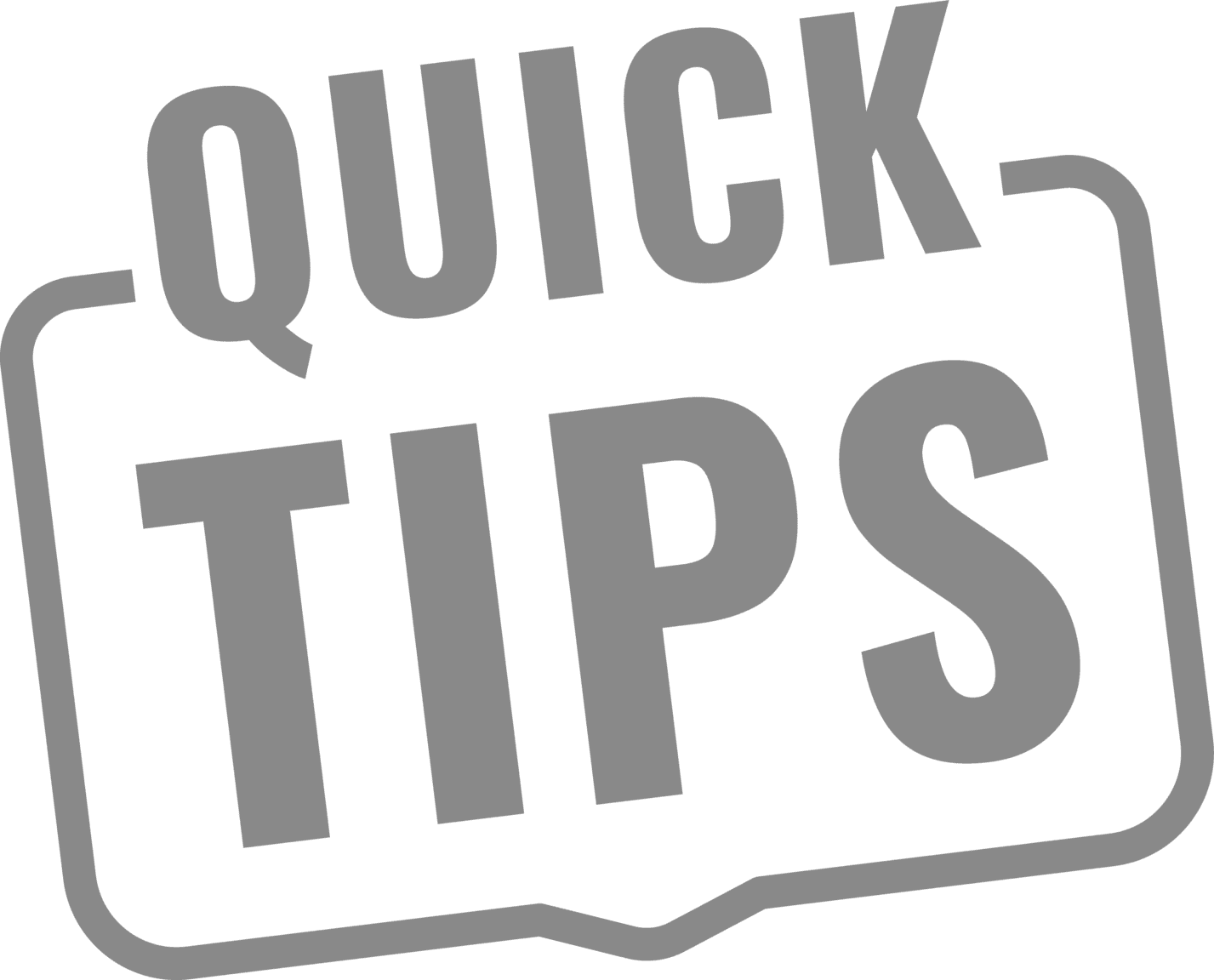 Put your slow cooker to good use. Cook a hearty stew to freeze (with a side of brown rice or cauliflower rice). Or slow cook a chicken and vegetable soup and pop individual serves in the freezer. These will come in so handy on those nights when you walk in the door and think 'please someone cook for me!'.
3. Shop. Unpack. Prep!
Rather than put everything away as soon as you bring home the groceries, do you prep. When you get home with the groceries, chop up all veggies and place in storage containers or zip lock bags so that they are ready to go. Whether it's for snacks or for cooking during the week, this an awesome time-saving tool.
A weekly meal prep will feel like your best friend every time you get home and think 'please someone cook for me!'
4. Know your regular recipe 'time suckers' and prep it!
Decide which recipes, if made ahead, would save you the most time during the week. Is it the midweek stew? Or would you love to cut down the time it takes to prepare the family's favourite lasagne every week?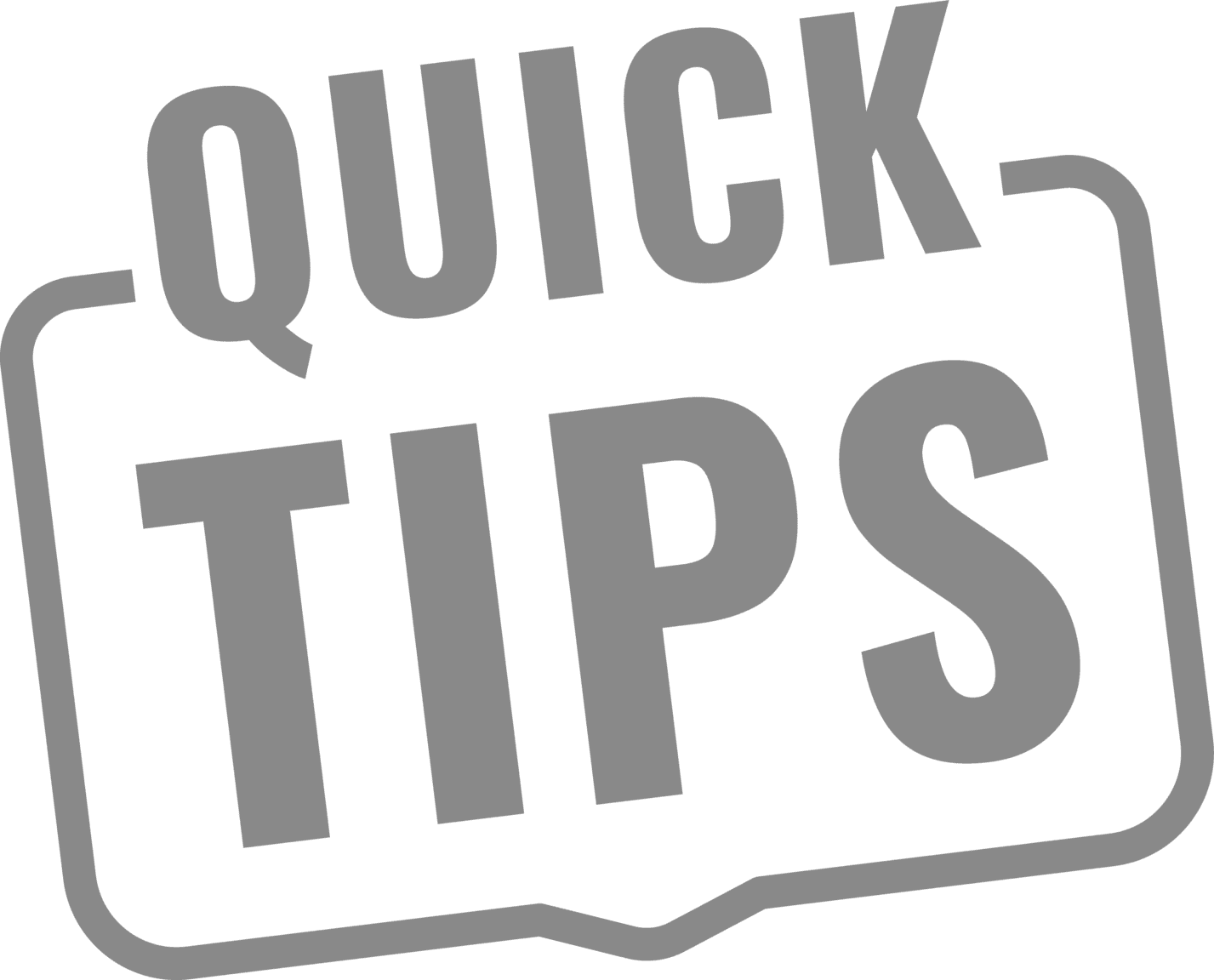 Invest some time each weekend to batch cooking the recipes with the longest prep time. Dedicate an 'hour of power' on a Sunday to whipping them up.
5. Portion out healthy snacks for the week
Sometimes you need to grab and go. Bag up portions of nuts for when you or the kids need a snack in a hurry. I really like these tasty tumeric cashews with toasted coconut.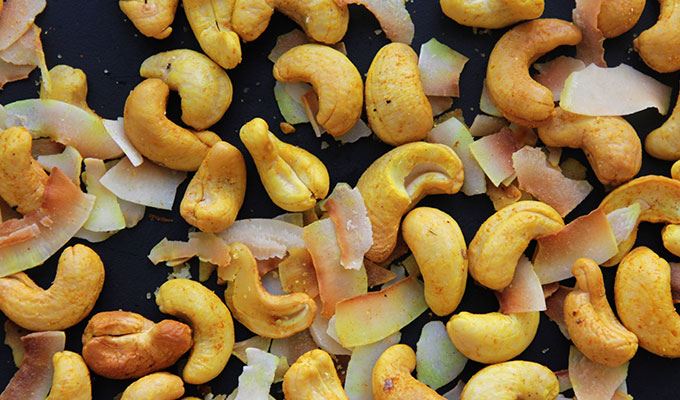 6. Bag up your extra smoothie ingredients
Bag up smoothie ingredients like berries and ripe bananas in individual portions and place them in your freezer for breakfast or lunch emergencies. When you're rushed for time or just want a tasty smoothie, simply empty contents of the bag into the blender and blitz.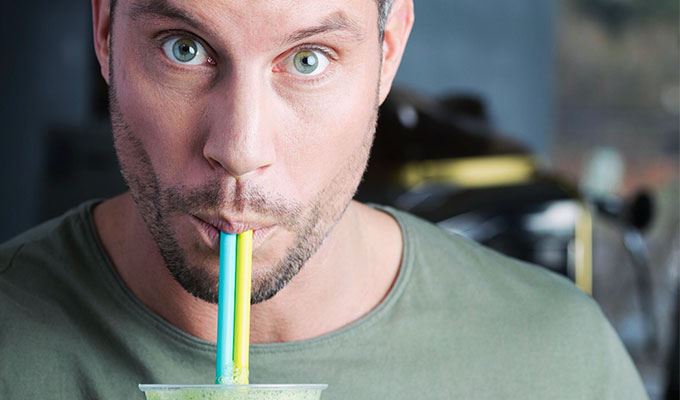 If you're trying to lose weight, it's often the smallest changes, consistently done, that leads to the biggest result.
RECIPES: Healthy meal prep dinner ideas
Are you ready to put your new prepping skills to the test? Choose your favourite healthy dinner recipes below to get tasty meal prep ideas for the week ahead.
Want a meal-prepped curry in a hurry?
Everyone loves a healthy chicken massaman curry – especially when you can make a batch in under 30 minutes and freeze it for up to a month. All you need to do is reheat your curry and boil and pulse the Broccoli + Cauliflower Rice on the night, and your dinner is done!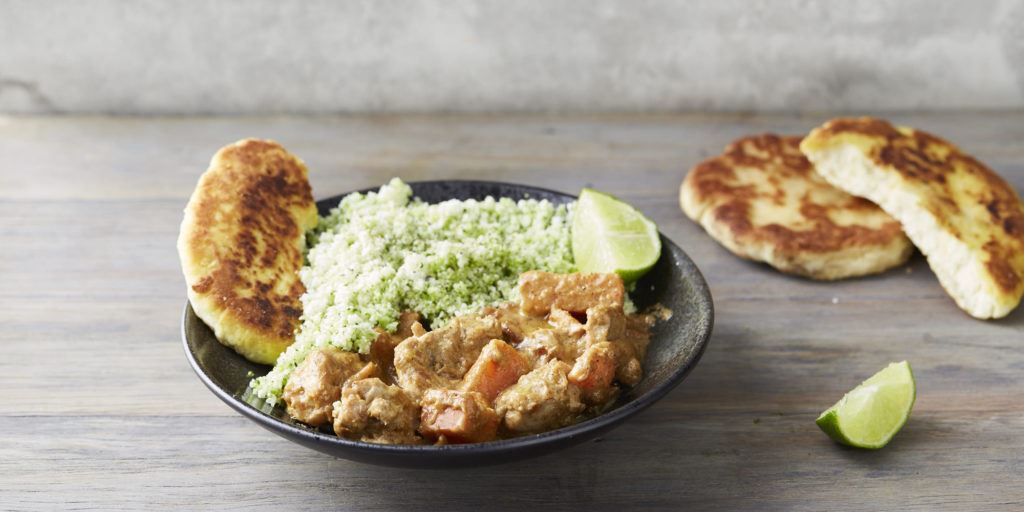 A filling salad recipe you can prepare for the week ahead!
Take a look at our delicious Quinoa & Roast Vegetable Salad with Haloumi, this is a great one to prepare on a Sunday for work lunches during the week, or you can serve it up as a quick side for a healthy mid-week dinner.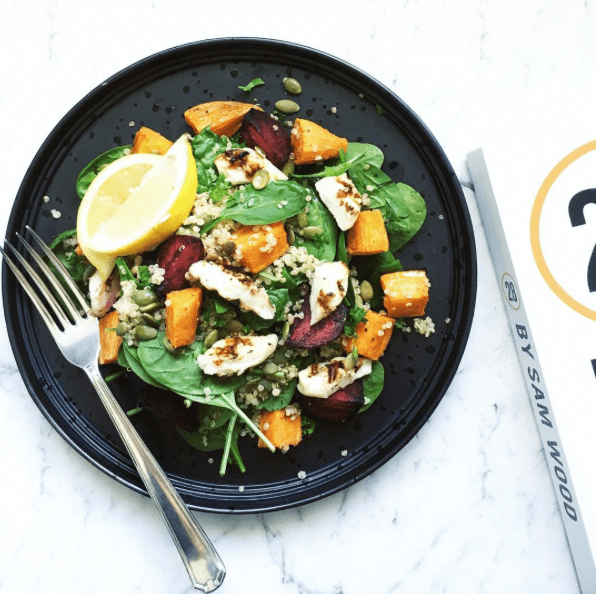 Easy freeze, no-meat meatballs
Take a look at these tasty, vegetarian meatballs made from… walnut! These will last in the fridge for up to 1 week, or frozen for up to 1 month. You can make these ahead of time and reheat them to make a range of interesting dishes including one of the fastest mid-week meals you'll ever find: 5-minute cheeseburger tacos!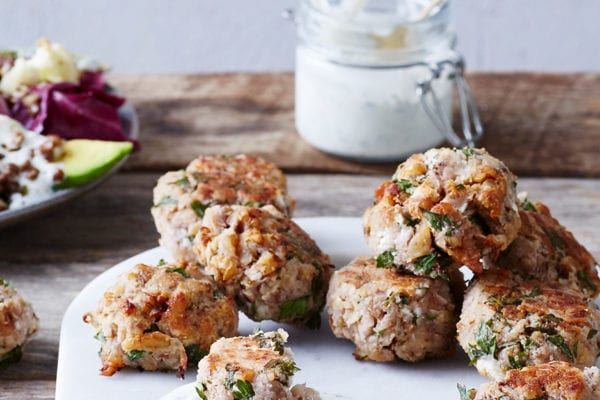 Walnut No-Meat Balls
Sick of the same old vegetarian recipes for meatballs ? If you're tired of quinoa patties, beetroot burgers and the stock-standard mushroom mince, we've come up with something a little different! Get ready to be blown away by our vegetarian Walnut no-meat meatballs! Makes 15 balls, serves 4 to 5.
Get the full recipe
Faster pasta that can live in your freezer until you need it!
Thai Red Curry "Bolognese". It's Thai, it's Italian, it's whatever you need it to be when you want a quick and easy meal that freezes and defrosts well. To make it more Thai, serve it over basmati or cauliflower rice. To make it more Italian, serve it over pasta or even go for the healthier option of zucchini ribbons!
Or, if you'd prefer a vegetarian option try this low carb, gluten-free lasagne instead, it freezes really well!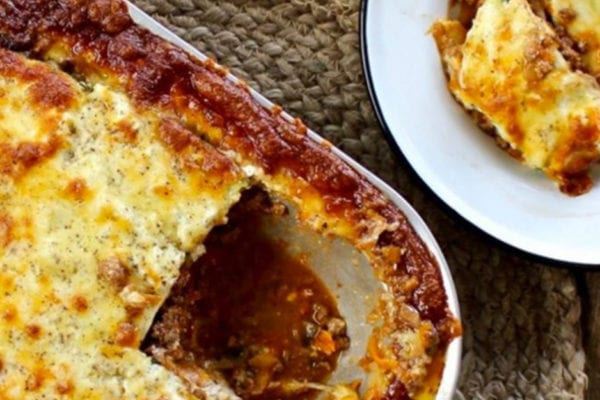 Low Carb Gluten Free Lasagne
If you think eating healthy food means you have to sacrifice taste and give up your favourite meals, think again! Our grain-free, low carb lasagne will keep your tastebuds satisfied without having to worry about your waistline.
Get the full recipe
Get dinner ready fast with these freezer-friendly sausage rolls
Everyone loves healthy sausage rolls. You can freeze a batch and whack them in the oven when you're in a pinch.
Healthy & Easy Sausage Rolls
I'm all for sneaking in vegetables wherever I can, and my easy sausage rolls are the perfect way to up your veggie count for the day. If you're looking for a healthy and tasty alternative to these all time favourites, look no further than my Homemade Sausage Roll Recipe. These ones are super flavoursome on their own so you won't even need to drown them in tomato sauce!
Get the full recipe
Get a big slice of veg, easy and nice!
This perfect fetta-crusted zucchini slice can store in the fridge for up to 4 days. Or, if you place the slices into a container with baking paper pieces between each slice, it will freeze well for up to 1 month.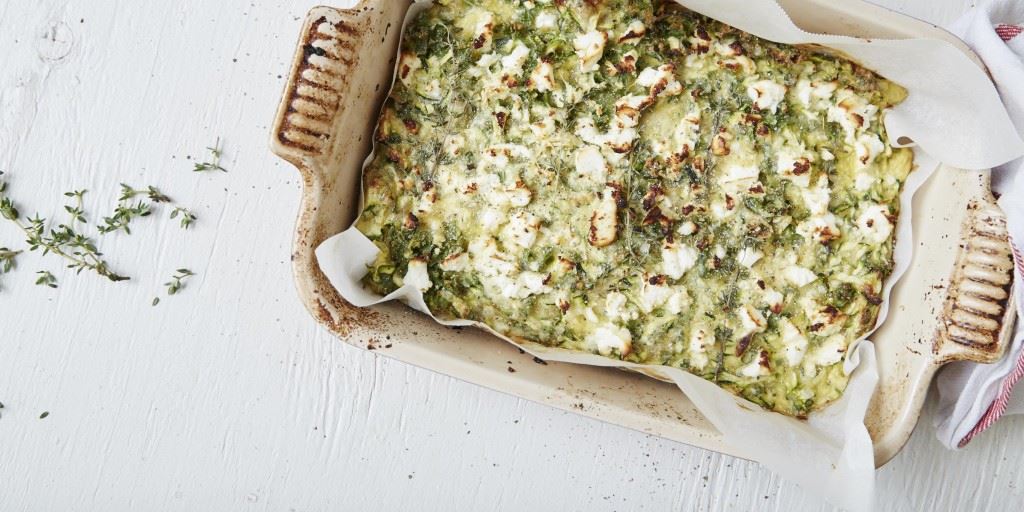 READY TO GET HEALTHY AT HOME?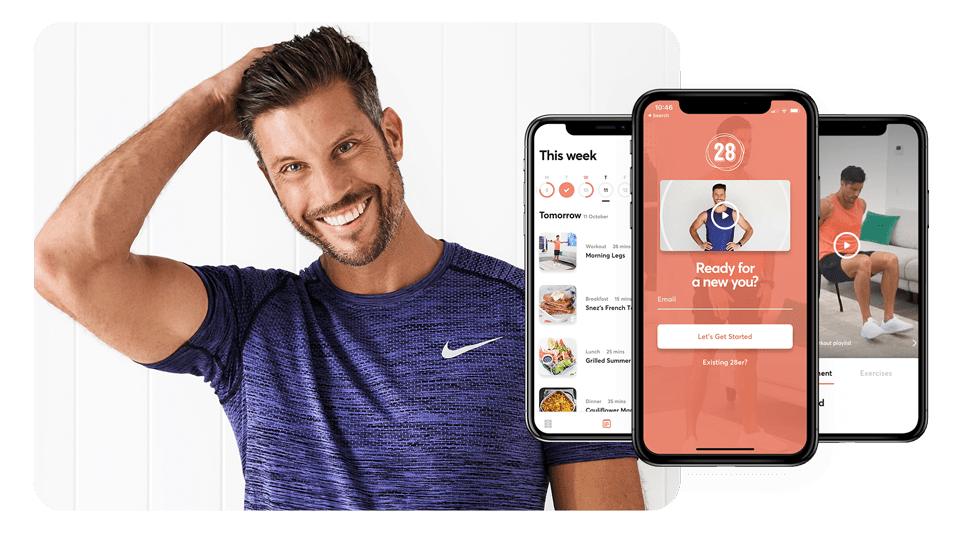 Need More Help?

FAQs
Got a question? Drop us a line and we'll get back to you ASAP
[simple_contact_form]