You can work out until the cows come home but if you're coming home and fuelling your body with processed crap then you won't lose weight.
Likewise, if you're eating well but you're not moving your body every day, or if you're moving but not building lean muscle it's going to be really tough to keep yourself at a good and healthy weight.
When it comes to losing weight, training and nutrition are of equal importance.
With this in mind, I've put together a list of the best foods to help you lose weight (along with a few of my favourite recipes to go with them!)
Eggs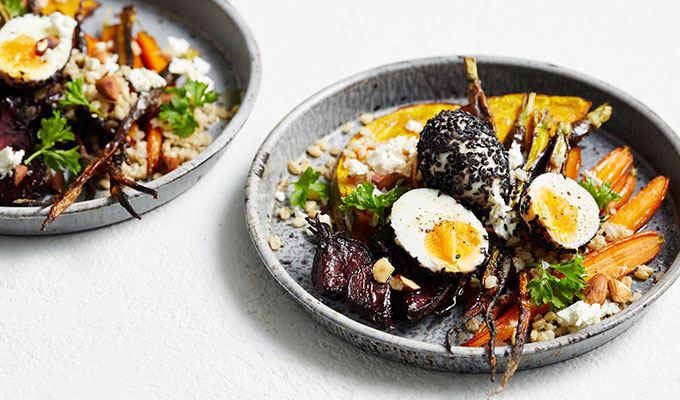 Gone are the days of thinking eggs would lead to weight gain and mess with our cholesterol. These days, we know they're one of the most nutritious foods you can eat. Packed with nutrients and loaded with protein, eggs are also one of the most versatile ingredients you can incorporate into breaky, lunch or dinner! My Pearl Barley Salad with Sesame-Rolled Eggs is the ultimate nourishing meal when I'm after something filling but flavoursome.
Salmon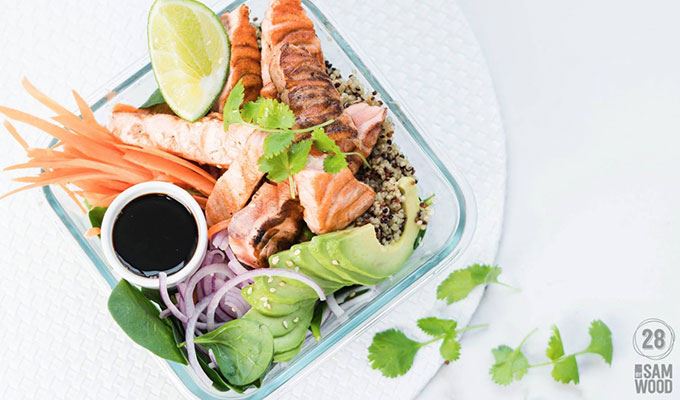 Loaded with healthy fats, high-quality protein and plenty of nutrients, salmon is one of the healthiest foods you can include in your diet. Not only is it incredibly satiating and low in calories, it's also delicious and can be dressed up and down in so many ways a serious win!
Check out my Grilled Quinoa Summer Bowl for a fresh take on salmon or try my Baked Salmon with Salsa & Greens if you feel like a hint of Mexican flavour.
Leafy Greens
Portion control is something that people often struggle with when they're trying to lose weight. But when it comes to leafy greens, it's almost impossible to go overboard. Leafy greens are low in calories but packed with fibre, which means they're a great way to bulk up a meal without bulking up the calories. Kale, spinach, lettuce and silver beet are just a few that can bring big time benefits. If raw leafy greens aren't really your thing, there are plenty of ways you can work with them without impacting their nutritional value. Try steaming them and drizzle with olive oil, lemon zest and pepper, saute__ them with onion and garlic or even blitz them in a smoothie!
My Green Goddess Smoothie is an awesome way to sneak in your green veggie hit.
---
Check out my few tips on how to sneak more veggies into your day.
---
Avocado
The combination of healthy monounsaturated fats and fibre in avocado make it another killer food for weight loss. Good fats like avocado keep you full and satisfied, and with their creamy-like texture they're a great substitute for unhealthy foods that are high in saturated fats. Still confused about the difference between good fats and bad fats? I've got you covered.
While it's tempting to pile avocado on top of everything, keep in mind that they should be consumed in moderation because they're so high in fat (stick to around 1/2 a day) and you don't need too much avocado for it to work its magic.
Whole Grains
The humble whole grain can bring plenty of benefits to your overall health, like reduce inflammation, lower your risk of cardiovascular disease and of course aid weight loss. Wholegrains are packed with fibre, protein, vitamins and minerals so ensuring healthy wholegrains like brown rice, whole oats, popcorn and buckwheat feature in your routine is essential. Looking for a hearty, satisfying breaky to give you a healthy dose of wholegrains?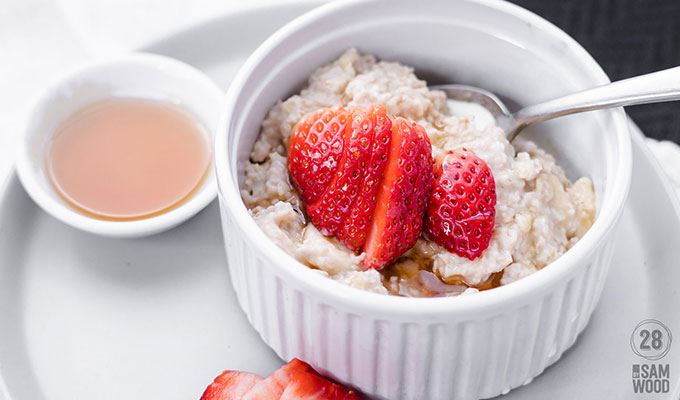 Berries
Sweet but satisfying, berries tick all the boxes when it comes to weight loss because they're loaded with antioxidants and fibre. Your body loves antioxidants because they can improve blood flow and can even help with your workouts by helping muscles contract efficiently. And of course, good old fibre slows down the digestion process which helps you feel full and satisfied.
Get your daily dose of berry deliciousness with my Berry Yummy Smoothie.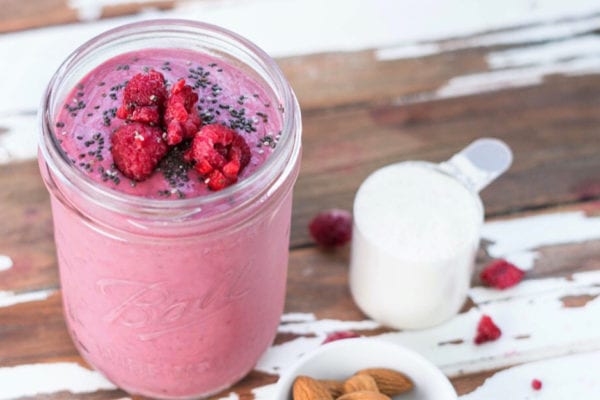 Berry Yummy Smoothie
Smoothies are such a perfect meal when you need to get out the door and get on with things as quickly as possible. Filled with antioxidants, natural carbohydrates with a hint of delicious almond milk flavour, this particular one is a winner. Try my Berry Yummy Raspberry Smoothie the next time you need to fuel up fast.
Get the full recipe
Nuts
They're an easy on-the-go snack or the perfect addition to salads for an element of crunch, but nuts deliver on more than just taste. Nuts are packed full of protein, nutrients and antioxidants, working wonders to reduce your appetite and increase a feeling of fullness. But remember don't go totally nuts on nuts! A healthy daily intake of nuts is around a small handful, which equals around 20 almonds, 15 cashews or 9 walnuts and stick to the unsalted variety.
Try my Turmeric Cashews with Toasted Coconut to spice up the classic cashew.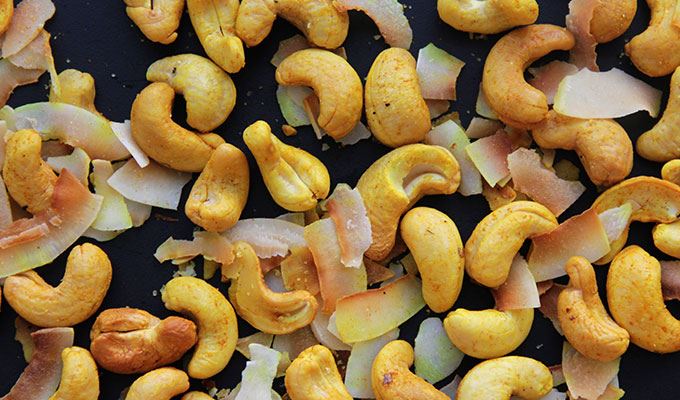 Chia Seeds
They may be little, but these tiny seeds pack a serious punch. Chia seeds absorb more than 10 times their weight in water and are considered one of the most nutritious foods on the planet. They're so impressive because they're low carb but one of the best sources of fibre, making them a great addition to your smoothies, salads, bliss balls (the list really is endless).
Incorporate chia seeds into your every day with Snez's Kickstarter Smoothie.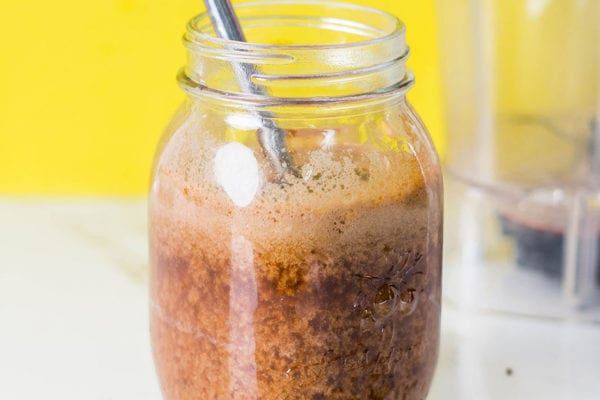 Snez's Kickstarter Smoothie
Can't function without coffee in the morning? Combine it with Snez's super quick breakfast smoothie.
Get the full recipe
Beans & Legumes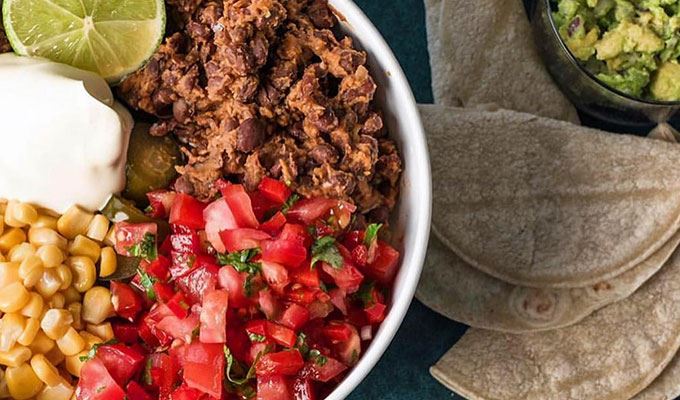 Packed with satiating protein and fibre but low in calories, beans and legumes are another great food to incorporate into your diet when you're looking to lose weight. Not only are they hugely beneficial to your health, but they're also cheap and are usually tinned so they're long life and can be bought in bulk. Add chickpeas, lentils, kidney beans or black beans to bulk up any meal. Speaking of which, give my delicious Vegetarian Burrito Bowl a go!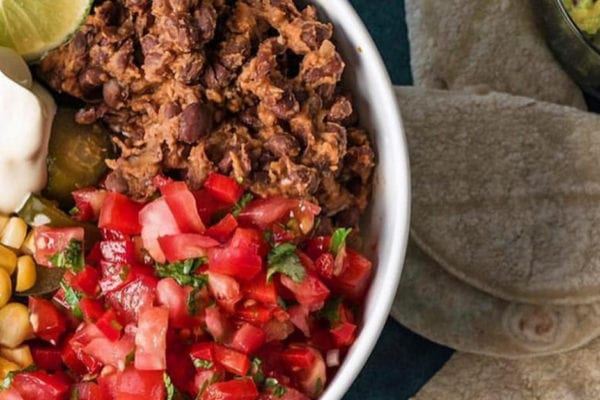 Vegetarian Burrito Bowl
We are definitely big fans of Taco Tuesday, but we like to switch it up here at 28. My vegetarian burrito bowl with black beans will satisfy those Mexican cravings with every mouthful. One of my favourite healthy recipes, this is packed full of flavour and perfectly balanced – you'll be wondering why you haven't tried this one earlier!
Get the full recipe
Greek Yoghurt
Dairy has got a bad rap in recent years. But unless you have a diagnosed intolerance, dairy is not the devil! In fact, it's is an incredible source of calcium, protein, vitamin D and cultures and
Greek yoghurt is also a fantastic natural source of probiotics. Greek yoghurt is known to keep our gut happy and healthy which can help improve your mood, digestion and can help you shed weight. So have a dollop on your porridge, top it with my delicious Coco-Nutty Granola, use it as a dressing like with these Falafel Kebabs, or simply have it as an afternoon snack with berries.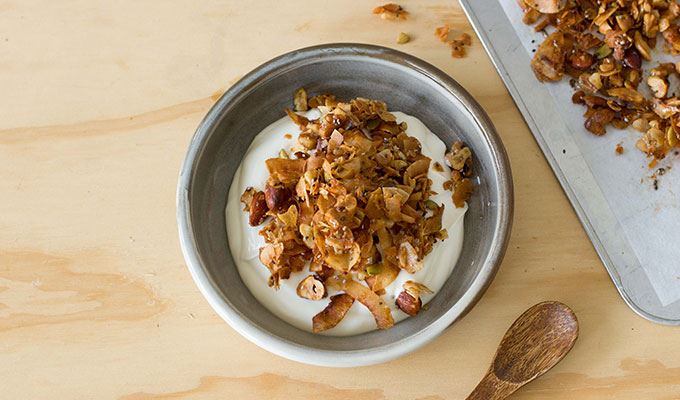 Water
I understand this technically isn't a 'food' but drinking enough water each day is essential when you're looking to lose weight. Too often we confused hunger signals with thirst. We might think we're starving when in reality, it's our body calling out for one thing water!
Water helps boost your metabolism, cleans your body of waste and acts as a natural appetite suppressant, so aim for around 2 to 3 litres a day.
---
G'day, Sam Wood here!
Join me every day for a different 28 minute workout. My dynamic workouts are suitable for all fitness levels and designed to get results fast. Join me in the kitchen with a delicious eating plan every week created by our 28 nutrition team with recipes and shopping list at the touch of a button. Did you know we're also the only online program with the I Quit Sugar Recommended Tick? Let me show you how to get your mind right, with my mindfulness & motivation experts who will ensure that you de-stress, sleep better, focus and stay motivated. As a member of the 28 family you are never alone. You will be supported every step of the way by me, my crew and thousands of 28ers just like you. Click through to find out why 28 works and how it can work for you!