Everyone knows we need to get more vegetables into our diets, but not everyone knows how to do it in a way that is simple and tasty. The good news is, it's pretty easy to sneak more veggies into your day. Keep reading and we'll show you how, plus we'll share some easy recipes to eat more vegetables even if you don't normally like them!
How to eat more vegetables
If you struggle to get in your daily serve of vegetables, Nutritionist, Steph Lowe, shares six tips for getting more veggies into your day!
1. Add some greens to your smoothie
A handful or two of spinach, or some fresh celery or zucchini are great ways to increase the nutrient density of your smoothie. Even if you're not a veggie fan, we swear you'll barely be able to taste them… but your body will be LOVING all the added vitamins, minerals and antioxidants!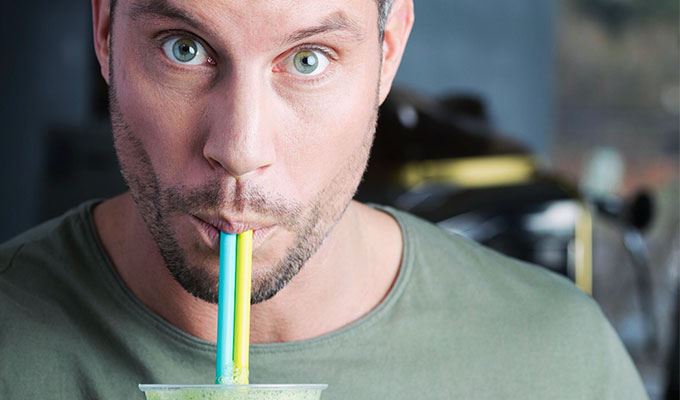 P.S. If you're put off by the green colour, just serve your smoothie in an opaque cup or glass jar and you'll never have to know how healthy you're being!
2. Swap your cereal for a cooked breakfast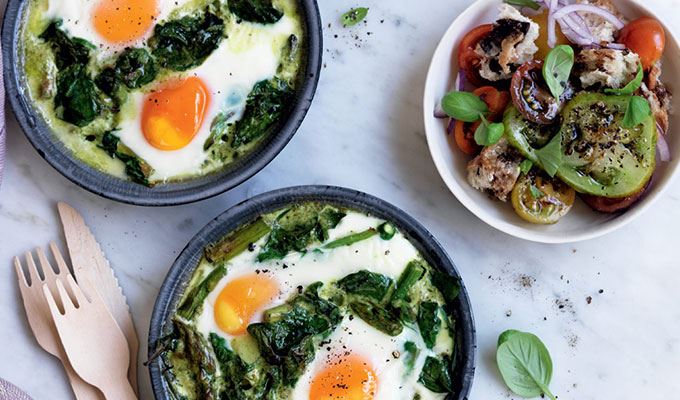 An omelette, breakfast salad or if you have a little more time, a sweet potato fritter with smashed avo, are just some of the ways you can start your day with extra vegetables. These breakfasts are so tasty it's easy to forget you're eating healthy!
3. Wrap, sandwich or sushi for lunch? Add a veggie side!
Always choose a small side salad or serve of green vegetables with your lunch. This improves your blood sugar and will also increase your satiety, both great things if you want to reduce the dreaded 330-itis!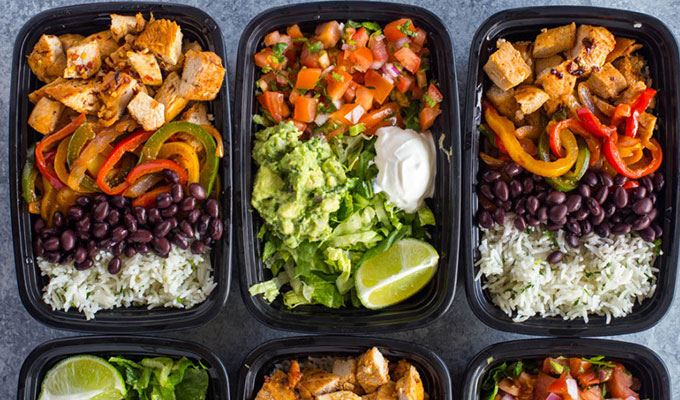 4. Preparation is key to getting more veg into your day!
We get it, seeing those insta-posts full of Tupperware identical meals can be intimidating, but a little healthy cooking prep work will make being healthy so much easier.
5. Roast a batch of vegetables this weekend.
Roast pumpkin, zucchini, cauliflower and eggplant to add to salads and wraps mid-week. All you need is your choice of vegetables, a splash of olive oil and a pinch of sea salt… so simple and so delicious!
6. Double up with a vegetable dip and crunchy veggie sticks!
Chop carrot, celery and capsicum sticks and keep them in a sealed container at the front of the fridge. When the munchies strike, you'll be far less tempted by crackers, chips or sweet treats.
A vegetable dip is a simple, cost-effective and delicious way to eat more veg. The other benefits are that you'll save money and you'll reduce food waste because you can use all your leftover vegetables that are starting to look a little worse for wear!
Homemade is always the healthiest option: you know exactly what you're eating and you'll avoid all the sugars and other packaged food nasties that are often hiding in store-bought foods.
RECIPES: 6 easy recipes to help you eat more vegetables
---
FREE: 7-day healthy eating planner
No matter whether you want to tone up, lose weight, or simply gain more vitality and energy, you'll find my healthy eating 7-day meal planner ticks all the boxes.

Grab your healthy meal planner now!

---