Peanut butter is a popular staple in many households. We all know it tastes delicious, but is it actually good for us? Thankfully, the answer is yes. Peanuts are a great source of protein, fat and other valuable nutrients. Of course, this also applies to its by-products like peanut butter.
Despite the common misconception that peanuts are a nut, they're actually a type of legume. Like other legumes, peanuts are high in protein making them a great addition to a meal or snack.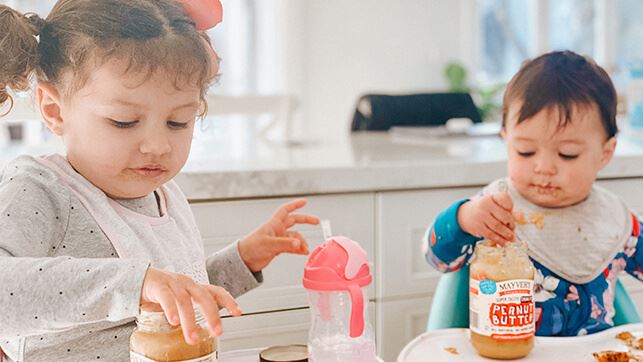 Amino acids are the building blocks of protein and there are 20 different amino acids making up the protein content of peanuts/peanut butter. One particular amino acid, arginine, is found in high levels in peanuts. Arginine plays a role in immunity and cardiovascular health and is needed for a number of functions within the body. Another valuable amino acid found in peanut butter is tryptophan, which among other things plays a role in the production of serotonin, our happiness neurotransmitter. That's right, peanut butter can make you happy on more than one level.
Between the protein content and the fat content of peanuts, they help us stay fuller for longer and feeling more satisfied. This can help prevent excess snacking and overeating and therefore assist us on our weight loss journey. An example of how to maximise this particular benefit of peanut butter is incorporating it into a snack. For example, rather than just having an apple, try slicing it up and spreading it with some peanut butter to make it more filling.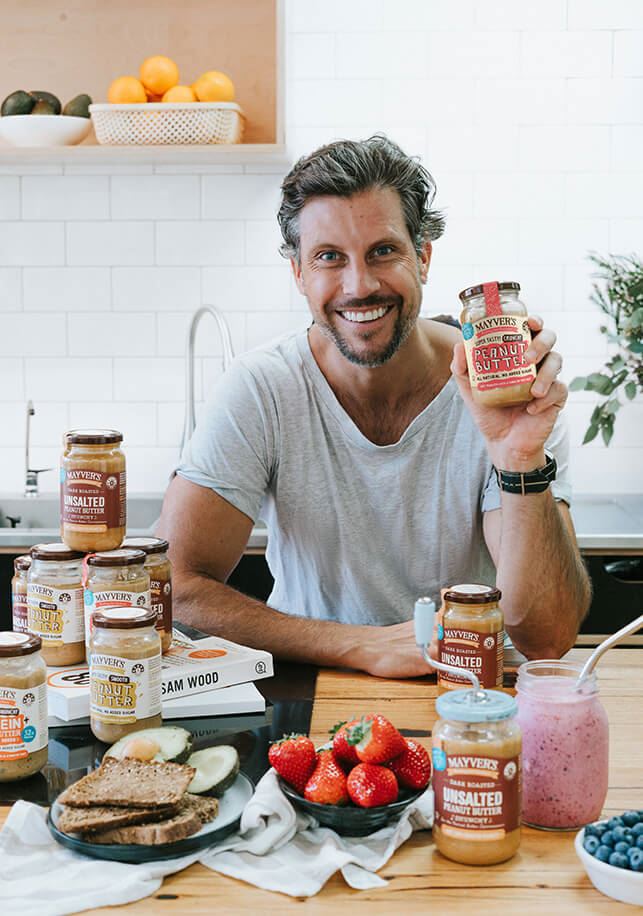 Among the benefits of peanut butter, another is that it's a rich source of vitamin B3, which is also known as niacin. This particular B vitamin plays a role in digestive function, skin and nerve health, as well as the conversion of food to energy.
While peanut butter has its benefits, as seen above, it is also very energy dense and should be had in moderation, as part of a balanced meal or snack.


What to look for when buying peanut butter

Many peanut butters you find at the supermarket contain added sugars, inflammatory oils and even emulsifiers. You don't need any of that! I choose Mayver's Peanut Butter because it's 100 % peanuts and a pinch of salt.
Gain the benefits of peanut butter while enjoying its delicious taste by checking out these recipes from the 28 Program:
---
Breakfast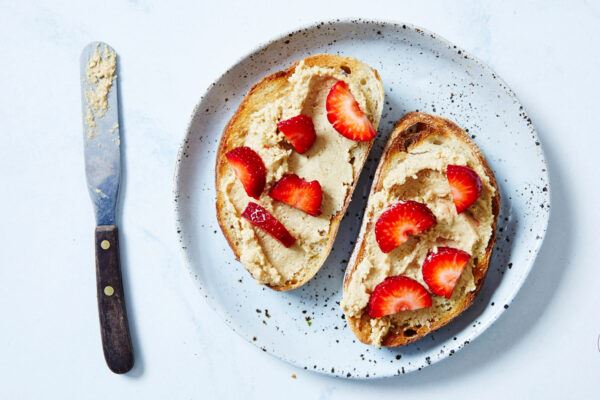 Peanut Butter & Strawberry Toast
An unlikely combo but a delicious one! Meet your new favourite PB toast.
Get the full recipe
Sam's PB Banana Smoothie
I like my smoothies to taste a little bit 'naughty', so bananas and peanut butter are the perfect ingredients. So creamy, so healthy, so delicious.
Get the full recipe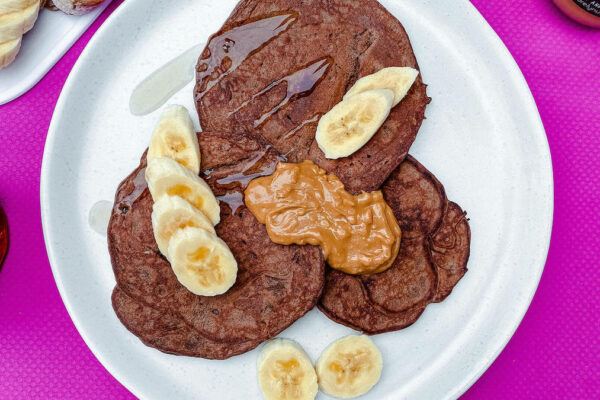 Natural Chocolate Pancakes
Here is a healthier, wholefoods version of everyone's favourite pancakes! Chocolately but refined sugar-free, these even have a generous serve of 16g protein per serve, so it will keep you fuller than traditional pancakes too!
Get the full recipe
---
Mains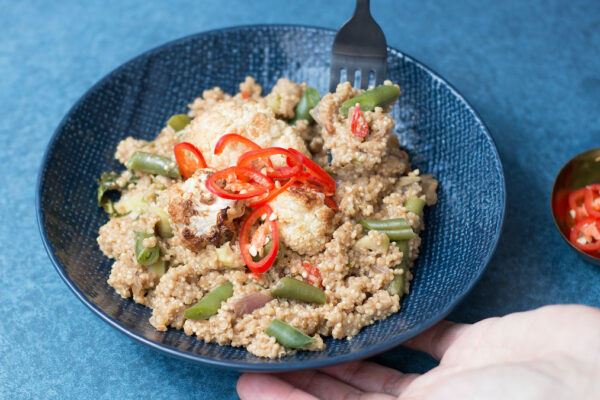 Warm Satay Bowl
A big bowl of goodness covered in satay sauce – this has got to be one of our favourite ways to get our veg in.
Get the full recipe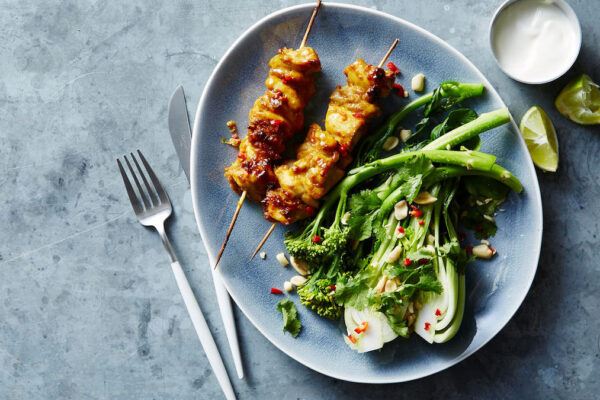 Chicken Miso Satay Skewers
Get the full recipe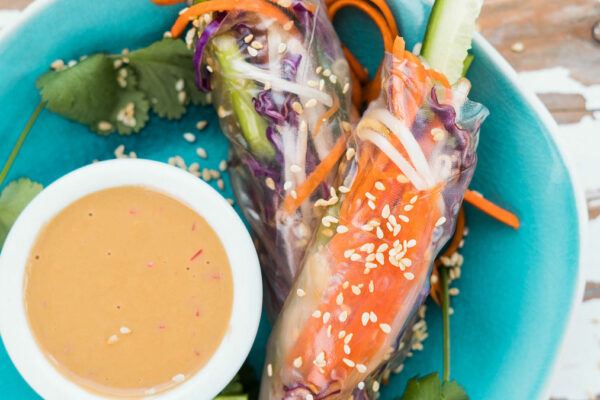 Fresh Rice Paper Rolls with Peanut Sauce
Get the full recipe
---
Snacks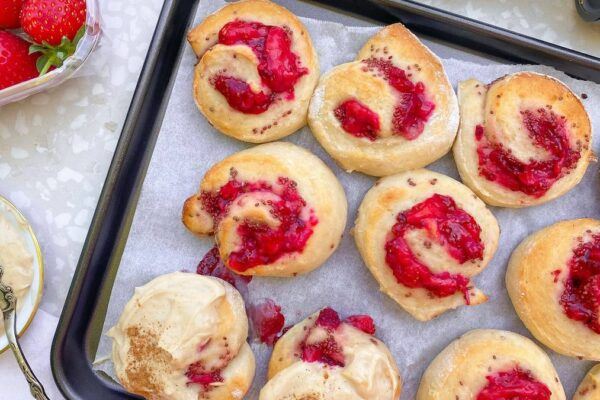 Healthy PB&J Scrolls
Developed by Nicolas Miguel for the Make it with Mayver's competition, these healthy peanut butter and jelly scrolls are what you've been missing.
Get the full recipe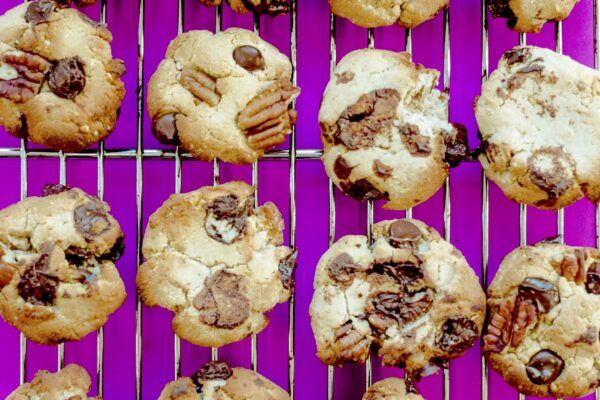 Peanut Butter Choc Chip & Pecan Cookies
Pe-can you stop at just one? I can't! Creamy peanut butter paired with crunchy pecans- what more could you want?
Get the full recipe
PB&J Protein Balls
This winning combination of peanut butter, raspberry and chocolate is made into the perfect bite-sized package. Recipe developed by Benski Fox for Make it with Mayver's Competition.
Get the full recipe